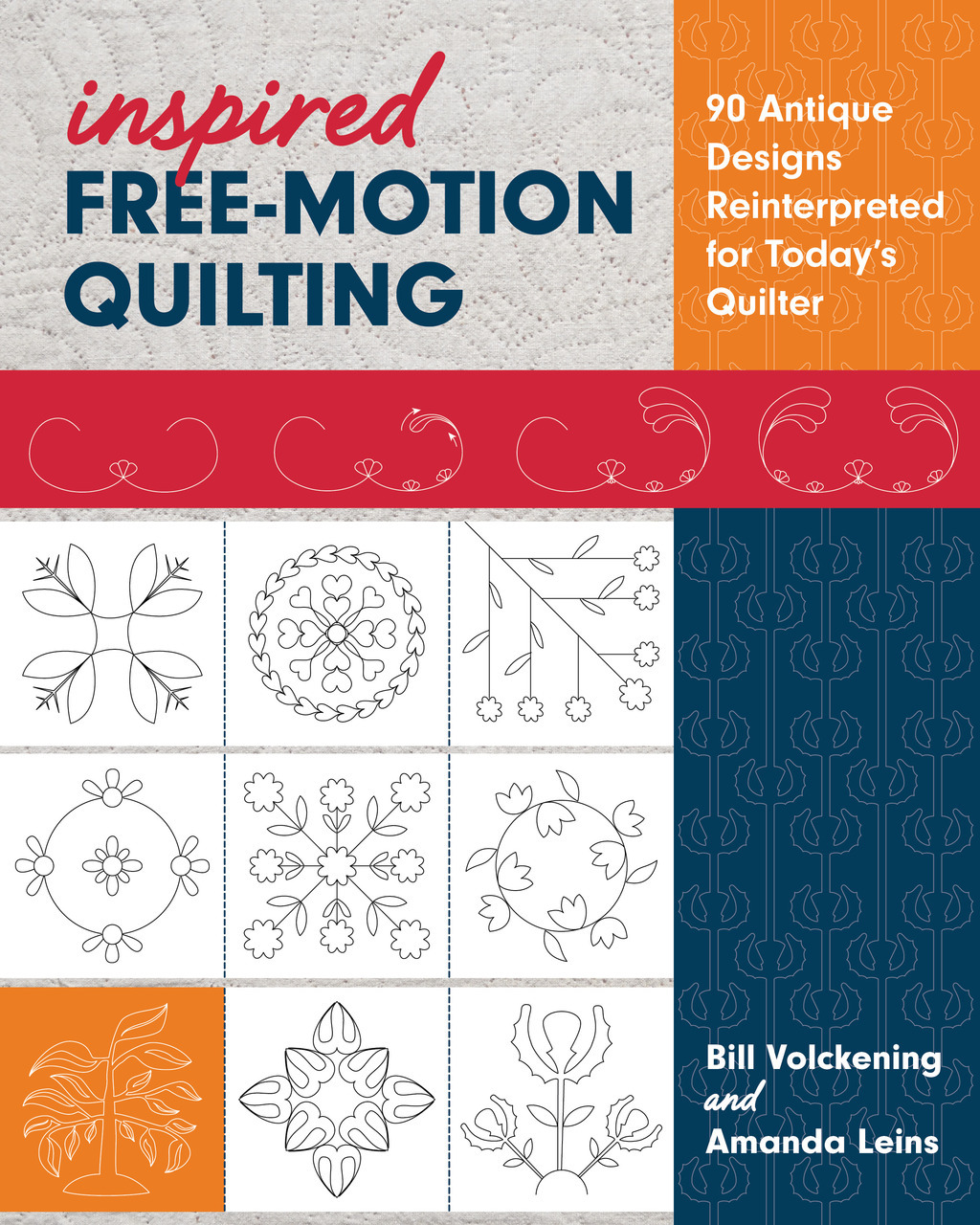 This has been such a busy and exciting week for me! I had a little time away from sewing celebrating the Christmas season with our family (and our daycare was closed for almost two weeks–insert the screaming face emoji here ;). All joking aside, it was wonderful to get to spend so much time with the family and remember what's important in life! I hope you were able to rest, recharge, and be around the people you love.
One thing I'm super pumped about is Amanda Leins and Bill Volckening's new book Inspired Free-Motion Quilting. The book is described as "90 Antique designs reinterpreted for today's quilter". I do a lot of custom quilting, and this book is really inspirational, as far as brainstorming designs goes. There are pages of antique quilts with really amazing quilting designs, along with step-by-step instructions on how to execute and master each design. It's a great reference for seasoned quilters and beginners alike. I'm so excited to be a part of the Inspired Free-Motion Quilting blog hop and team up with Mandy Leins and C&T Publishing to give away one free PDF copy (that means the giveaway is open internationally!!!) of this awesome book! Read to the end for details on how to enter.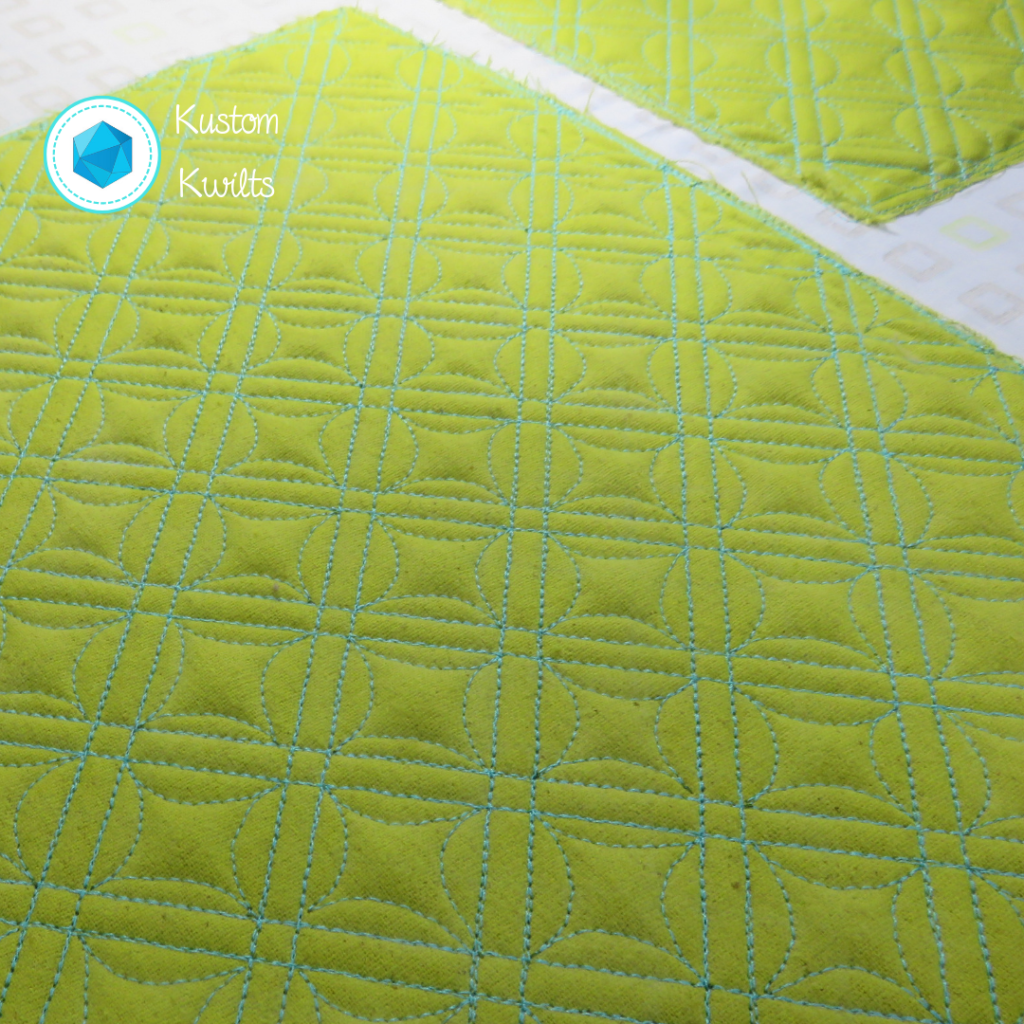 As soon as I was able to flip through Inspired Free-Motion Quilting, two designs immediately caught my eye that I knew exactly what I wanted to use them for. My two favorite motifs from the book are "Double lines and orange peel" and "Echoed Crosshatch". I really enjoy making bags (in addition to the quilting I do), and I like to add a bit of decorative quilting to the exterior of the bag, if I'm able to. I had a new pattern I was really excited to try–The Gloss Cosmetic Bag by Sew Sweetness (Sara Lawson). The pattern is available with purchase of the Minikins Season 2 pattern bundle on Sara's site.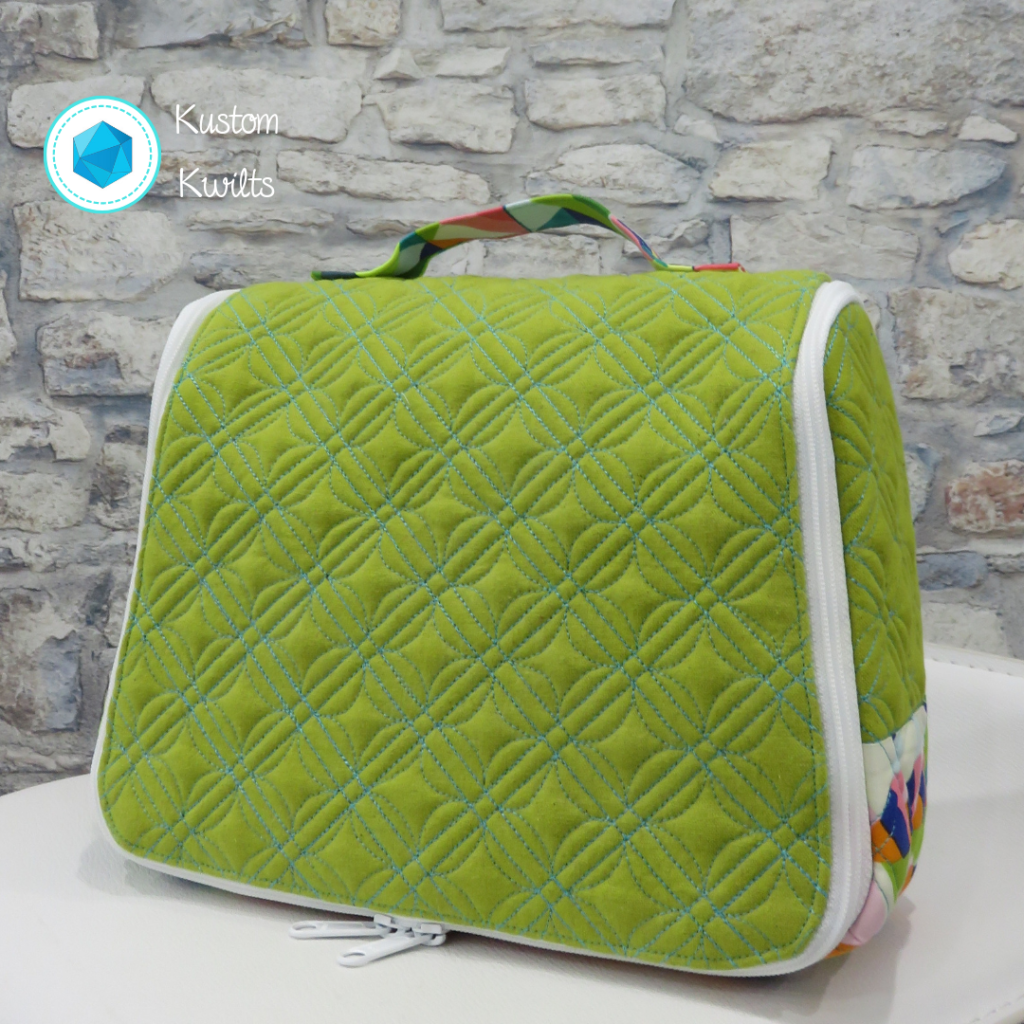 This is a really great way to spice up some solid fabric–and solid colors show off the quilting with less distractions than prints. I cut the green linen-canvas fabric I had slightly larger than the pattern called for and quilted it prior to assembling the pattern. I loved the instructions and diagrams that are included with the book–they really leave no room for error, even if you're just starting out. I'm really thrilled with how impactful the design is that I selected from the book. I chose "Double Lines and Orange Peel" for a classic motif that would really look great on a cosmetic bag. I love the definition and texture it gives the solid–in what would otherwise be a really boring cosmetic bag. It's not as easy to see in the picture, but I opted to skip the orange peels on the patterned fabric on the bottom of the case, and only quilted the echoed crosshatch.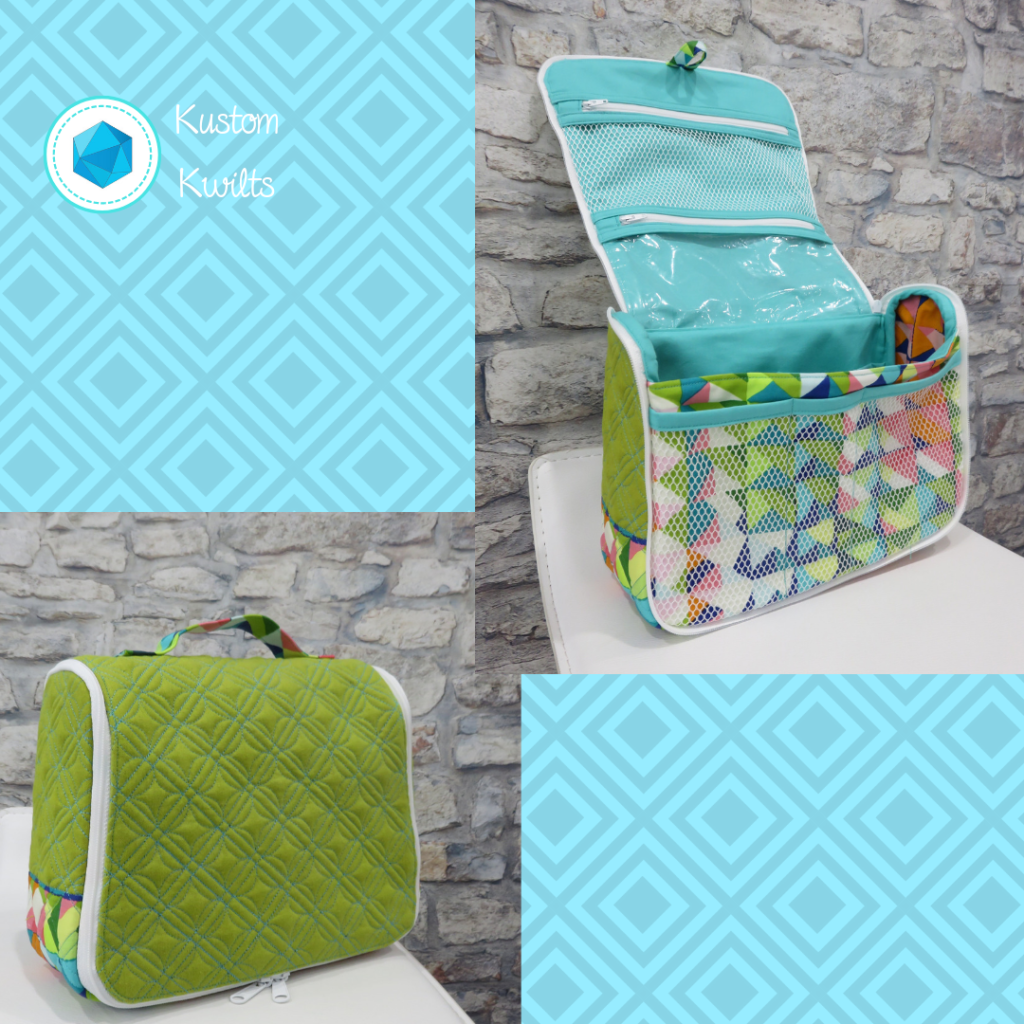 I quilted the bag components on my longarm, but it would be easy to do this sort of quilting on a domestic. Just pop on a walking foot and measure out your straight lines, and follow the simple instructions for free-motion quilting the orange peels between the lines to finish up. I used a slightly contrasting thread color for a little pop, but I'm dying to make another in black canvas with black thread for subtle texture and style.
---
Amanda and Bill do a fantastic job of sharing some amazing antique quilts and their in depth knowledge of how to reproduce the motifs, and I highly recommend Inspired Free-Motion Quilting as a must have reference for quilters! Make sure you read below to enter the giveaway, and check out the other blog hop participants' posts for more chances to win!
Giveaway Details
Here's what you came for!! C&T Publishing has so generously allowed me to give away one PDF copy of Inspired Free-Motion Quilting. All you need to do to enter is like my Instagram post and tag a friend in the comments OR leave a comment on THIS blog post telling me why you're excited to get a copy of this book! The giveaway is open internationally and will close Sunday, January 13, 2019 at 6:00 PM, CST. The winner will be notified by me soon thereafter. Good luck!!!