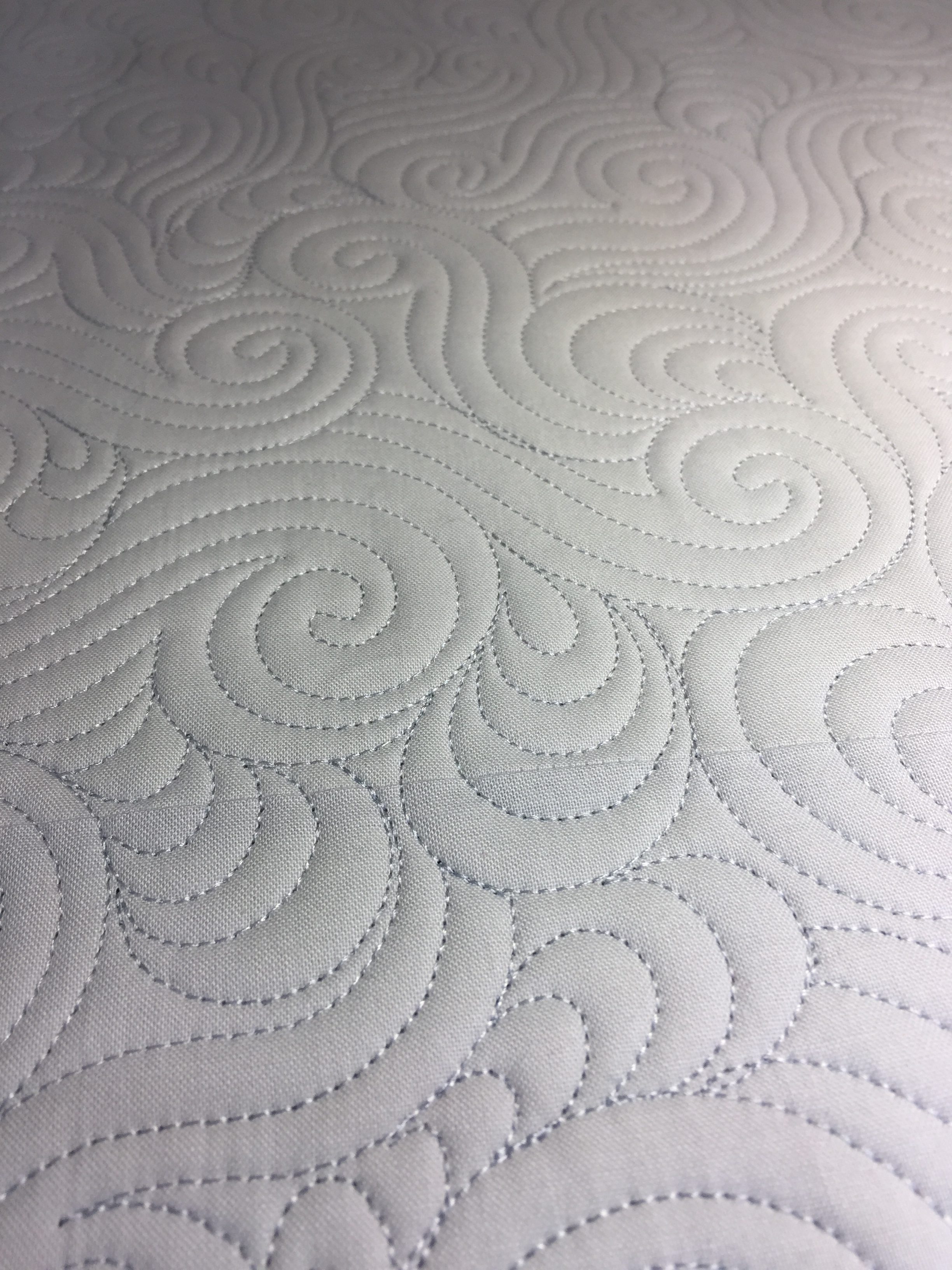 I just love some good free motion quilting!  Last month, I quilted some amazing client quilts.  One quilt was a BOM from a local quilt shop – Sew Special in San Antonio, TX, and another was pieced by Kasandra Lee from the SAMQG.  The first quilt I mentioned was a quilt pieced by Katelen Postert that started as a traditional BOM using Moda's Grunge line.  Katelen added her own special touch and added some amazing animal appliques to really make this quilt special.  Katelen is so talented, and that mini-parade of wildlife strolling down the center of the quilt is just perfection!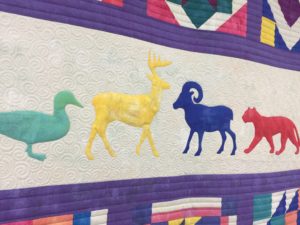 When I met with Katelen for her quilting consultation, we decided on some  clean straight line quilting (not too dense), and outline the appliques with some stitch in the ditch and surround them with medium-sized swirls.  I used Glide thread in a 50 wt. light teal color that matched the duck (along with a lighter cream color for the swirls), and used a single layer of Quilter's Dream Wool batting.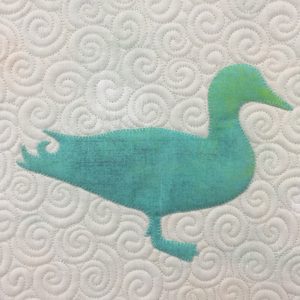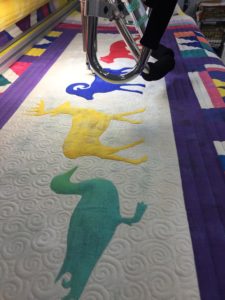 I was so in love with Katelen's color choices and her addition of the applique was such an awesome touch.  Here's a portion of the finished quilt with the applique.  Bravo Katelen!!!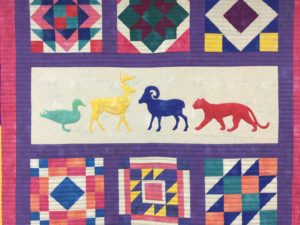 Kasandra's quilt was just as exciting for me to quilt.  She did a great modern maple quilt with lots of negative space in a cool color palette.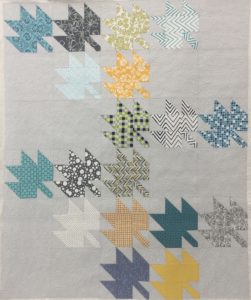 I did some diagonal straight line quilting within the maple leaves to follow the lines of the piecing, and then added some free flowing swirls to the background.  The batting used was Quilter's Dream Orient for a functional, soft, and drapey quilt that will be useful in a hot climate.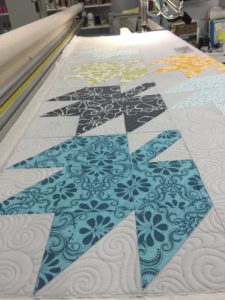 And these are the free-flowing swirls I did in the negative space.  This is truly one of my favorite fills to do, and so relaxing to get lost in!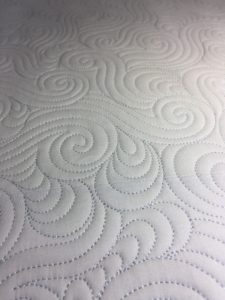 I'm so happy I can share these quilts made by some very talented women.  I love mixing a little free motion quilting with ruler work and I think it makes the quilt really stand out without being overly done.  Hope you're getting to do some lovely sewing this week!