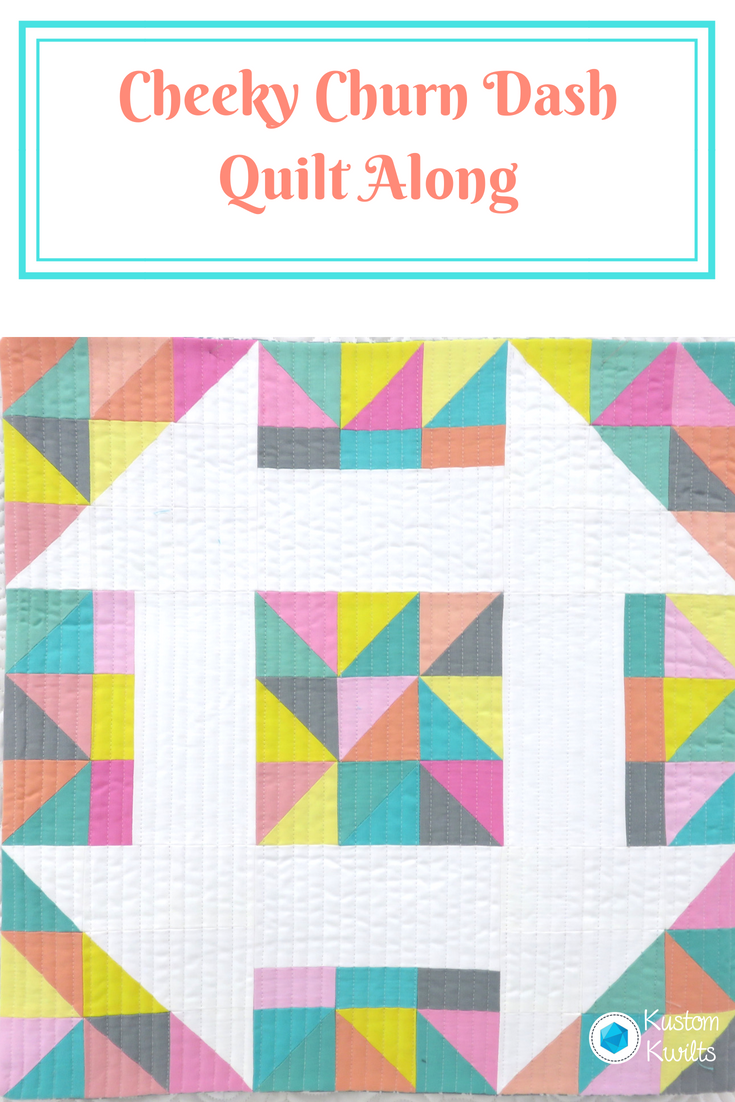 Quilt Along – Week Ten
This is a bonus post to announce the grand prize winner of the Cheeky Churn Dash Quilt Along!
First–I'm so excited to see so many people finish their Cheeky Churn Dashes!  Thank you for choosing this pattern and quilt along to participate in–I loved getting to see each quilt come together and the different personalities behind them.  You are amazing for pushing on and finishing, especially at a time of year when there is so much going on.  This post is going up a little later than usual…my husband lost his grandpa a couple of weeks ago, and my dad had a major health issue that scared us all.  It's been a hectic couple of weeks.  I know how things can come up to delay projects, and I so appreciate your persistence to finish!  Thank you for joining in and letting me see your creativity and amazingness!!
Alright…without further delay…the Grand Prize winner of free edge to edge quilting on their Cheeky Churn Dash is Kelda T!  Congratulations Kelda!!!  I'll be in touch shortly to go over the details with you!  Here's Kelda's finished Cheeky Churn Dash: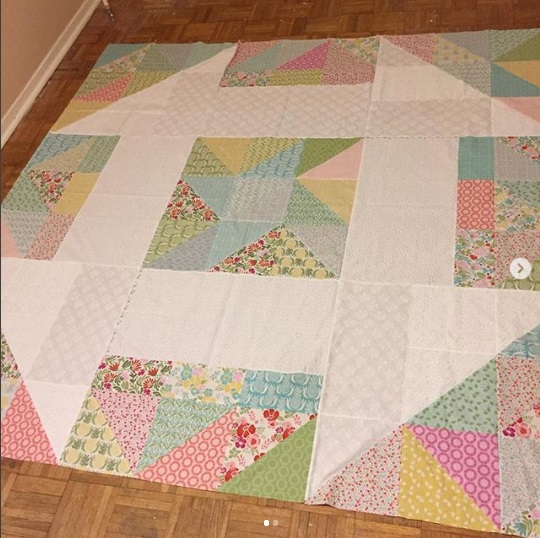 And I have a little surprise!  If you posted a photo of your finished Cheeky Churn Dash within the deadline and haven't won a prize throughout the Quilt Along (Katelen P., Melanie D., Rebecca C., and Beth N.), please DM me your mailing address or EMAIL ME.  I'll be sending you something fun in the mail for pushing through and finishing on time 🙂
Head over to the Original QAL Post to review the details and schedule, if you need to.
A quick review of what we've done so far–scroll to the bottom of this page for links to each weekly post.
A huge thank you to all the prize sponsors:
The Quilt Along was a lot more fun with weekly prizes and awesome giveaways to look forward to.  Thank you for your generosity Aurifil, Crafter's Companion, Knotted Thread, Olfa, Quilter's Dream Batting, and The Quilter's Planner!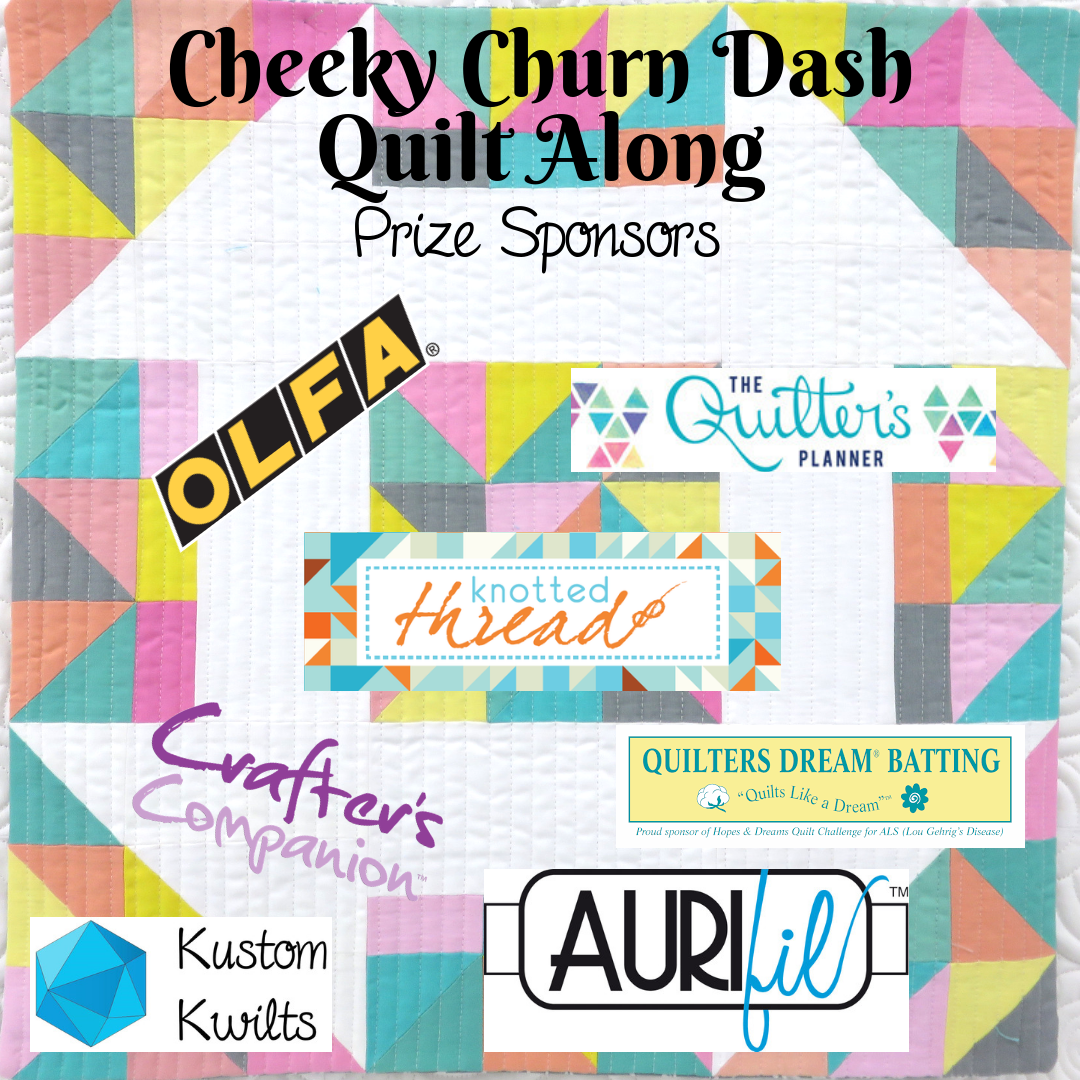 And I'm super excited to share some of the finished Cheeky Churn Dash quilts tops with you from the quilt along!

Each picture is from the creator's Instagram account from the final week of the Quilt Along, and each maker has been credited with their first name and last initial on their photo.  Check out the creativity and unique colors in each quilt!  Some of the quilt along participants even have their minis and quilts quilted and bound already.
Cheeky Churn Dash Quilt Along Posts:
Week One – Introduce yourself and gather your fabrics
Week Two – Starch and cut your fabrics
Week Three – Assemble and press the HSTs
Week Four – Square up and trim all HST blocks
Week Five – Assemble sections 1, 3, 7, and 9
Week Six – Catch Up!
Week Seven – Assemble sections 2, 4, 6, and 8
Week Eight – Assemble section 5 (for option B)
Week Nine – Sew together the quilt top and finish!
Week Ten – Announce grand prize winner and share finished Cheeky Churn Dash quilts