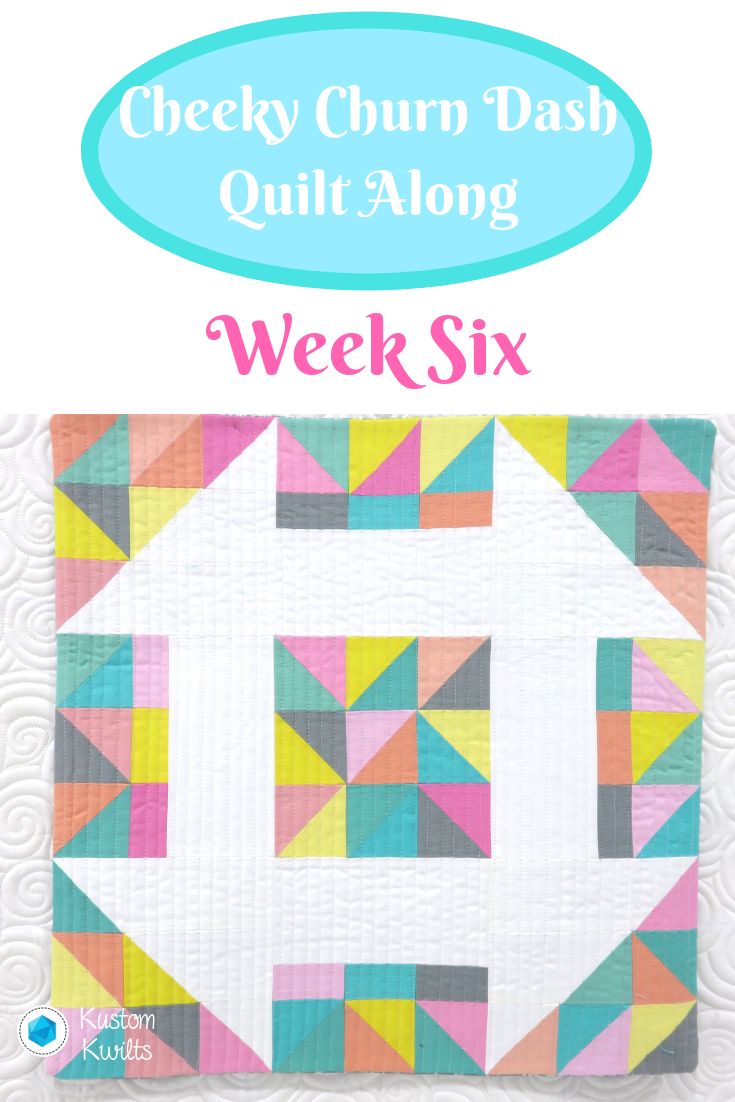 Quilt Along – Week Six
We're moving right along into Week Six of the Cheeky Churn Dash Quilt Along!  Head over to the Original QAL Post to review the details and schedule, if you need to.
A quick review of what we've done so far–scroll to the bottom of this page for links to each weekly post.
Congratulations to Erica M. for snagging the Week Four prize-a Quilter's Planner from The Quilter's Planner!  This prize was sponsored by the awesome people at The Quilter's Planner.  These were Erica's trimmed and squared up HSTs from Week Four: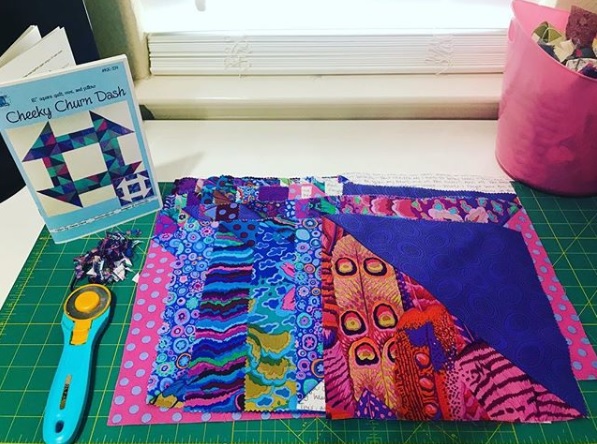 How to Participate:
Post Your progress on Instagram using the hashtag #cheekychurndashquiltalong
Be sure to include the hashtag when you post to Instagram so everyone else can see what you're up to, and if you're in the US, you can enter to win prizes 
Stay in the loop!
If you haven't signed up for the weekly emails that will go out for the Quilt Along, sign up here.  There might be some added info and bonus content for you as a little treat!
Alright, so here's the breakdown for Week Six: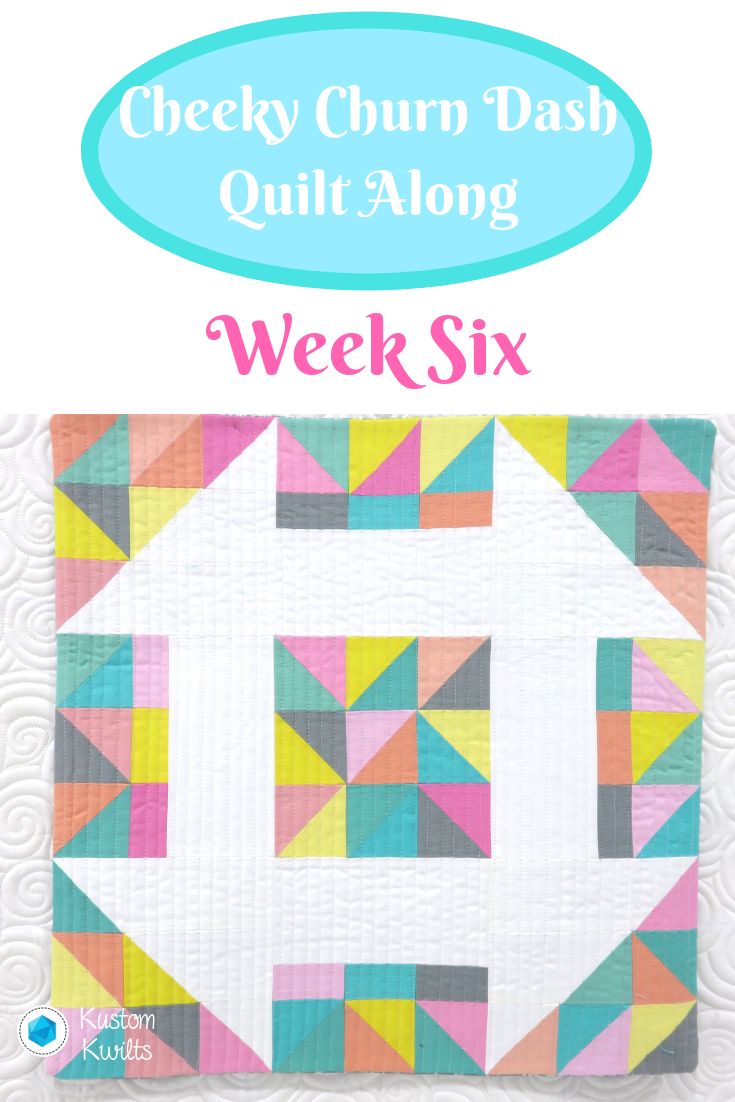 In Week Five, we assembled sections 1, 3, 7, and 9.  Here's the action list to complete for Week Six!
And here is where irritating elevator music starts playing until the start of Week Seven 😉  (Or, if you're a mom, it might be Momma Shark da da da da….)
If you fell behind, go ahead and use this free week to catch up with us!
If you're an overachiever–I see you there in the front with your quilt nearly done–You can work ahead, if you like.  Just make sure you follow the original schedule (linked at the top of this post) so you have pictures to post to Instagram for the prizes.
This week, you can post a picture of anything Cheeky Churn Dash related on Instagram using the #cheekychurndashquiltalong hashtag.  Be sure you post your IG picture with the hashtag before the start of Week Seven to qualify for this week's prize.  Week Six's prize is sponsored by Aurifil.  The amazing folks at Aurifil are giving away a small spool thread set, and man…their thread is top notch.  A huge thank you to Aurifil for sponsoring Week Six's prize!
Next week, we'll be assembling sections 2, 4, 6, and 8.
Cheeky Churn Dash Quilt Along Posts:
Week One – Introduce yourself and gather your fabrics
Week Two – Starch and cut your fabrics
Week Three – Assemble and press the HSTs
Week Four – Square up and trim all HST blocks
Week Five – Assemble sections 1, 3, 7, and 9