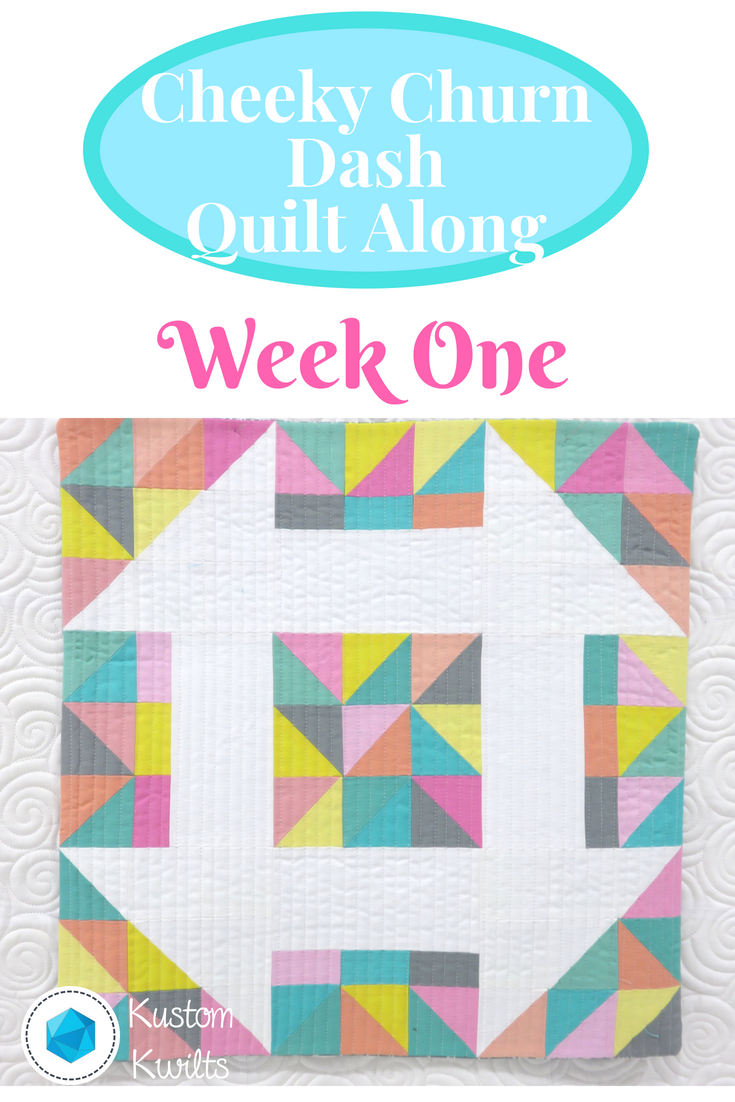 Yes!!!  This is it, the start of the Cheeky Churn Dash Quilt Along!  I'm so excited to start sewing with y'all.  Don't forget to sign up for the QUILT ALONG E-MAILS if you haven't already so you don't miss out on anything.
So if you missed the original quilt along post, I'm going to run through the details once more here:
The Quilt Along:
Starts: September 15
Lasts: 9 weeks
Supplies:
Cheeky Churn Dash Quilt Pattern (on sale for the duration of the Quilt Along)
Fabric: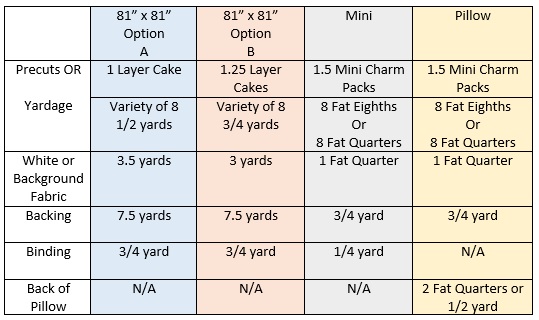 And the usual sewing supplies-thread, rotary cutter, ruler, starch, etc.
How to join in the fun:
RSVP to the quilt along for the weekly emails linked to the blog posts, follow the hashtag #cheekychurndashquiltalong on Instagram and make sure you include that hashtag on your quilt along posts so you can qualify for prizes and you can inspire other people participating!
If you've signed up to get the quilt along updates, you'll get an email each Saturday morning with the task list for that week.  The link to that week's corresponding blog post will be in there as well.
---
Week One
RSVP for the quilt along
Gather your pattern, fabrics (get a 10% discount at Knotted Threads with the code CHEEKYCHURNDASH), and materials
Introduce yourself on Instagram, using the hashtag #cheekychurndashquiltalong.  Post a picture of yourself or your fabric or BOTH!
I'll be randomly picking one winner from week one (you have to post on Instagram with the hashtag) to win an awesome prize!  This week's prize is a FQ bundle of Insignia, sponsored by Knotted Threads.  Check out the Prize Roundup post for more details & the rules.
---
RSVP For the Quilt Along, if you haven't already
Get your copy of the pattern from the pattern shop, or you can grab one below: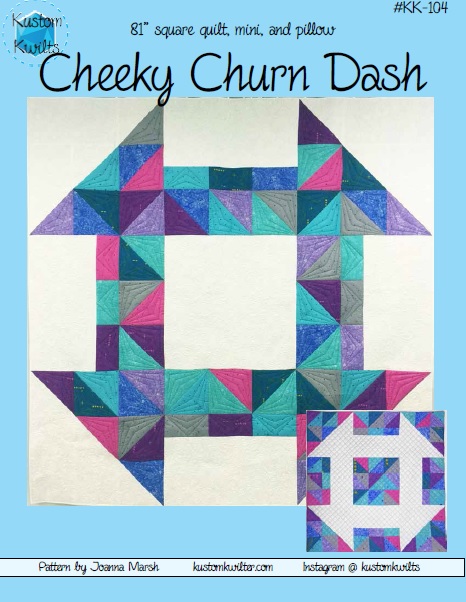 $13.00Add to cart
Get your fabrics together
Check out the fabric requirements above-they're also listed in the pattern.  If you don't want to use precuts or yardage, you can just as easily use fat quarters, but you'll need 16 fat quarters for Option A and about 20 fat quarters for Option B.  This pattern is a great way to use up those fat quarter bundles you've been hoarding for ages.  Or go scrappy and put together some great color combinations from your fabric stash!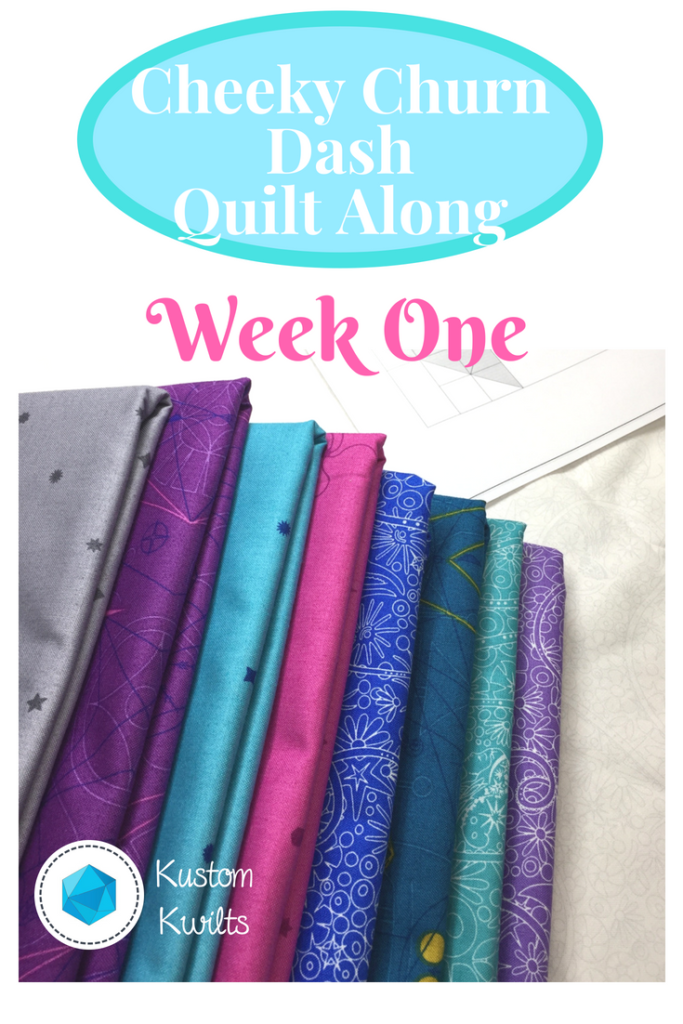 Planning your layout
Within the pattern are two coloring sheets so you can easily plan your layout.  If you've RSVP-ed for the Quilt Along, you'll be getting a separate downloadable coloring sheet in the Week One email.
Introduce yourself!
This Quilt Along takes place mostly on Instagram, so post a picture of yourself or your fabrics (or both), and introduce yourself using the hashtag #cheekychurndashquiltalong.  You can also follow on Instagram to see my weekly posts for the QAL.  I'll be picking a winner this week to win an awesome prize, but you've got to post on Insta before September 22, 2018 to qualify.
That's it for Week One!  Super easy, and we'll be gearing up for next week!