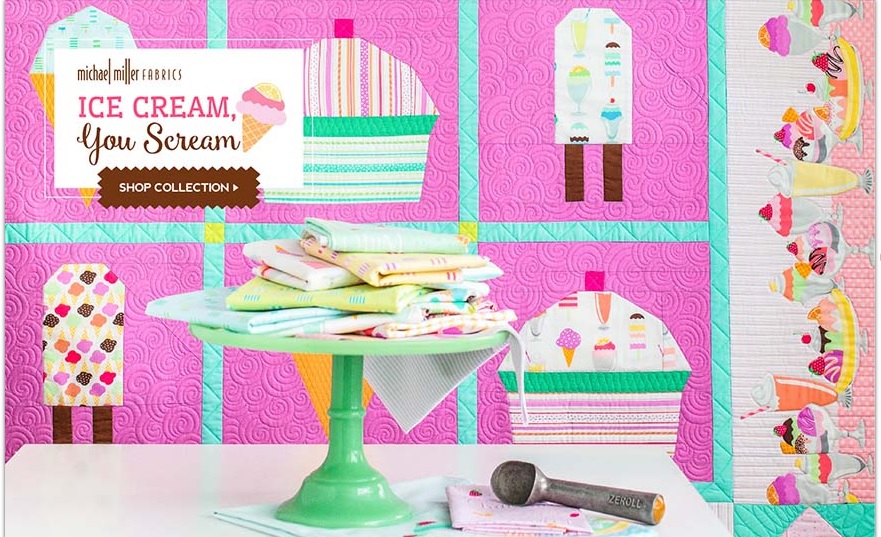 Who wants a free Ice Cream, You Scream Quilt Pattern?  Well today is your lucky day!!!
You have to check out this adorable fabric line Michael Miller Fabrics just released. The line is called Ice Cream, You Scream and the colors are everything!  Also, there's this border print that is just dying to be put in a quilt (or made into a little girl's skirt!!), and nearly makes me swoon!  I got a chance to get my hands on this fabric to design a quilt for the release, and I'm not gonna lie…I spent a few hours just playing with the fabric and coordinating Cotton Couture.  It features sweet ice cream cones, sundaes, and the best stripes.  It reminded me of the 4th of July and ice cream socials and everything pure in the world.  The best part is, Michael Miller Fabrics is offering this pattern as a freebie–you can get your own PDF pattern download from their website.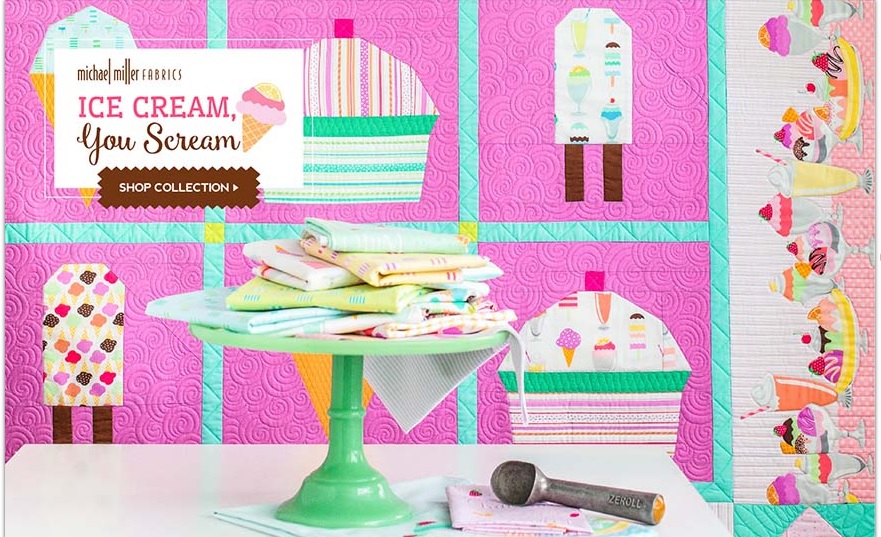 The pattern is for "confident beginners", which just means you need a general knowledge of foundation paper piecing and fussy cutting.  I fussy cut the border pieces so the ice cream sundaes were centered along the center of the borders, and the cornerstones in the border were fussy cut to showcase the cute little ice cream phrases on the fabric.
I had a blast designing and piecing the quilt.  I had even more fun quilting it!  I used Glide thread (from Hab+Dash) and Quilter's Dream batting in the quilt.  I used a few different colors of thread and matched them to the different fabrics.  Most of the quilting was handguided free motion quilting, with the assistance of straight rulers for the grids.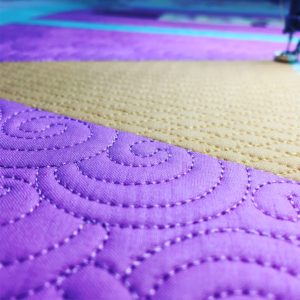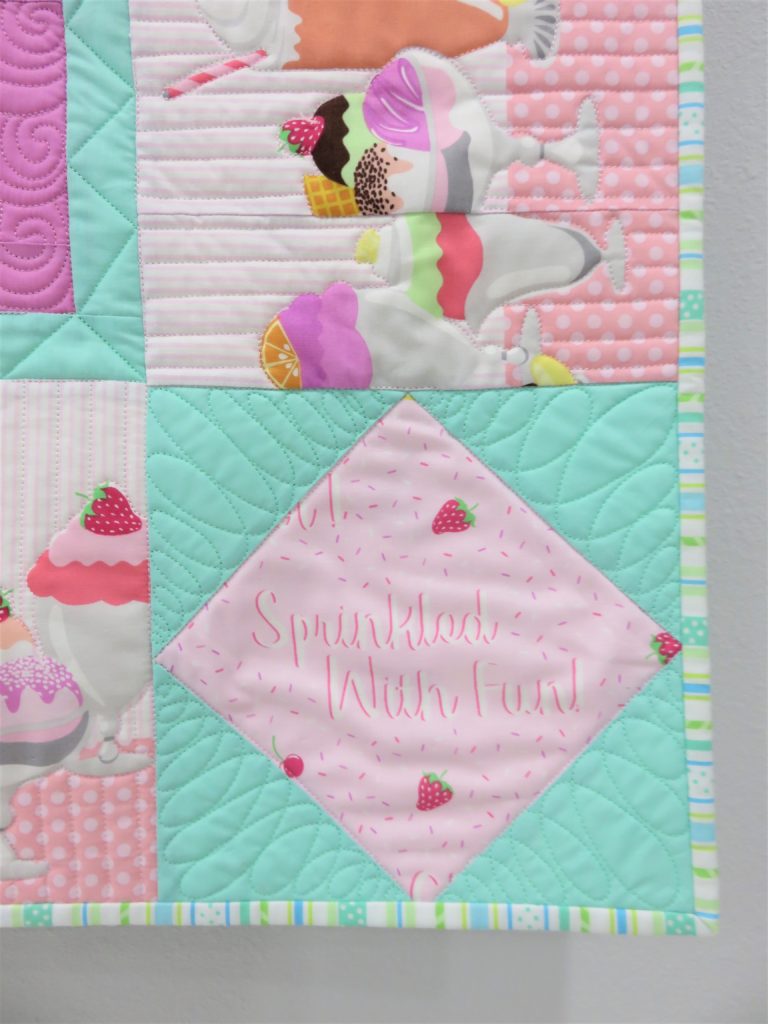 I'd love to see what you do with the pattern–the foundation paper piecing blocks are pretty quick to sew up.  Just remember to shorten your stitch length (I like to use 1.5) so the paper is perforated enough to tear away easily and print your paper piecing templates at 100%.  Then add your sashing and borders and voila!  Don't forget to grab your free copy, and check out the pattern (pictured below).  Happy sewing!!!