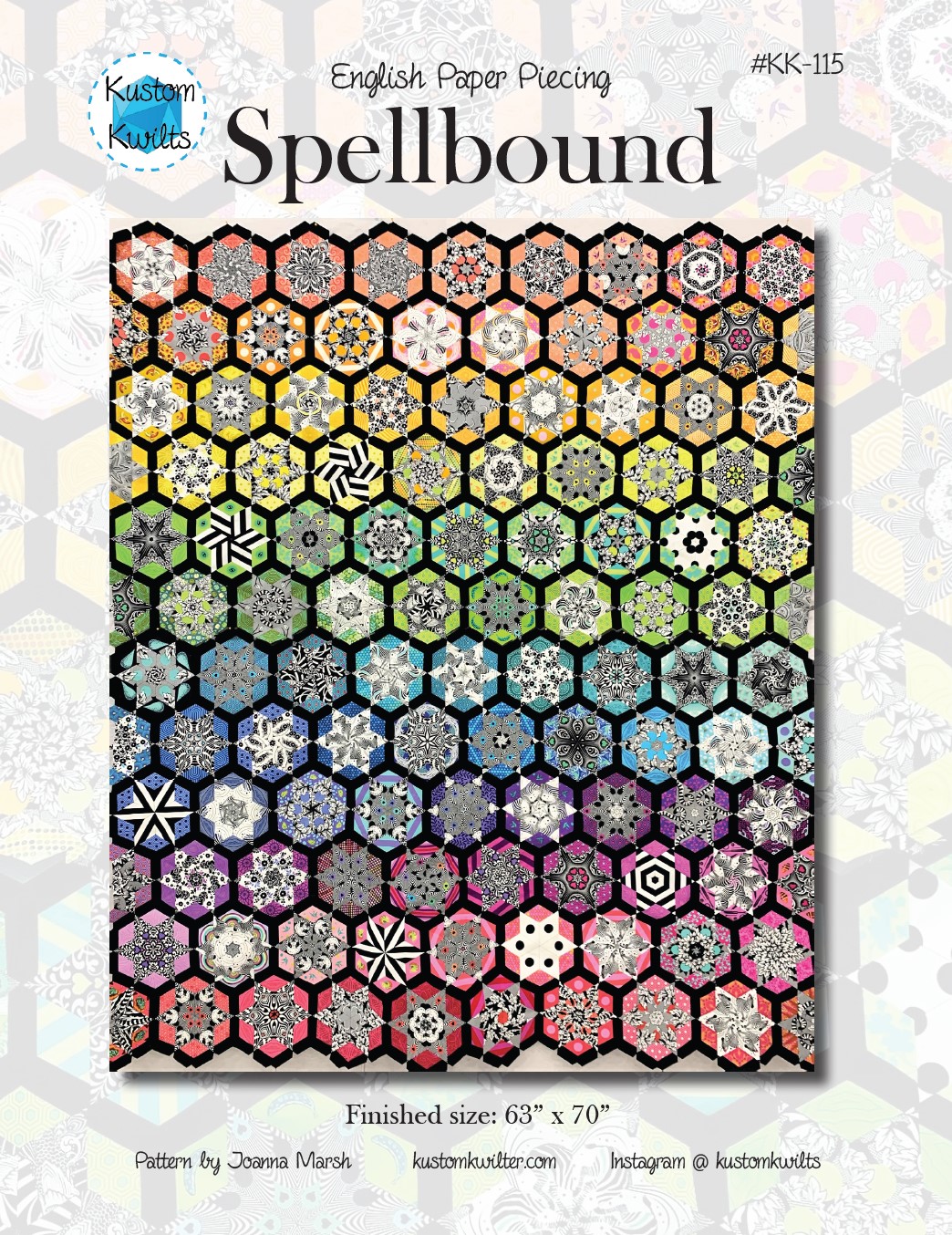 My labor of love (aside from longarming) this year has been the Spellbound EPP pattern! When Tula Pink released her black and white line called Linework, I knew I wanted to make something really special with it. I love black and white fabrics and adding a pop of color to them really sets them apart. I've had a blast on this journey picking the fabrics and fussy cutting different elements of each fabric to make it shine. The Spellbound quilt pattern will be available this Friday, October 29!
I am a little bit of a mover and a shaker. You know what I mean–I'm one of those people that can't stand to just sit idle and not do anything. If you're here, and reading this, you might have this problem too 😉 . If I have some free time and a free set of hands, you better believe I've got some EPP prepped and ready to go. Aside from longarm quilting (which I do almost all day), EPP is my favorite way to pass the time.
I always have a little EPP kit in my purse so that if I'm caught waiting at the doctor's office, or getting my car inspected, or whatever, I always have a little something to keep me busy AND productive (I posted a list of my favorites at the end of this post). I hate wasting so much time on my phone when I could be sewing something, right!?
It's such a convenient way to pack a little sewing kit and get things done when you otherwise couldn't. I love the portability and convenience of EPP, and my daughter Gemma has even helped me finish a few stitches. You can see a ton of my Spellbound EPP shares by heading over to Instagram.
Continue reading

Spellbound EPP – a magical quilt pattern