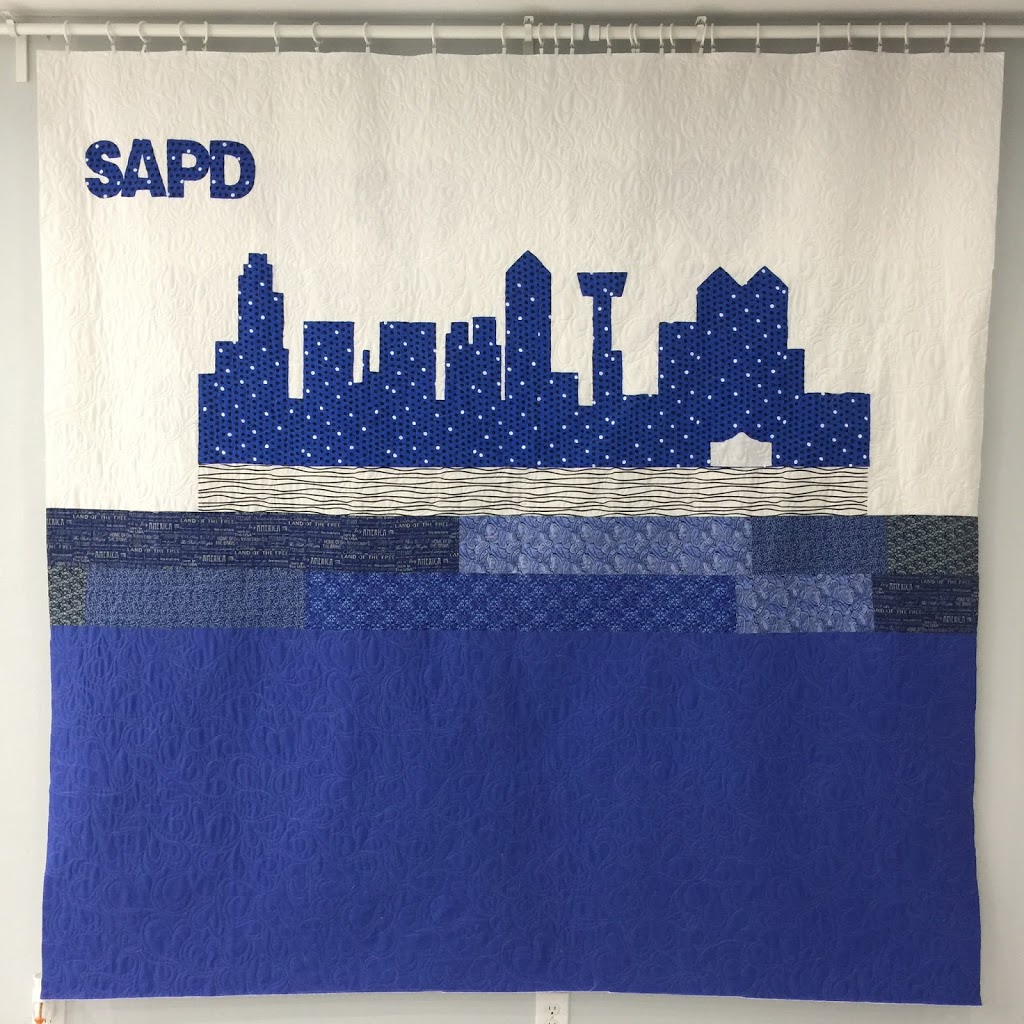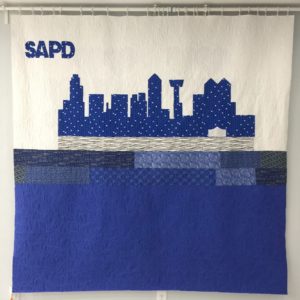 The back of the quilt
So on my birthday this year, only five days after bringing our little girl home from the hospital from being born, I have the tv turned on to some inconsequential show to help me forget how tired I am. A news story comes on about a police officer in San Antonio being shot and killed while writing someone a ticket. It is really disturbing that we keep having incidents like this happen, and even more so when you just had your first child. It's so discouraging thinking that this will be the world she grows up in–where good people who lay their life on the line on a daily basis are killed without rhyme or reason.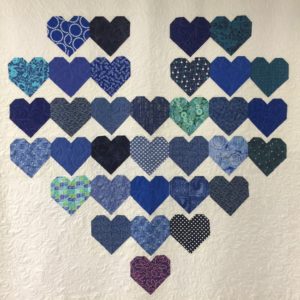 The front
I am happy though, that I am part of a guild that has such a heart for charity and outreach. I won't name the individual who organized everything and made this happen, but I am so glad she did. This is one of the quilts that was put together by members of the San Antonio Modern Quilt guild for the officer's surviving family members. I really felt priveleged to have a hand in this (even if all I did was the quilting–check out the appliqued back!). I hope that the family is brought some small measure of comfort, or even feels a little appreciation for what their family member worked for. And hopefully the good that people do will overpower the wicked people in this world.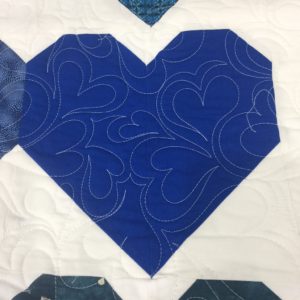 meandering heart quilting