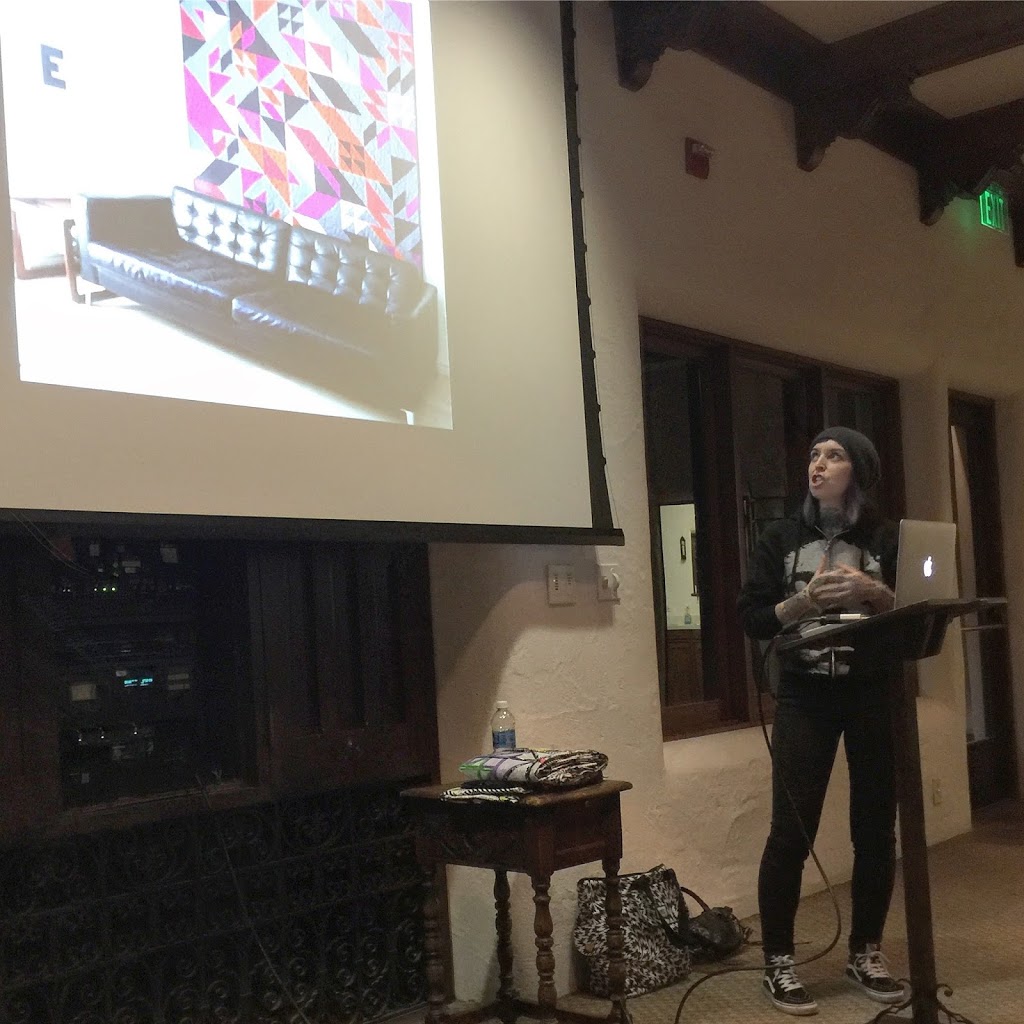 Libs Elliott was the guest speaker for the San Antonio Modern Quilt Guild Meeting! It was so awesome to have her lecture at our meeting and present a workshop the following day. She was such a fun guest speaker (and even did her workshop for us on her birthday!)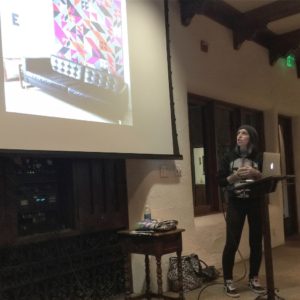 Libs delivering lecture at SAMQG meeting
The workshop Libs presented for our guild was "Embrace the Chaos" and was a great way to discover some planned improv piecing. I know I have a lot of trouble just winging it and creating something without any planning. Libs' workshop was a really unique presentation on how to create something similar to her code method without the use of electronics.
This is the quilt top that I ended up with (after I enlarged the blocks quite a bit)…these are 12″ blocks, so it's roughly 60″ x 60″.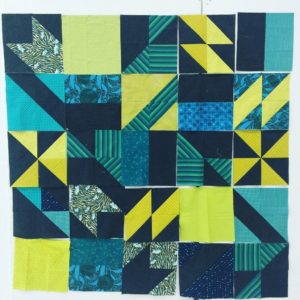 I'm waiting for a small break in my work load until I can quilt this for myself, so I'll post an update as soon as I get it finished!