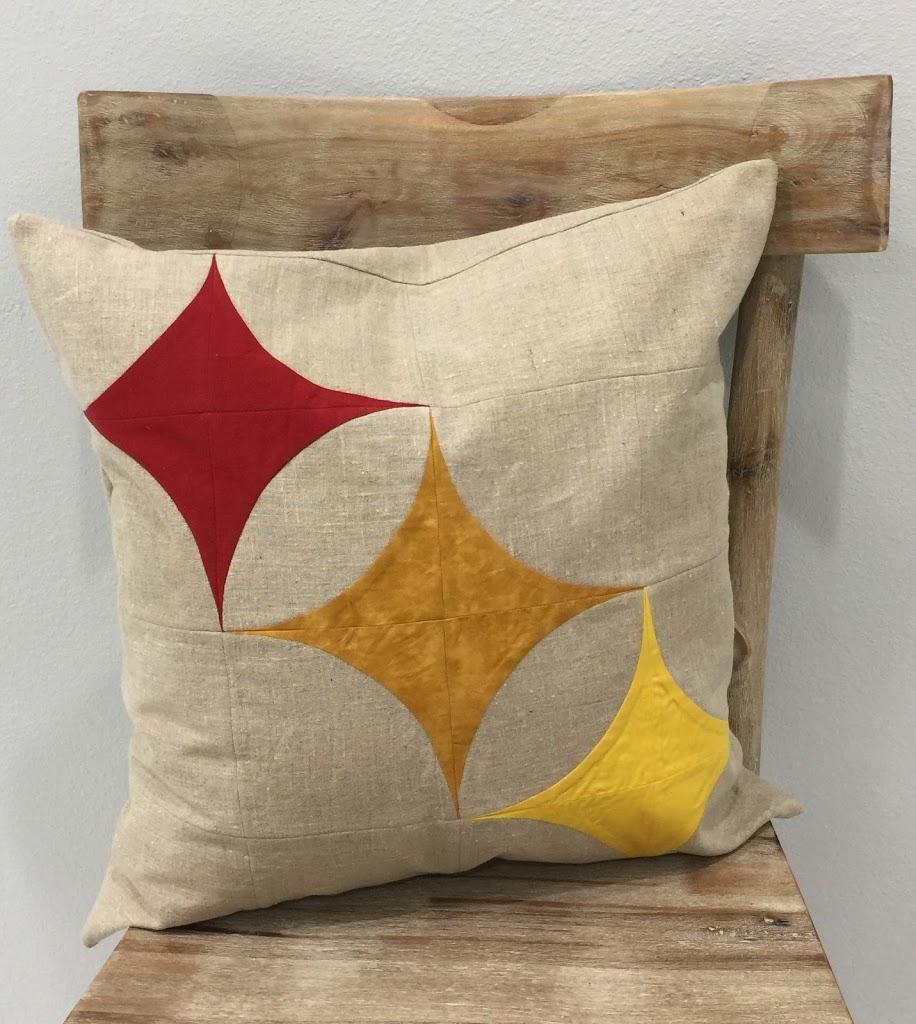 A few weeks ago around Mother's Day, I was contemplating what handmade gifts would be truly appreciated by mom. As a new mom, I was excited to celebrate my first mother's day, but didn't really care about getting any gift (I honestly wanted some house chores done as a gift, and maybe some honey-do's!), so I was thinking about gifts with meaning. I was seeing lots of advertisements on social media for jewelry and diamonds and just lots of STUFF. I'm not much of a jewelry person, but the diamonds got me thinking about birthstones and some of the jewelry I had seen a few years ago. I remembered one of my friends receiving a ring that had her kids' birthstones set in it, and how much she loved it. How could you translate that representation into a quilt? And how many people have time to whip up a "quick" quilt, by the time they are pondering mother's day gifts?
I thought a decorative pillow for the couch or bed might be more practical and manageable on a short time frame. So I teamed up with Janome to create a generational pillow that would be a great design for using the birthstone jewelry idea and making something for the home. You can view the free tutorial on the Janome Projects Website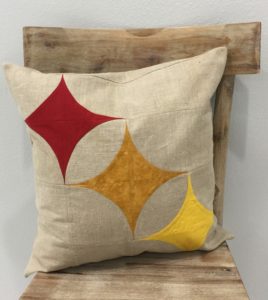 I used the Janome Horizon Memory Craft 9400QCP to sew this project, and sewing the curves was a breeze. I'm completely spoiled by this machine and will be hard pressed to sew on anything else ever again. It even has an additional light that you can pull out for a better lit area when sewing. It's extremely helpful, especially if you are sewing dark fabrics and using dark thread. Another favorite perk from this machine is that when you stop sewing, the needle remains in the down position. Which is absolute heaven when you are sewing anything tricky that you don't want to shift too much when the presser foot is lifted.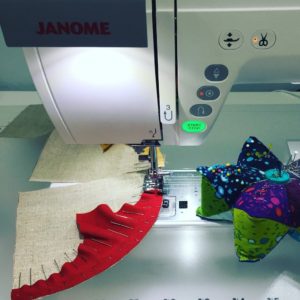 In the free tutorial, there are three options for the pattern–you can select birthstone colors for 3, 4, or 5 people (or even more-but you'll have to do the math for that on you own 😉
If you have a couple of people with the same birthstone, you can use different tones of that stone for a little variety. Some months even have multiple birthstones (or so I was told in my reading up on different months…), so you could go that route as well. Happy sewing, and see you next time!