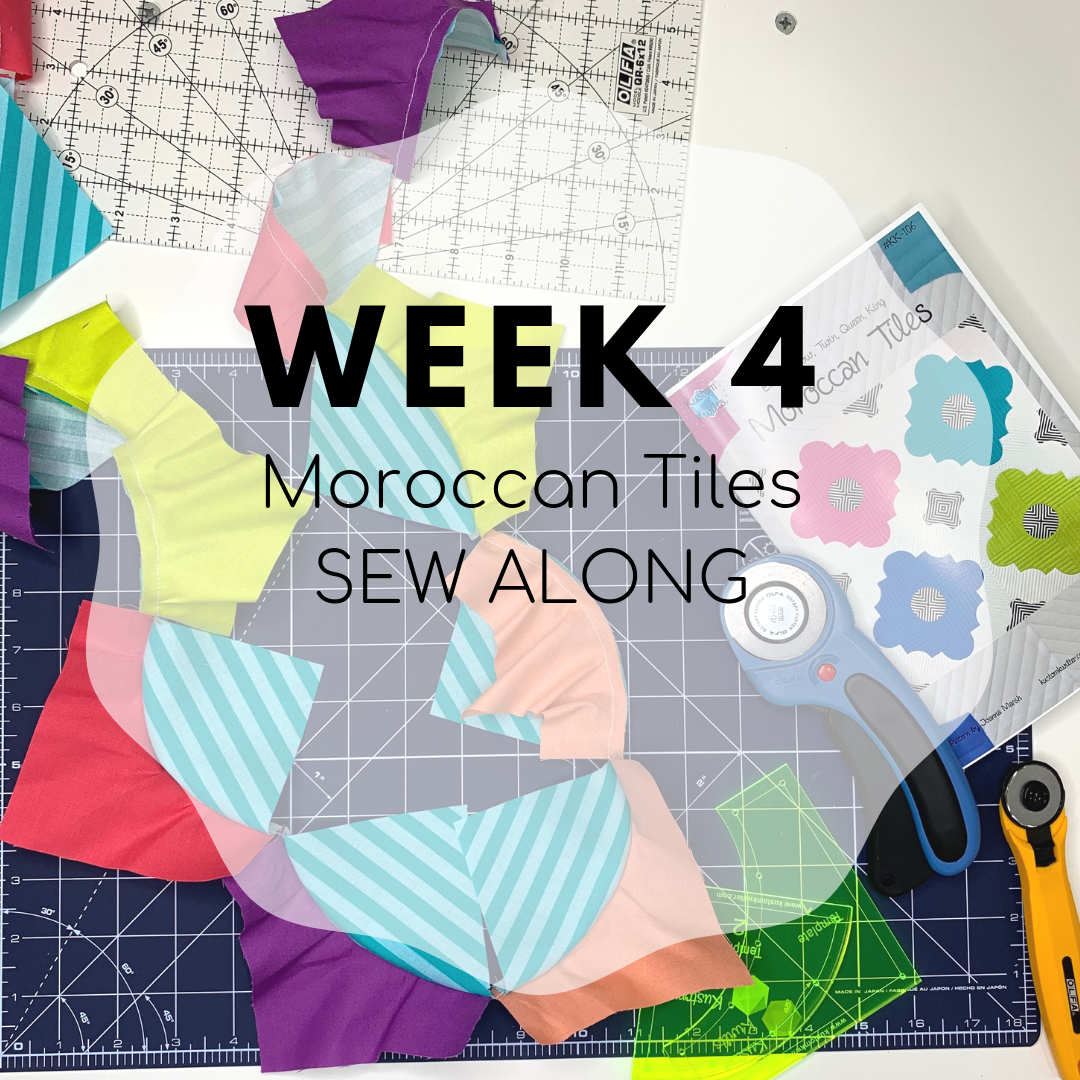 We're really building up some steam with this sew along and week 4 is much like week 3. Once you get the hang of sewing those curves, it's a piece of cake 🙂
What to do for Week 4:
Sew together your second set of 3 complete Moroccan Tiles blocks (blocks 4-6). IF you're making the baby size, you'll finish up your last block for this week and post that block.

the SAL is paced for the throw size (9 blocks), but you can easily make more blocks per week to accommodate the larger sizes, or make less per week to make the baby size.

Follow steps #6-15 on pages 8-11 of your Moroccan Tiles pattern to assemble each block.
Don't forget to match those stripes or fussy cuts if you went that route. I like to pin to match the patterns, or you can try glue basting for a great no-shift match!
This week, post a picture of your 3 blocks (or 1 block if you're making the baby size) on Instagram using the #moroccantilessewalong hashtag.
I'll be randomly picking one winner from week four (you have to post the week 4 prompt on Instagram with the hashtag by 6/28/2019 at 11:59 CST) to win an awesome prize!  Week 4 has two sponsors and that means two winners! Sheri Cifaldi-Morrill of Whole Circle Studio is giving away a PDF copy of her Picnic Petals quilt pattern and Kustom Kwilts is giving away a FQ bundle of the new Michael Miller Cotton Couture solids. Check out the Original Sew Along post for more details & the rules.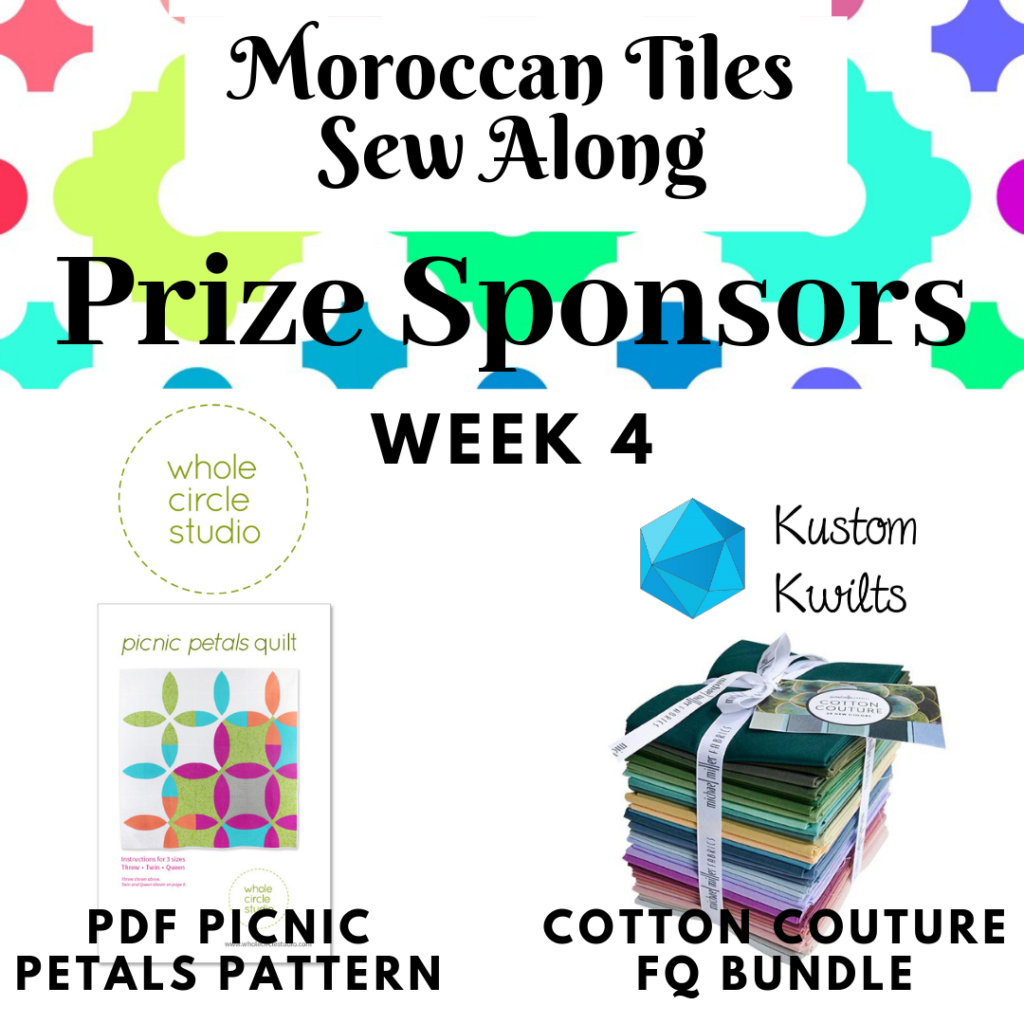 Refresher from last week
If you need a little reminder and some extra tips and tricks with video tutorials, check out the week 3 post.
Next week, we'll be assembling blocks 7-9!
Moroccan Tiles Sew Along Posts:
Week One – Fabric Pull
Week Two – Cutting the fabric
Week Three – Assemble blocks 1-3