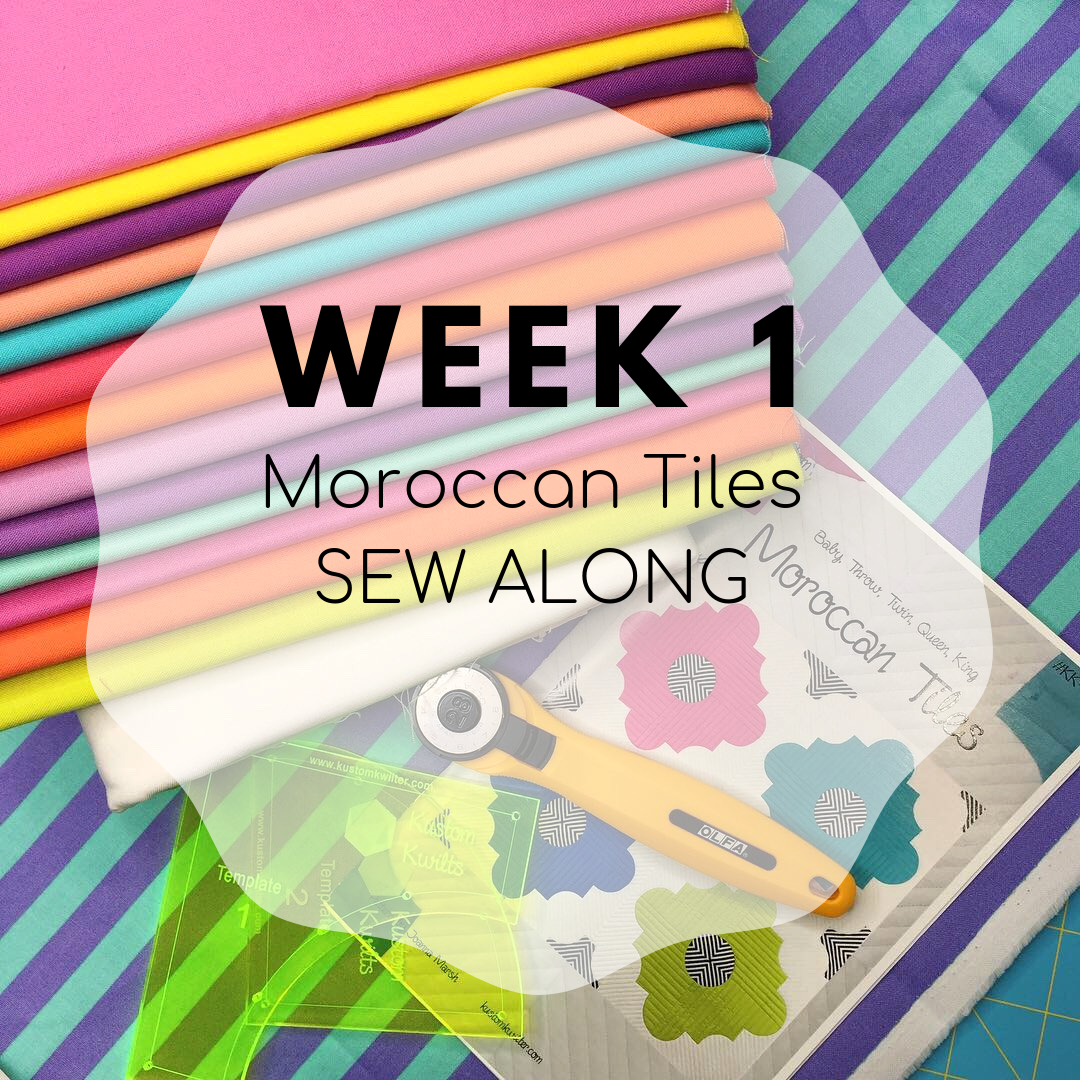 Yes!!! This is it, the start of the Moroccan Tiles Sew Along! I'm so excited to start sewing with y'all. Don't forget to sign up for the SEW ALONG E-MAILS if you haven't already so you don't miss out on anything. You'll get access to some great extras once you sign up for the sew along emails.
So if you missed the original sew along post, I'm going to run through the details once more here:
Starts: June 1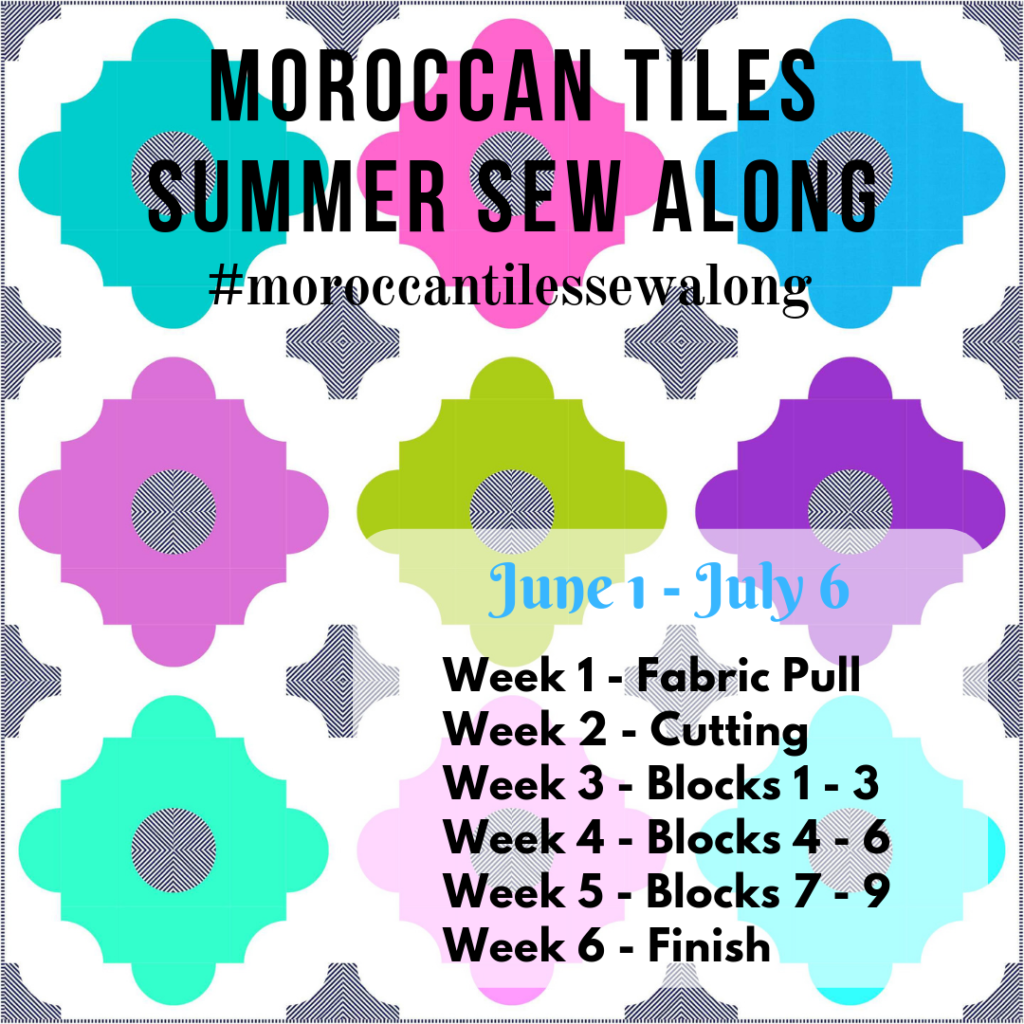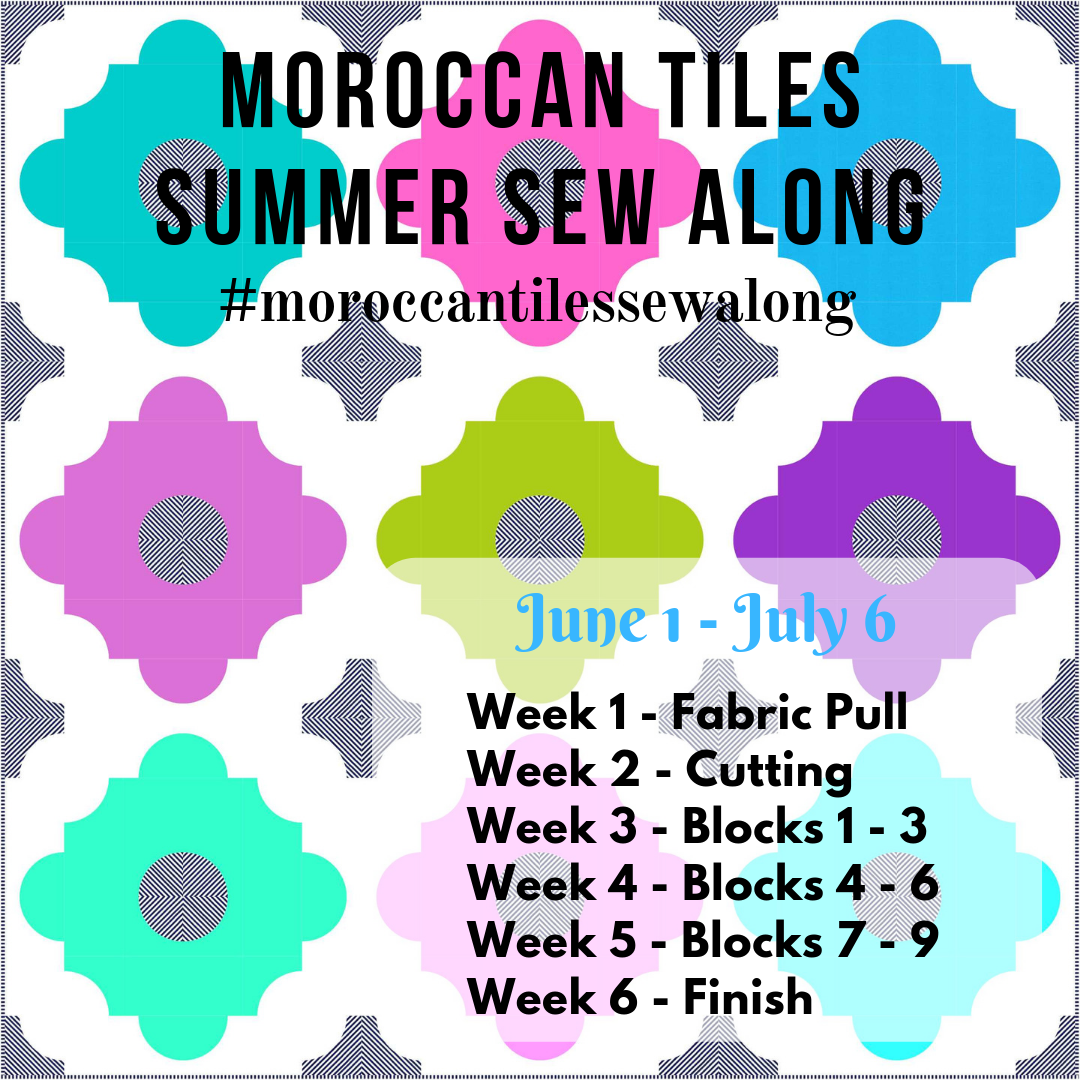 Supplies: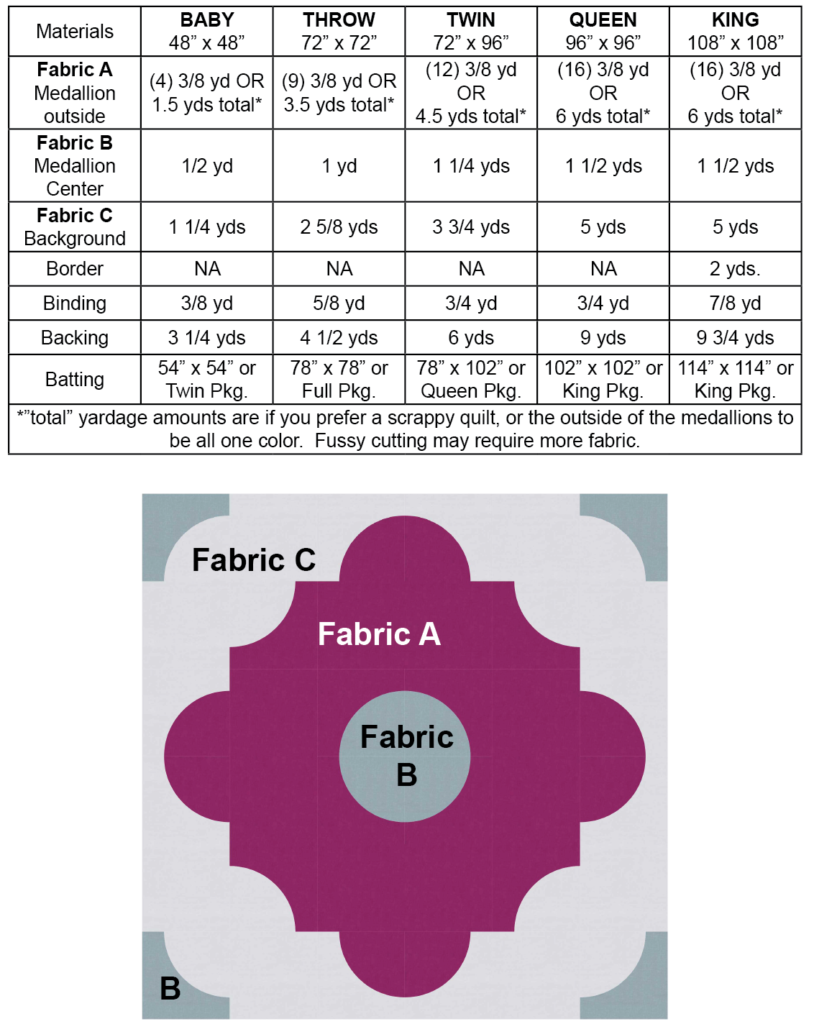 How to join in the fun:
RSVP to the sew along for the weekly emails linked to the blog posts, follow the hashtag #moroccantilessewalong on Instagram and make sure you include that hashtag on your quilt along posts so you can qualify for prizes and you can inspire other people participating!
If you've signed up to get the sew along updates, you'll get an email each Saturday morning with the task list for that week. The link to that week's corresponding blog post will be in there as well.
---
Week One
RSVP for the sew along
Gather your pattern, fabrics (get a 15% discount at Sew Modern Chicky (discount code is in the Moroccan Tiles email!), and materials
Post a photo of your fabric pull (or a pic of your purchase) using the hashtag #moroccantilessewalong. To enter the contest, you must post on Instagram with a public account by 11:59 PM CST on Friday, June 7th, 2019. You can also follow on Instagram to see my weekly posts for the SAL.
I'll be randomly picking one winner from week one (you have to post on Instagram with the hashtag) to win an awesome prize! This week's prize is a 28mm OLFA rotary cutter and rotating mat sponsored by OLFA. Check out the Original Sew Along post for more details & the rules.
Get your fabrics together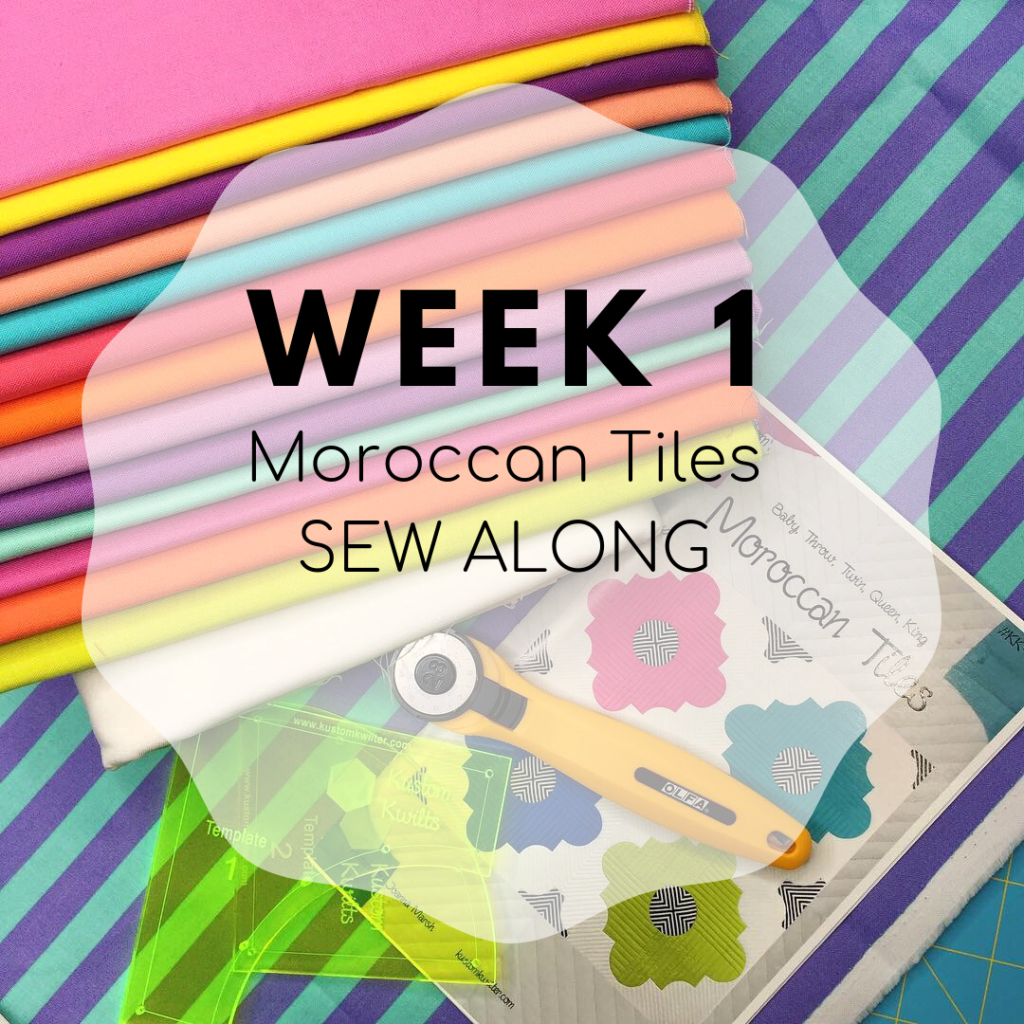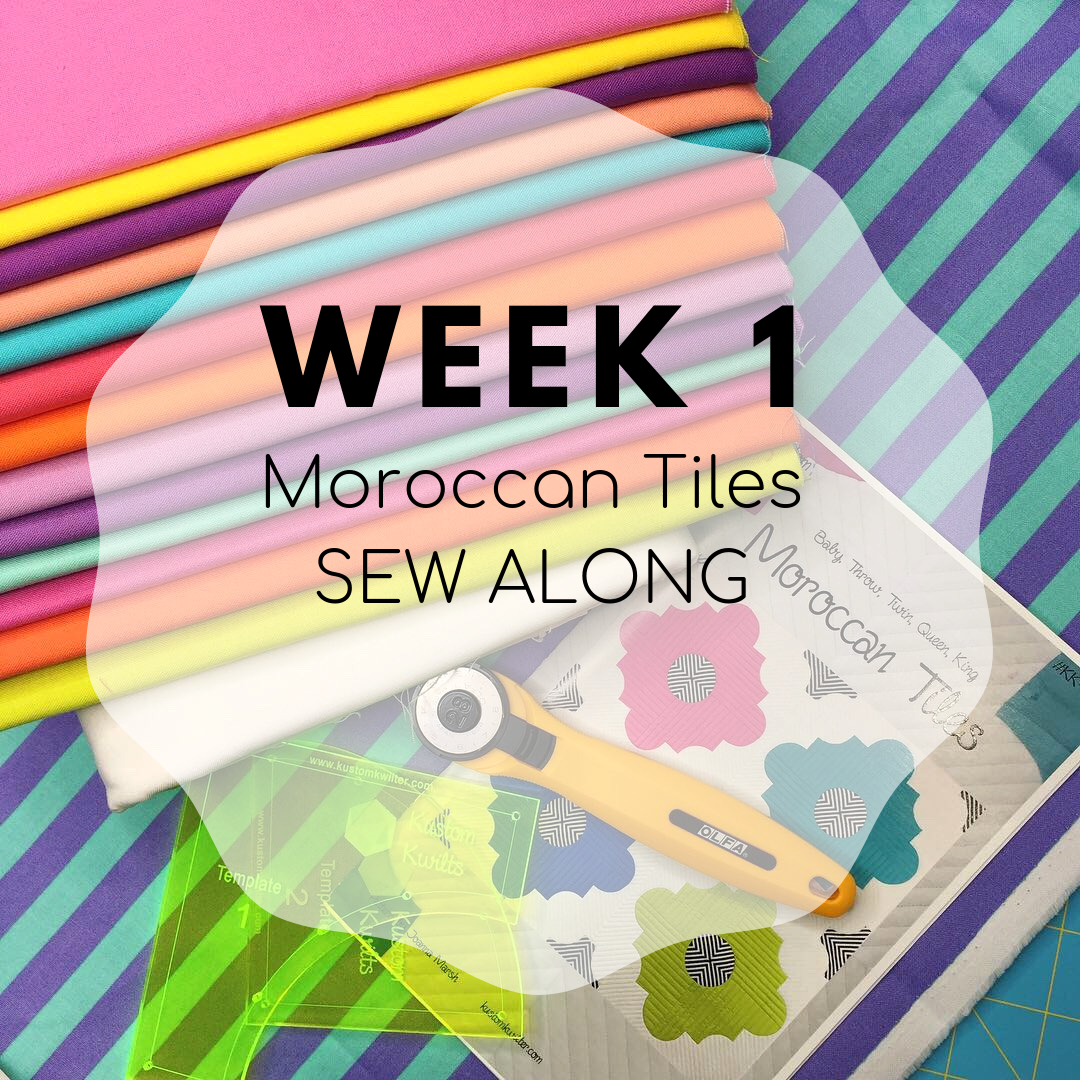 Check out the fabric requirements above-they're also listed in the pattern. I love using solids and stripes in this pattern, but it can be tons of fun to fussy cut those centers and accent pieces. Or for a less fussy quilt, you can just pick your favorite fabrics and do standard cutting.
Planning your layout
Within the pattern is a coloring sheet so you can easily plan your layout. If you've RSVP-ed for the Sew Along, you'll be getting a separate downloadable coloring sheet in the Week One email.
Be a little EXTRA:
If you haven't sewn curves before, this week is a great opportunity to practice sewing curves, since we're just pulling fabric. If you've got a scrap pile, take some sample cuts using your templates and practice sewing your curves together. I've got some really helpful videos for sewing curves if you need some extra help. The YouTube videos below will take you to the Moroccan Tiles playlist with 6 videos to help with everything from cutting your fabric to sewing curves without pinning.
That's it for Week One! Super easy, and we'll be gearing up for cutting out fabrics next week!