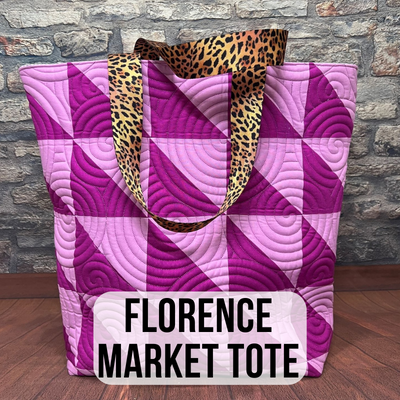 Love the look of a sleek, modern tote? I've got you. The Florence Market Tote pattern is a large carry all bag with a simple, but modern design to really upgrade your basic tote. It's great for trips to the library, farmer's market, or wherever you need to load up on supplies. The standard pattern tells you how to piece the exterior with Half-square triangles using the 8 at a time method to save time. This is great for the two color samples I have sewn up–or alternatively, you can grab some fabric scraps and make your individual half square triangles.
This pattern includes
Instructions for the Half-square triangle version on the cover of the pattern
A shortcut to skip straight to a wholecloth bag
Fabric labels that will help you easily and quickly identify every cut piece in your pattern
Panel of pockets to wrangle your phone, pens, and other slender items
An interior zip pocket
An inset zipper at the top of the bag that will keep all your precious contents contained
The option to skip all the pockets for a fast finish
I named this pattern after my maternal grandmother, Florence. She was always such a huge inspiration to me, and an amazing artist. She loved to paint, whether it was watercolor or oil paintings, and really had a knack for color. I miss her dearly, and I think she would have loved this tote!
The Florence Market Tote pattern has been years in the making, and I've made tons of versions! I love the look of the standard, HST version that is featured on the cover. You can re-arrange the Half square triangles to make the bag your own in whatever arrangement you like! And….I've got kits for those!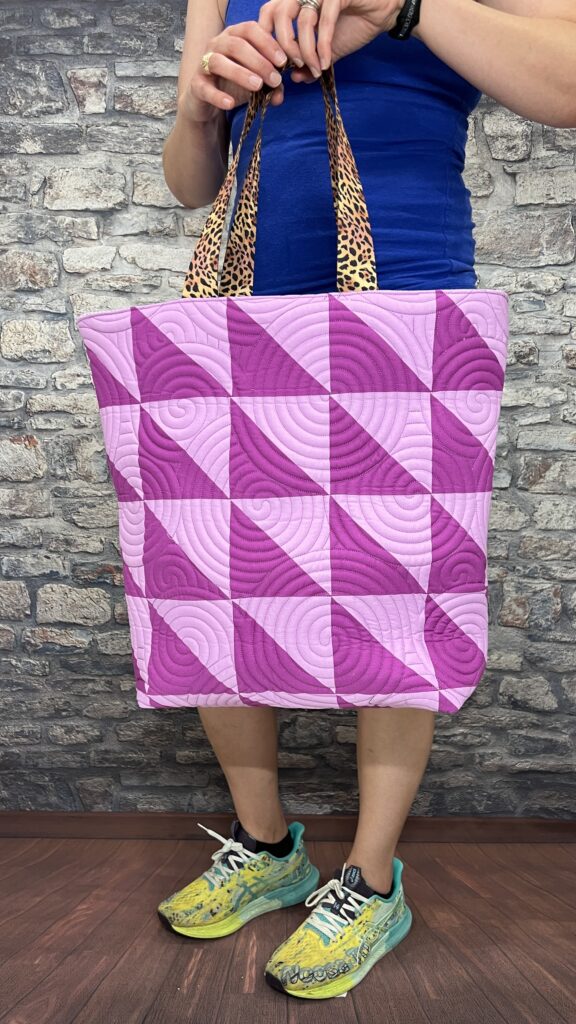 Wholecloth Versions
There are also instructions for what size you need if you'd prefer a quick Florence Market Tote wholecloth bag. I like to use big panels of my free motion quilting practice to turn them into bags instead of wasted yardage. If you have directional fabric, you can easily cut the fabric into two pieces and assemble the panel to be a wholecloth piece with both pieces of fabric facing the opposite direction. Solids really make the quilting pop on the wholecloth bags.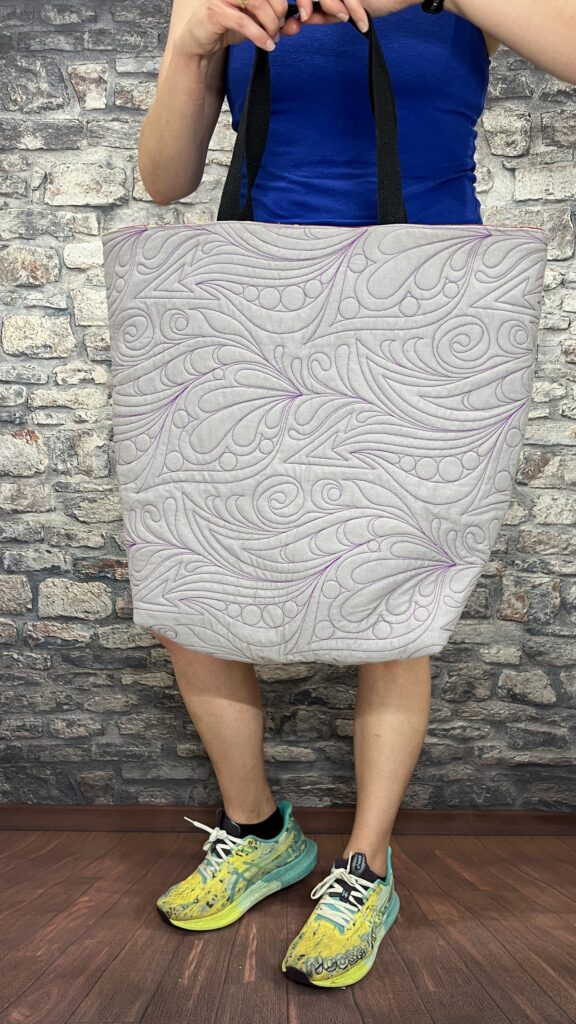 Spellbound Version
And as you may know, I am a sucker for English Paper Piecing. I love making big quilts, like my Spellbound quilt, but sometimes I like to do less demanding projects. I pieced some of my Spellbound pieces together into a panel and made an awesome bag to showcase some of my favorite Tula Pink Daydreamer prints.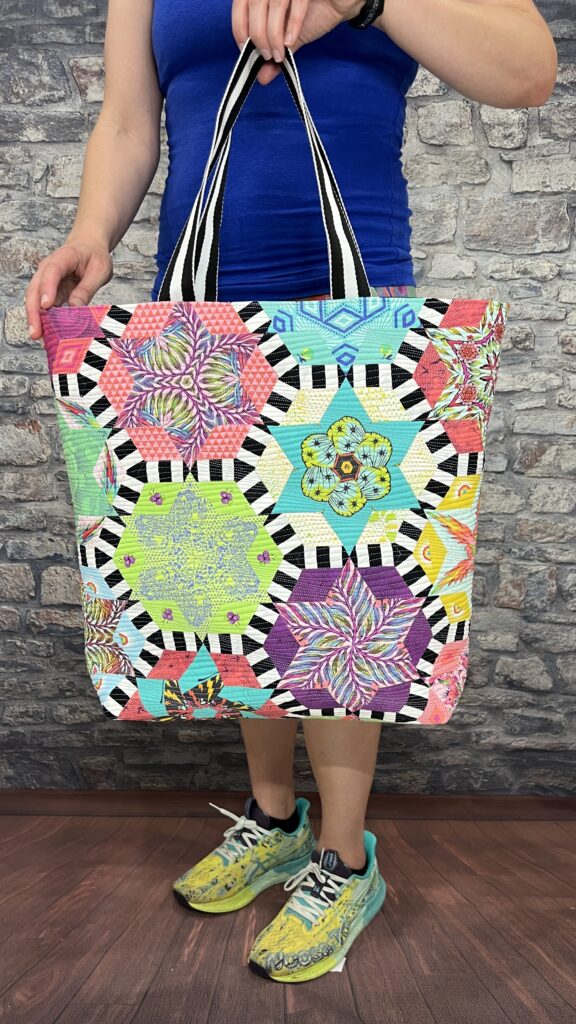 And I've got some fabulous kits for you to piece your own panel to make a Scrappy Plus EPP Florene Market Tote. These kits include everything you need to piece the exterior panel (but do not include the Florence Market Tote Pattern–sold separately).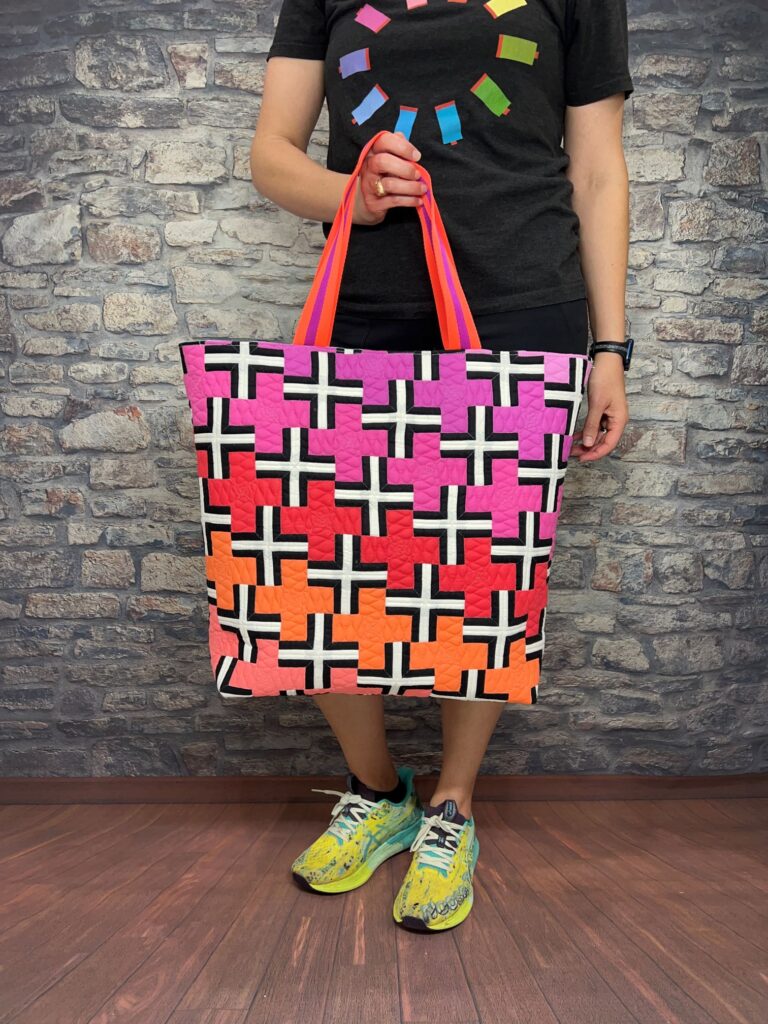 This bag with the fussy cut stripes is one of my favorites!! I love using solids for EPP because you can stack and whack and make your cutting time dissolve into nothing. The kits I offer for this come with the solid fabrics labeled for easy identification and a helpful EPP guide printed in full color.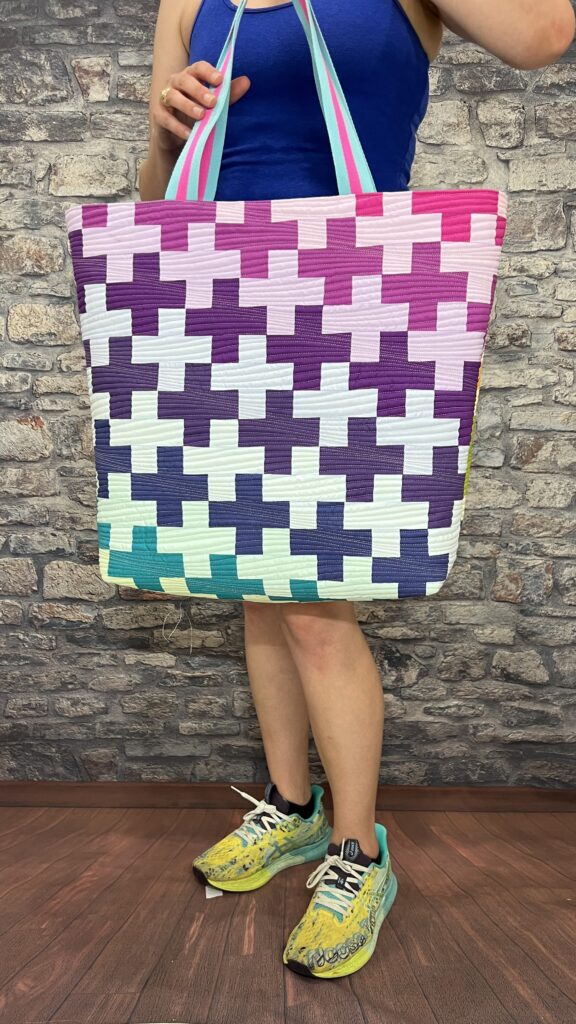 The Mythical solids (Unicorn Poop and Dragon's Breath) by Tula Pink version is another favorite. I used modern curves as the panto to quilt this one up and the EPP kit I have for this also comes with a full color guide and all of the fabrics labeled for easy identification.
Tiny Beasts/Tiny Coordinates Florence market tote – kit coming soon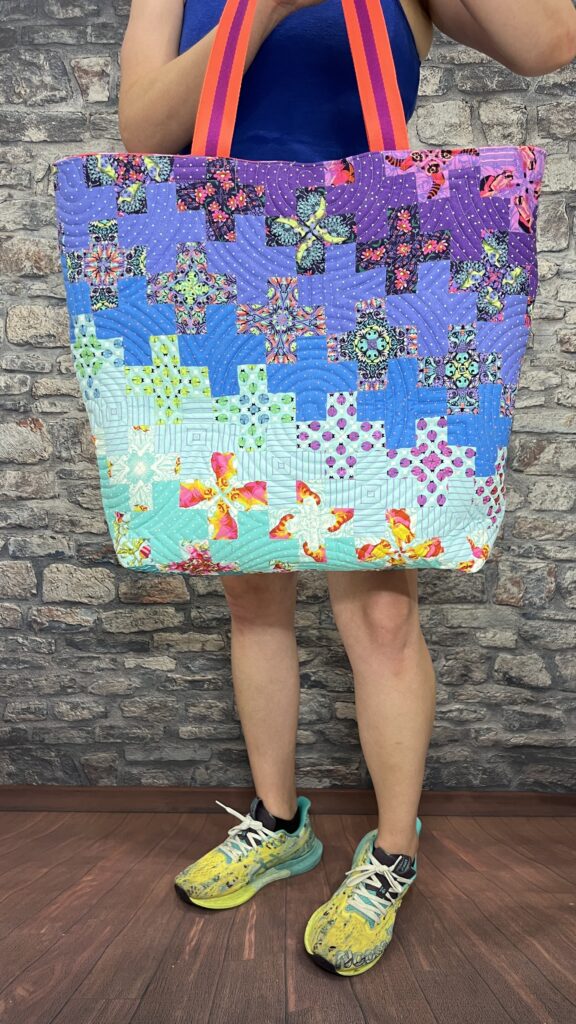 I'm so excited to finally share this pattern with you. I feel like I have been working on it for years and perfecting each version so it will bring you SO much joy when you make it. I hope you'll share your makes with me using #florencemarkettote . Thanks for reading, friend!