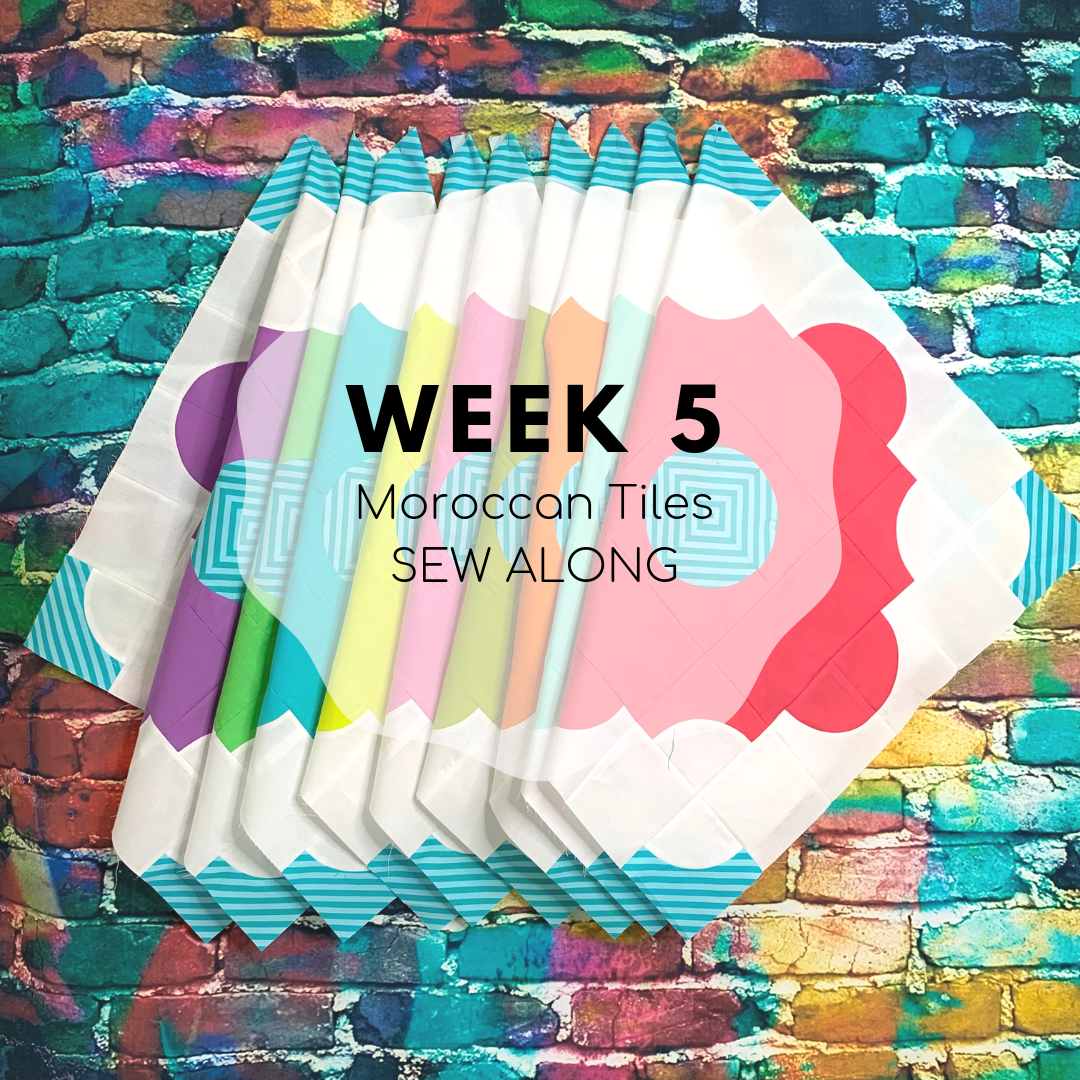 Guys!! We're starting Week 5 of the Moroccan Tiles sew along! I'm putting up the week 5 post as scheduled, but week 5 is going to be 2 weeks long. So you've got until 11:59PM CST July 12 to post your remaining 3 blocks for the throw size. If you decided to go the route of baby quilt and you've already completed all your blocks, just post something Moroccan Tiles related. It can be your binding/backing fabric, another shot of your blocks, you sewing, anything having to do with the sew along! You'll have an extra week this week because the end of week 5 initially fell on 4th of July weekend. We don't have plans to travel, but a lot of people do. I don't want to hassle you with a deadline when you're trying to spend some quality time with the family!
What to do for Week 5:
Sew together your third set of 3 complete Moroccan Tiles blocks (blocks 4-6). IF you're making the baby size, post anything Moroccan Tiles related to enter (see above).

the SAL is paced for the throw size (9 blocks), but you can easily make more blocks per week to accommodate the larger sizes, or make less per week to make the baby size.

Next, follow steps #6-15 on pages 8-11 of your Moroccan Tiles pattern to assemble each block.
Don't forget to match those stripes or fussy cuts if you went that route. I like to pin to match the patterns, or you can try glue basting for a great no-shift match!
This week, post a picture of your 3 blocks (or other photo if you're making the baby size) on Instagram using the #moroccantilessewalong hashtag.
I'll be randomly picking one winner from week four (you have to post the week 5 prompt on Instagram with the hashtag by 7/12/2019 at 11:59 CST) to win an awesome prize! Week 5 is sponsored by Janome and they are giving away a Janome Scissor set. Check out the Original Sew Along post for more details & the rules.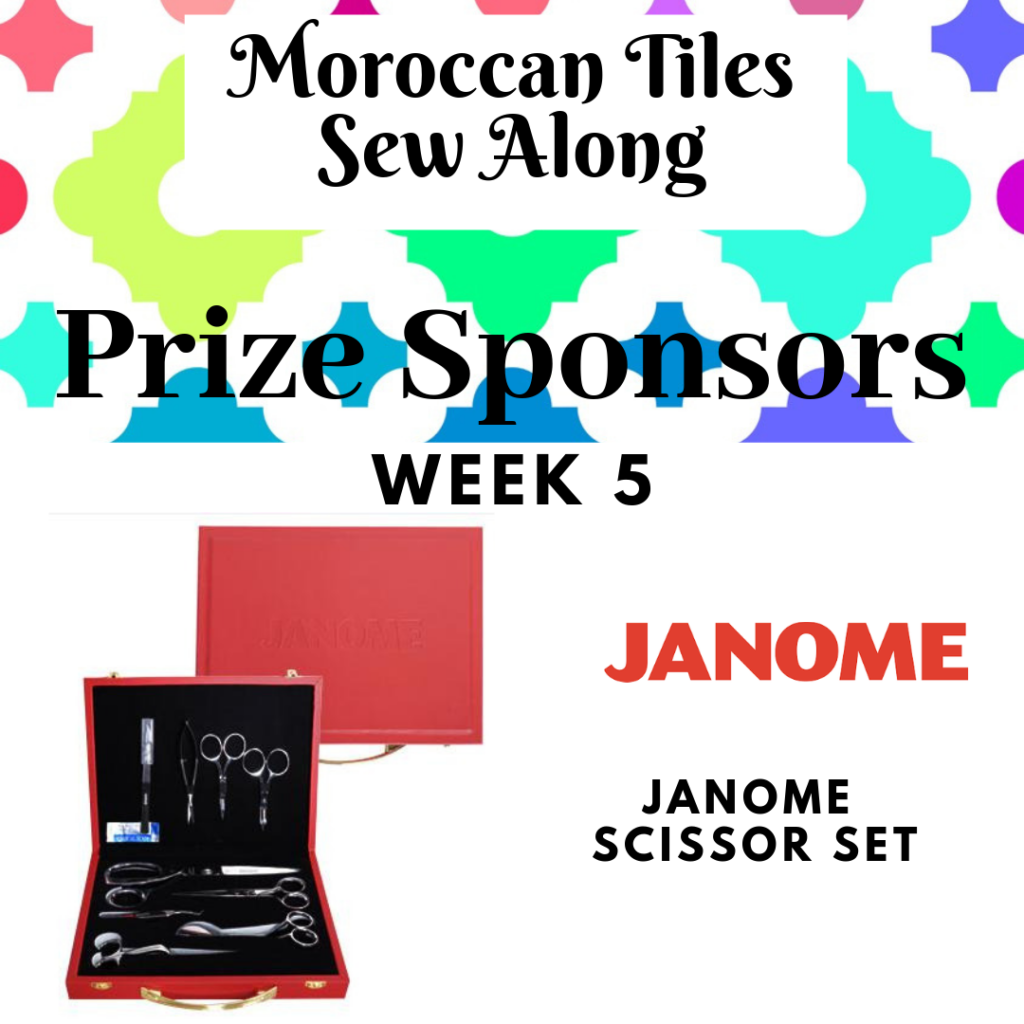 Refresher from last week:
If you need a little reminder and some extra tips and tricks with video tutorials, check out the week 4 post.
Next week, we'll be sewing our top together!
Moroccan Tiles Sew Along Posts:
Week One – Fabric Pull
Week Two – Cutting the fabric
Week Three – Assemble blocks 1-3
Week Four – Assemble blocks 4-6