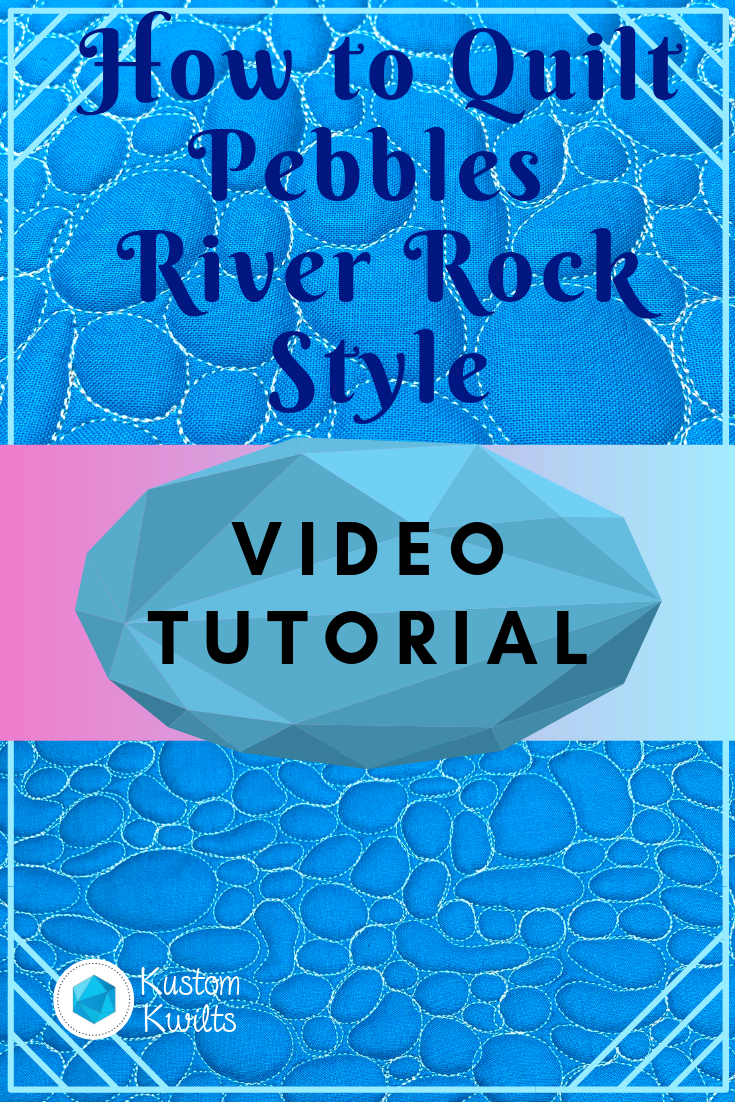 Pebbles are a favorite of mine when there are lots of small spaces that need extra texture. The thing is, it can get kind of boring to quilt the same size pebble over and over AND OVER again until the cows come home. Right?
I like to change up the size of the pebbles to add a little more interest and create a river rock effect. It helps to take some of the monotony out of it, but lets you keep all that ooey-gooey texture that you're going for. Sometimes, quilting the same shape so much will make you get a little road weary, and I've found this is a great way to avoid that.
Top tips for quilting pebbles:
Set your stitch length slightly higher than you normally would (mine was at 14 stitches per inch in this sample) for straight lines. The shorter stitch length will keep those small curves round and smooth. Anywhere from 14-16 would be a good range for pebbles of this size. The smaller your pebbles and tighter the curves–the shorter your stitch length should be.
Use a blending thread for great texture that blends with the quilt, or a high contrast color for a POP.
The denser the quilting, the flatter your batting is going to become as you quilt. Opt for a higher loft batting such as wool for dense quilting like this to avoid flat quilts.
The irregular shapes of the "River rocks" make them great practice for beginners, as they don't have to be the same size or shape. Master these, then move on to more precise pebbling.
Related Tutorials:
If you love pebbles as much as I do, you can check out the pebbles and swirls tutorial I created. It's a great way to get all that lovely texture, while mixing things up a little bit!
For more video tutorials, you can subscribe to my YouTube channel. I'd love to hear about your practice with this one, so feel free to drop me a comment and let me know how your quilting journey is going! Happy quilting!
-Joanna