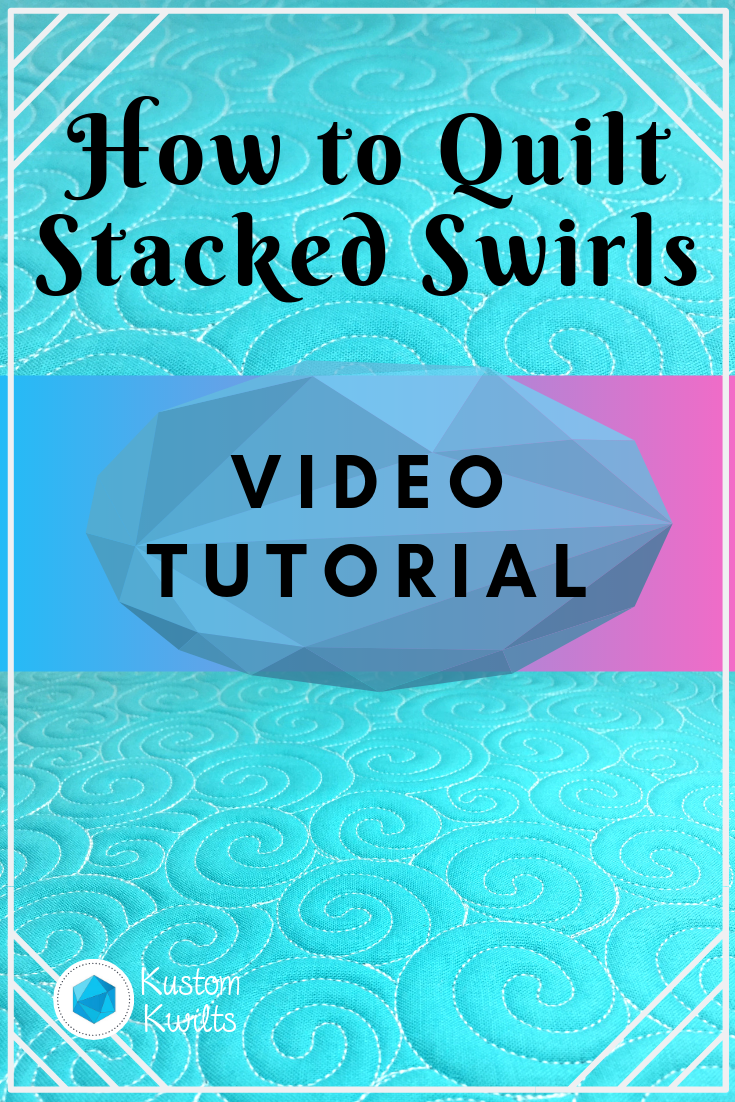 Good Monday morning! I'm so excited to share a new video tutorial with you this morning. I just LOVE to quilt stacked swirls in the background of quilt blocks and in negative space. They create amazing texture and fill up a space without a lot of thought and concentration. This video will show you how to quilt stacked swirls and how to navigate to the spaces you want to quilt.
Quilting it
I used Kona Cotton Splash (the Kona color of the year) and white Glide thread by Hab+Dash for high visibility quilting. Typically, I would use a blending thread color when quilting this in the background of a block. I like to use blending threads because I want the quilting to show, but not compete with the design and piecing of the quilt. Contrasting thread colors definitely have their place, and should be used with discretion. After all, this is YOUR quilt, and YOU should get to decide the thread colors, right!?
Check it out 🙂
I hope you'll take a quick look at this tutorial and see how easy it is to quilt this fill. Quilting round motifs is very simple and repetitive. These are easy to perfect with just a little practice, and you will probably find that you won't even have to doodle for very long before your swirls look great!
How to quilt swirls video tutorial
Quilts that I've used this fill on
I thought I'd show some practical examples of quilts I've used this fill on so you can see it in context. Stacked swirls are a great way to add texture without drawing the viewers eye away from the focal point of the piecing on the quilt. Check out some of these quilts I quilted with stacked swirls:
Cheeky Churn Dash
This first quilt is my Cheeky Churn Dash quilt. It's a great quilt for using layer cakes or 10″ precuts. If you want to really show off a fabric line, this is the perfect pattern for it! You can see that I really love to pair stacked swirls with simple ruler work. You can see the quilting but it doesn't stand there shouting, "HEY!!! Look at me and not the fabulous quilt!"
As a pattern designer, I would hate for the actual quilt to not be seen for the quilting on it. We spend so much time piecing our quilts that time and thought really needs to go into planning the quilting motifs used. And as a longarm quilter, I love for my quilting to be seen, but not at the expense of the maker's work. It needs to be an equal relationship where both parts can be valued and appreciated.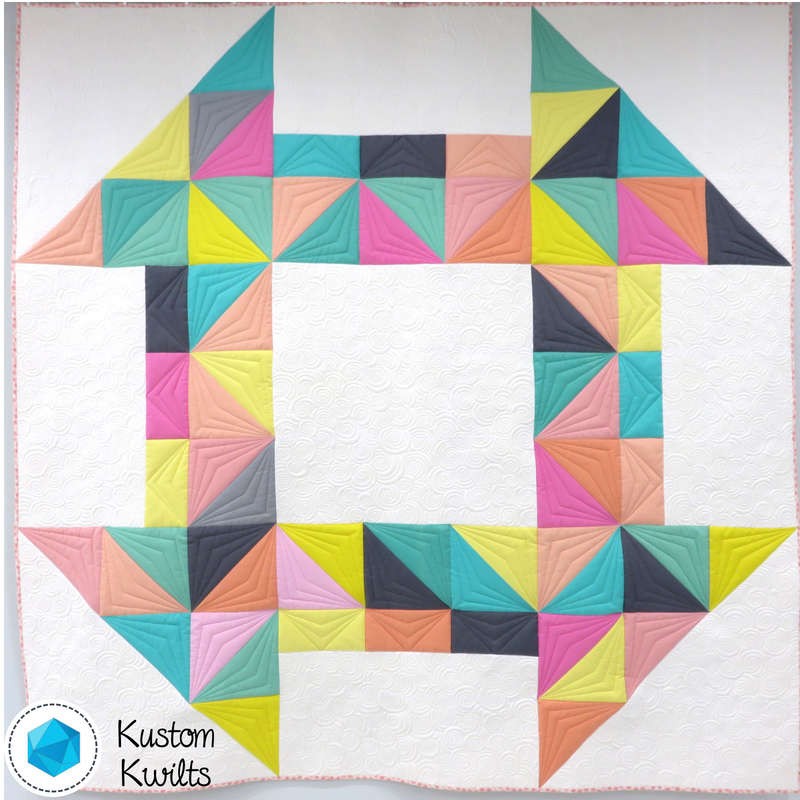 Katelen's Applique
Now below are a couple of pics of my dear friend Katelen P.'s quilt. Katelen is SO talented and creates these amazing appliqued animals. Quilting the stacked swirls behind her applique really makes the animals pop and helps them stay the focal point of the quilt. It's really important when picking quilt designs that you don't upstage the maker's work on the quilt. Quilting is there to help the quilt shine and not overpower it (that's just MY opinion ;).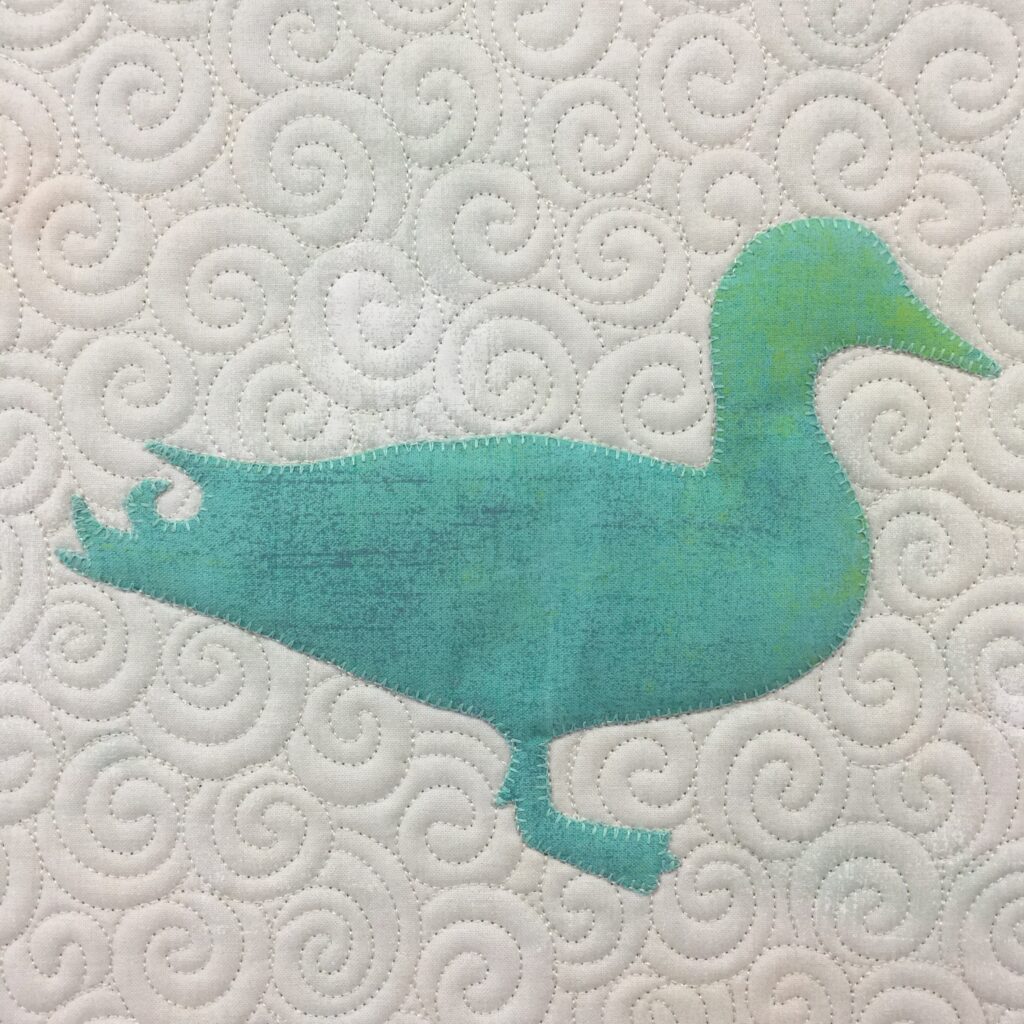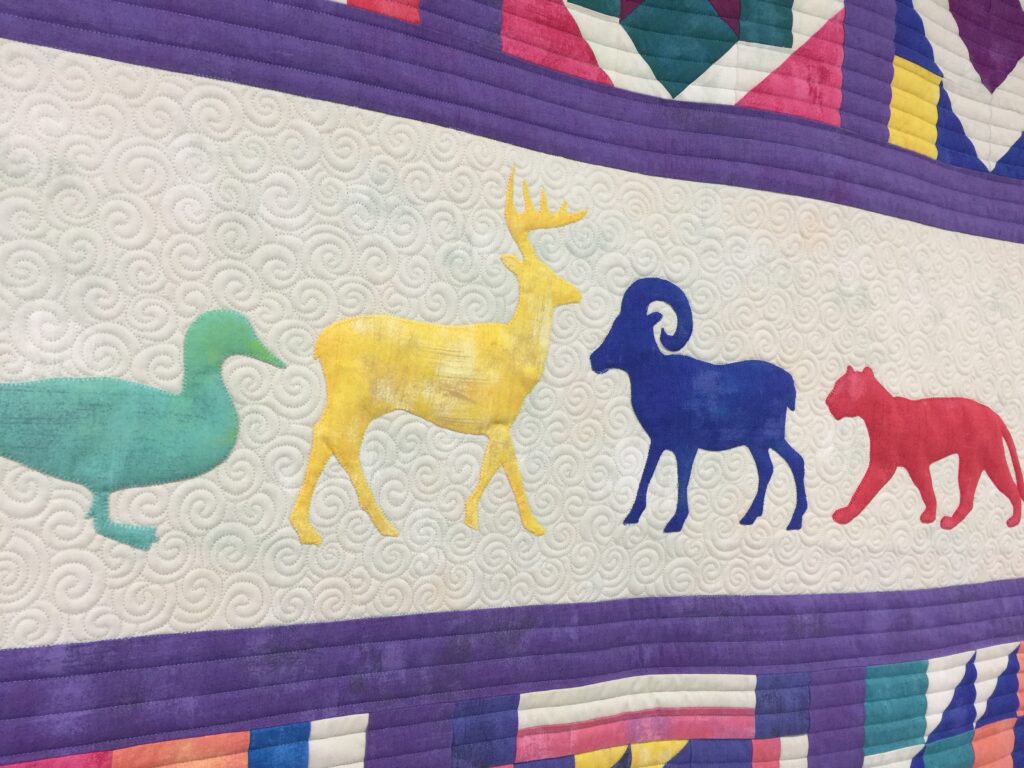 Dreamer's Star
This is my Dreamer's Star quilt that I quilted stacked swirls in the background of. The swirls pair so nicely with a little ruler work to really show off the quilt design and the gorgeous fabrics used.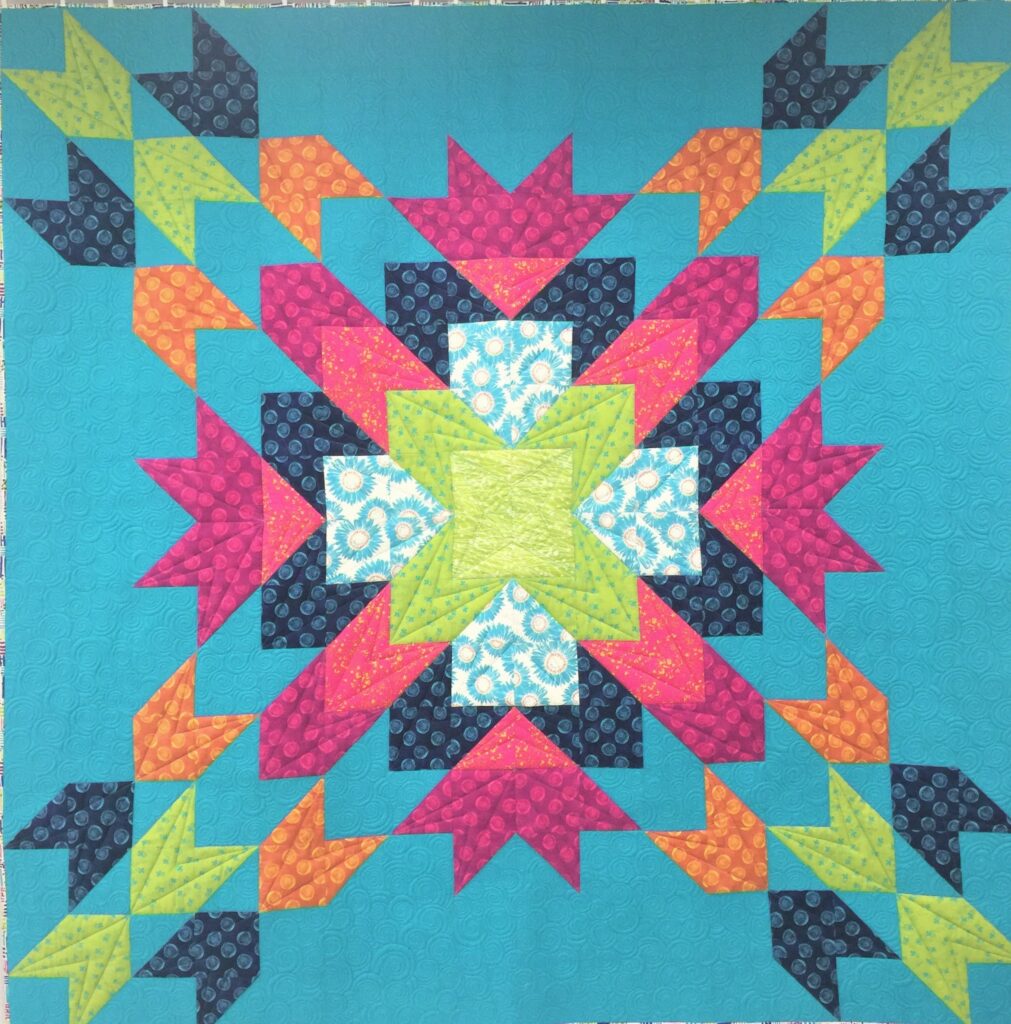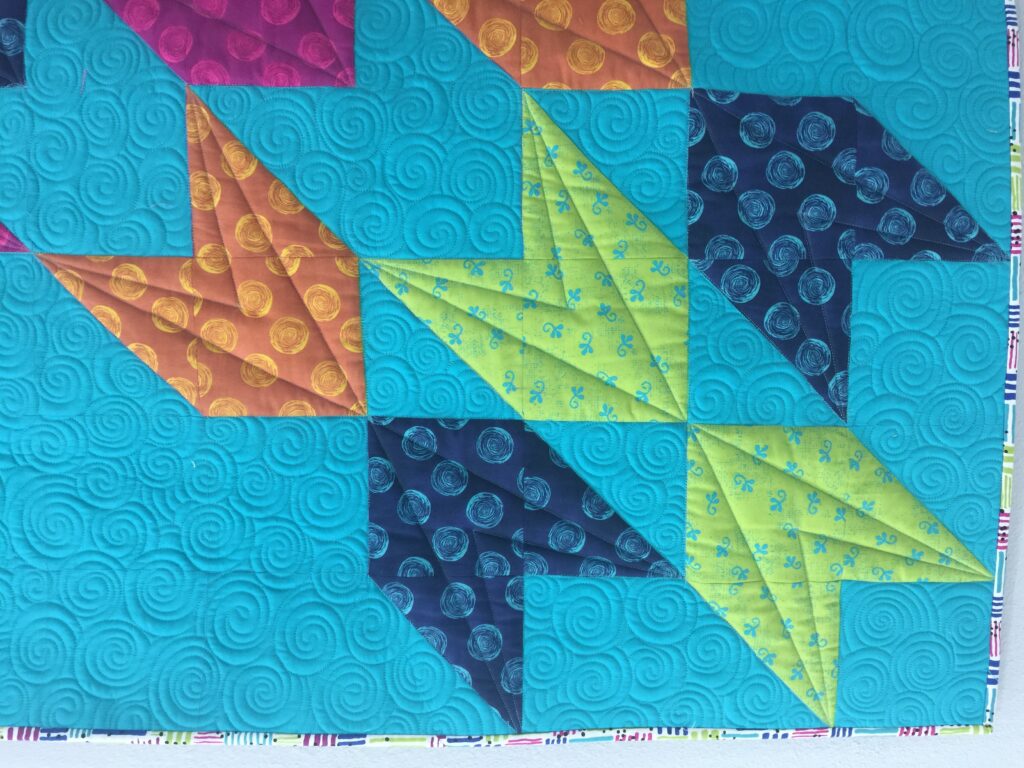 Above is a close up of the stacked swirls. You can see how much texture it adds without taking away from the quilt design. One of my favorites!!!
I hope you'll give this motif a try. Quilting stacked swirls is just a breeze, and I know you'll get in the groove of them in no time! Happy sewing!