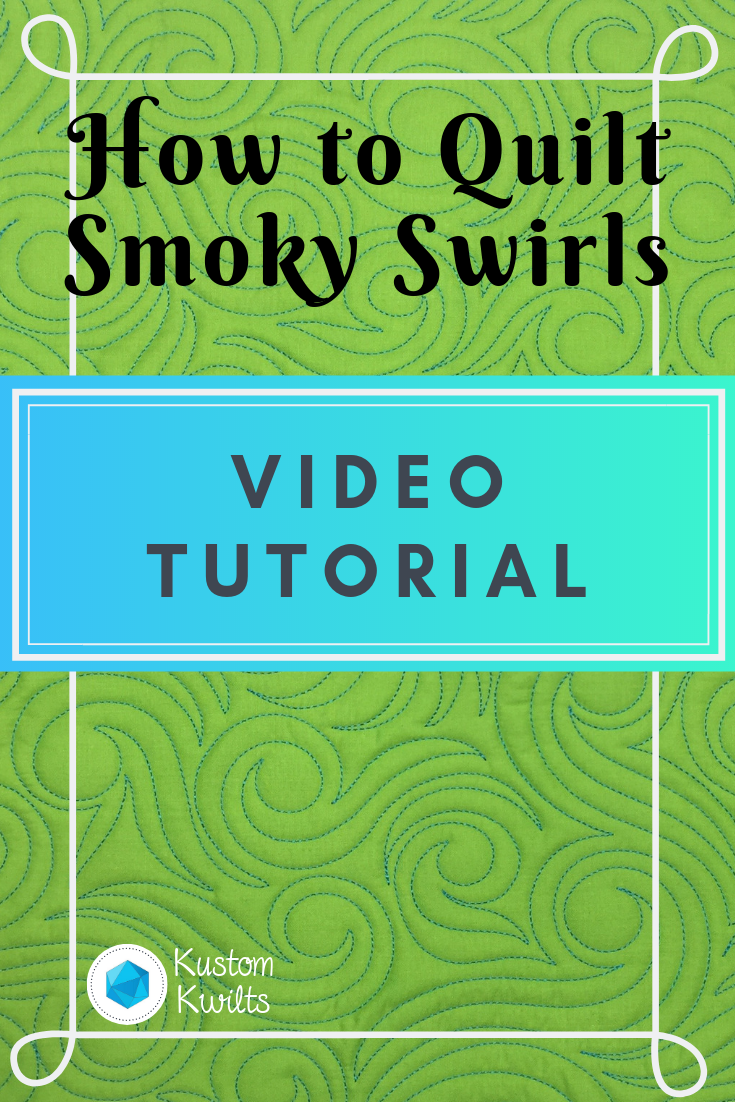 Want to learn how to quilt swirls? Sometimes it's difficult to determine what should go in the negative space of a quilt. I really like using swirls to quilt empty space because it gives texture and movement. It can also double as smoky swirls or wind looking swirls to create a darker look, or mimic the weather.
When I started out quilting on a domestic machine, my stitches didn't look precise or smooth–it took a lot of practice and relaxing to get a consistent look and feel. I've heard a lot of people say that quilting on a longarm and domestic are completely different, but I feel like they're very similar and require a similar skill set. If you're willing to put in the time and practice, you WILL eventually see improvement. I know when I started out, I was easily discouraged at how awesome other quilters' quilting looked and how crummy mine was in comparison. Over time, my quilting started to look a little better each week and I was satisfied with the quality of quilting I was doing. I doodled a lot to practice when I was away from my machine, and that really helped.
Video tutorial – how to quilt swirls
I made up a fun free motion quilting tutorial on how I quilt these swirls. These are hands down my favorite motif to use to look like wind or smoke on the background of a quilt. I recently quilted a quilt for one of my clients that had a Christmas theme with adorable little houses (Hi Debra!!) and used this motif in the background to look like a little snowstorm. It worked out perfectly and gave just the right feeling to the quilt.
I hope you'll take a moment to check out the video tutorial. I've even put in a little time lapse preview at the beginning so you can see how it comes together quickly. I'll walk you through how to quilt these swirls. I always recommend to start out with paper and pencil. Then doodle and draw until your swirls look smooth. Once you draw them enough, you don't really have to think about where you're going to put the next one. Then it makes quilting them a breeze! Pun intended ;).
So go watch the tutorial a few times. Practice drawing your own swirls. And whether you have a domestic or a longarm, you can quilt up some samples. I'd love to see your quilting if you give it a try!!! Feel free to give me a tag on IG @kustomkwilts if you post your progress :). And if you liked this tutorial, check out how to quilt feathers! Happy quilting!