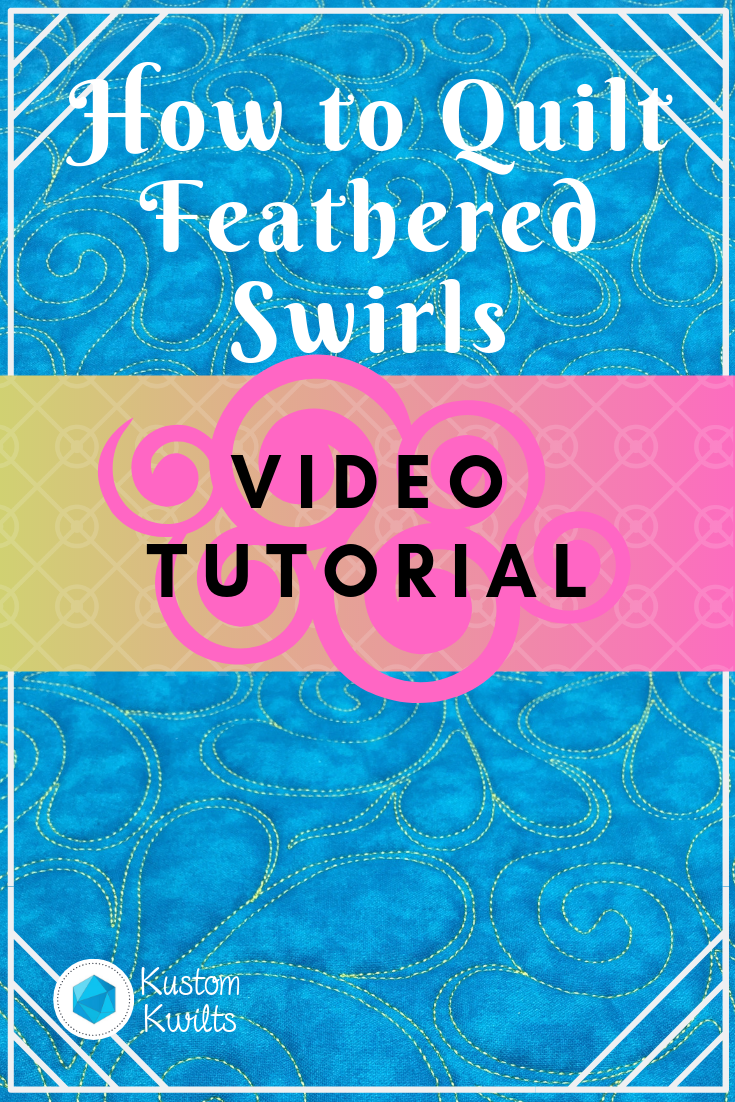 Have you ever wanted to combine a couple of different quilting motifs, but didn't know where to start? In this video tutorial, you'll learn how to use feathers and swirls together to quilt feathered swirls! Learning how to quilt feathered swirls will give you another great tool for your quilting tool box and you'll be able to tackle that negative space in your quilt in no time at all!
Video tutorial – how to quilt feathered swirls
Using feathered swirls in you quilt
Here are some examples of quilts I've used feathered swirls in. I'm showing my successes and not so successes in these, so you can see how these look in different quilts.
Example quilts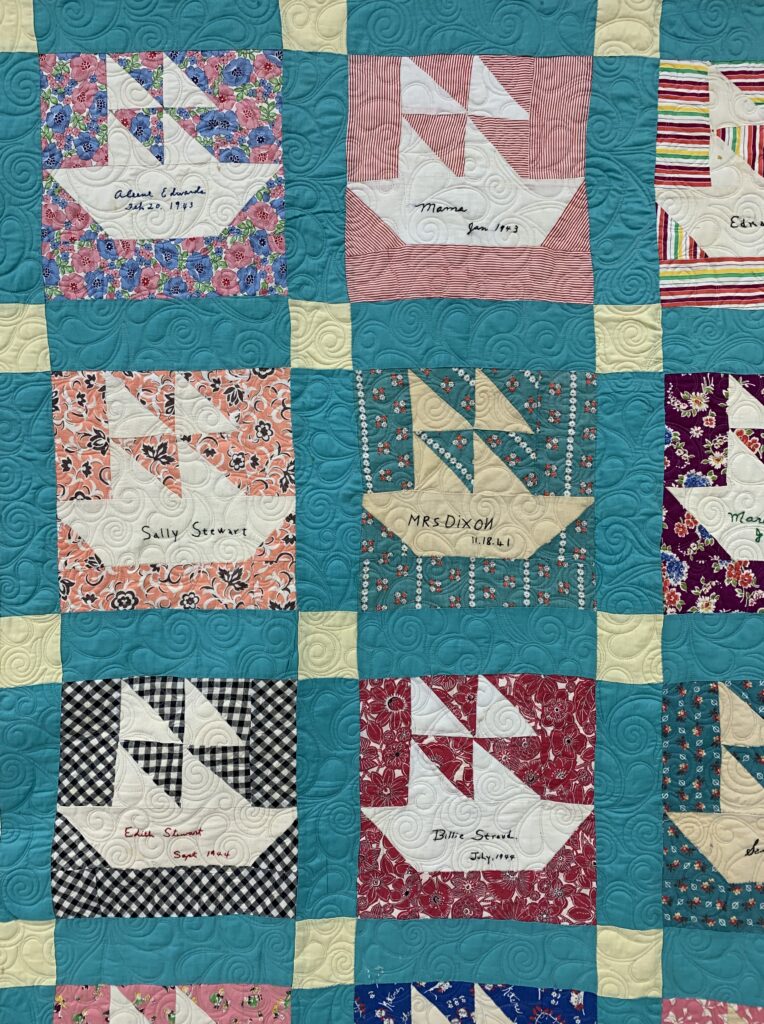 This first quilt is an antique quilt that my lovely friend Amy picked up at an estate sale. It was in relatively good condition for being around 80 years old, and it needed a fairly dense all over. The feathered swirls work really well in this top because you can see the quilting, but you also see the quilt first and foremost.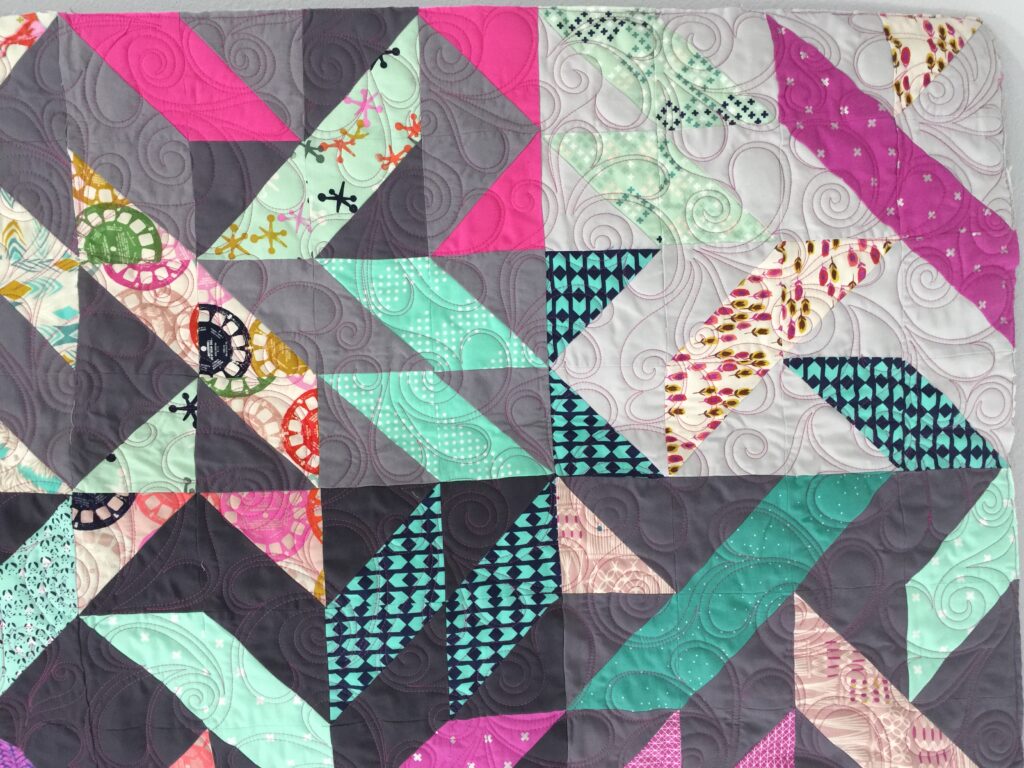 This second quilt is a good example of a pattern that is pretty complex and has lots of prints. If I'd had more time, I would have custom quilted this one and used some straight lines and ruler work. You can see the quilting, but it tends to try to compete a little with the fabric and quilt pattern–and that's not usually the outcome I like to have. Live and learn, right!? Also, I used hot pink thread on this, and a blending thread–maybe a silver would have been a little more subtle.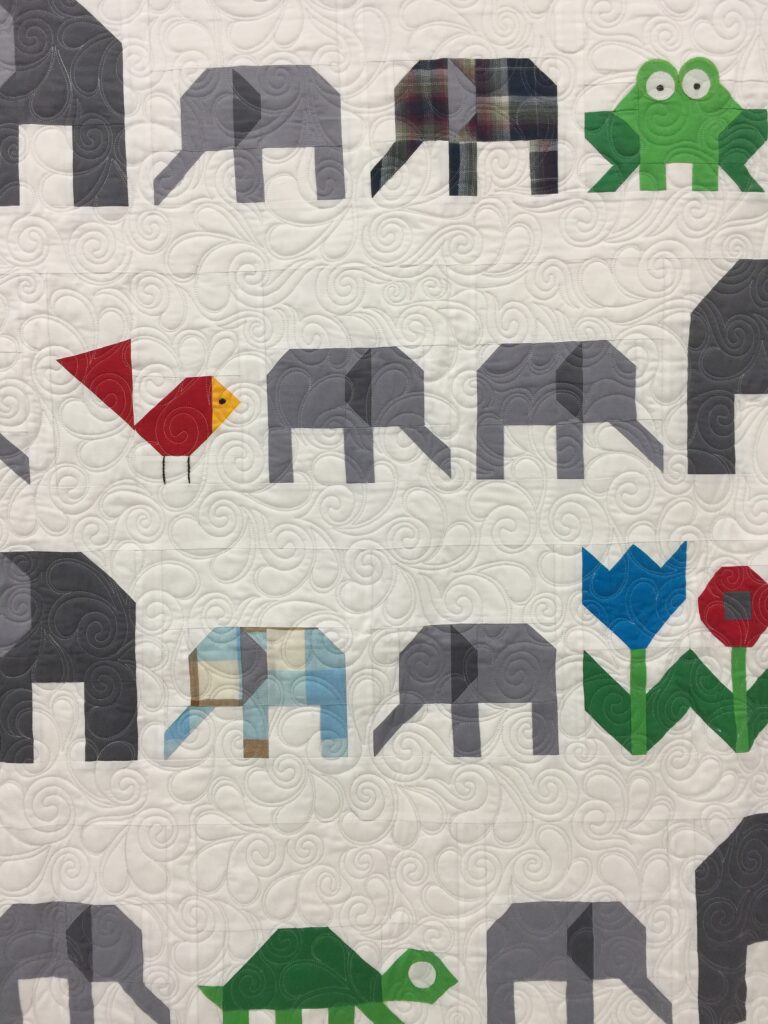 Now this third quilt is the jackpot. The background is a nice light solid, and the quilting motif does a good job of adding texture, but not overdoing it so much that you don't see the piecing work. My sweet friend Loretta pieced this darling elephant quilt as a baby gift. You can also scale up the design and make it larger so the quilts are more luscious and soft.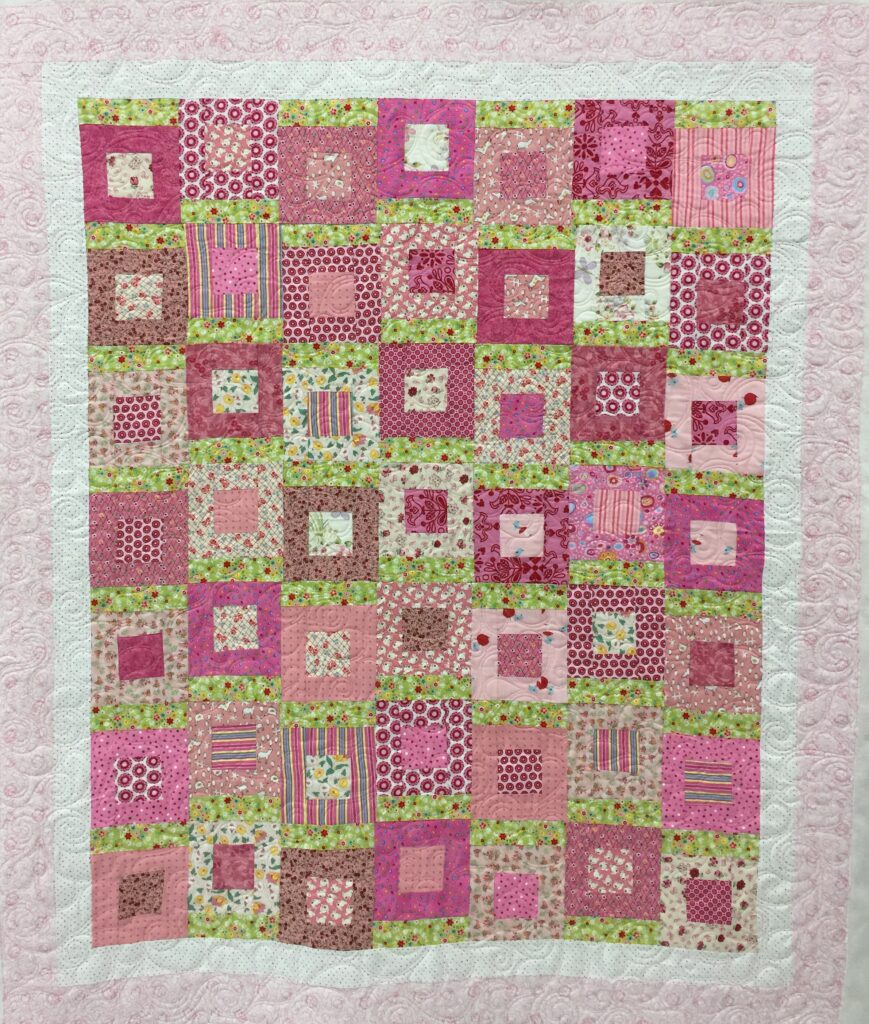 And this fourth example is kind of a mix to me…the pattern is really busy and the fabrics are too. Straight lines would have been superb on this to help the quilt pattern stand out, but the client opted for this motif–which is okay!! She loved the look of it, and it does add a bit of a feminine touch to the quilt. The quilting can't really be seen in the center, but it is seen on the outer borders where the fabric is more low volume.
Putting it into practice
I hope you'll take a look at these quilts I've used feathered swirls on and take them into consideration when deciding to use feathered swirls. Think about the end product and what the complete quilt will look like. It is a really great fill when using solid fabrics, or filling the space in the background of a block. And it's perfect for an easy all over that you want to use to add texture.
Have fun with it and go practice those feathered swirls!
Other free motion quilting tutorials
If you like feathered swirls, take a look at the basic components. I did some video tutorials of feathers and swirls separately that you might be interested in before trying this one out. You can see more videos at my youtube channel. Until next time, happy sewing!!
-Joanna