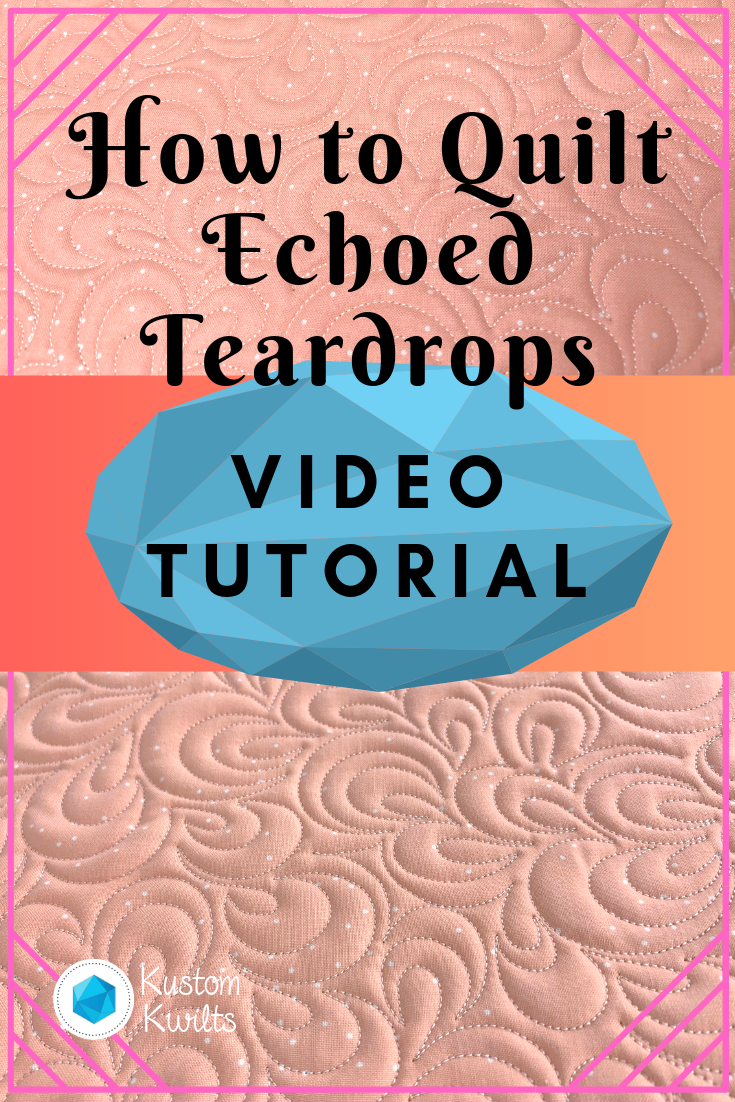 Learning new free motion quilting techniques is an ongoing process when you're a quilter. In this video tutorial, you'll learn a quick and easy fill that doesn't take much practice to master. Unlike quilting circles or swirls, you don't need as steady of a hand to be able to make beautiful tear drop shapes.
Echoed teardrops are quick and easy to quilt. In the video, I take you through the motions by drawing the teardrops out on the fabric first. Then I'll show you how to quilt it up. All this motif is is one teardrop, echoed several times. This motif is easy to quilt and you don't have to struggle with getting out of tight spaces. It's easy to simply echo the teardrop again to get to a different path.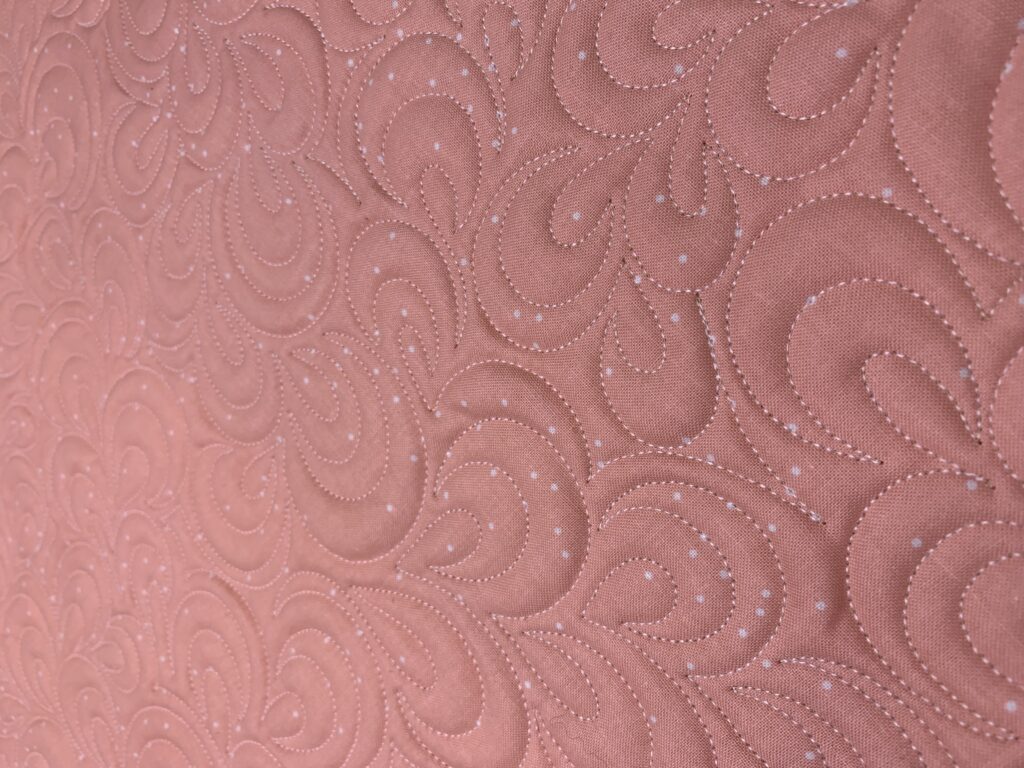 I hope you'll check out this tutorial and try it yourself. Even though this was quilted on a longarm, it's a breeze to quilt echoed teardrops on a domestic machine as well. If you're quilting with a domestic machine, try to keep your stitches roughly the same size by moving the fabric at a consistent pace. This might take a little practice to master, but the motif will look fantastic regardless.
Youtube channel – free motion quilting
If you enjoyed this video, you can check out some of the other tutorials at my YouTube channel. And a couple of my favorite tutorials can be found here: How to quilt feathered swirls and How to quilt stacked swirls.
Free motion quilting is so much fun, and it's really important that you try new techniques to keep your quilting skills sharp! I like to start my day by quilting up some practice quilting for 10-15 minutes. It helps me figure out new motifs and create new fills that I might not have tried, otherwise. Keep those quilting muscles strong and practice a little ecery day–even if it's just doodling!
Happy sewing! -Joanna