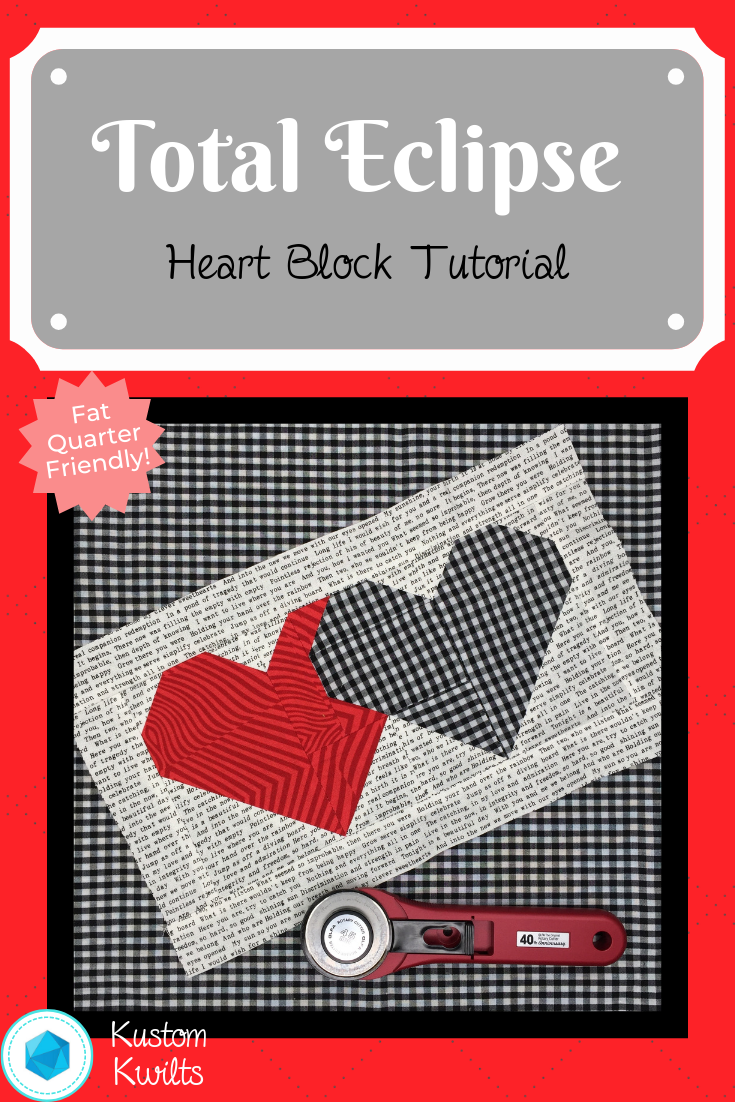 Once upon a time, I was falling in love…
I've been working so hard on this heart block for you! This pair of hearts is so dear to me because it reminds me of one of my favorite songs (that was released my birth year–how's that for coincidence?), and I swear, I've been singing it all week while I've been sewing these 😉 This is a great block to make for your love or your BFF, and you can pick the fabrics to fit each person to make it extra special!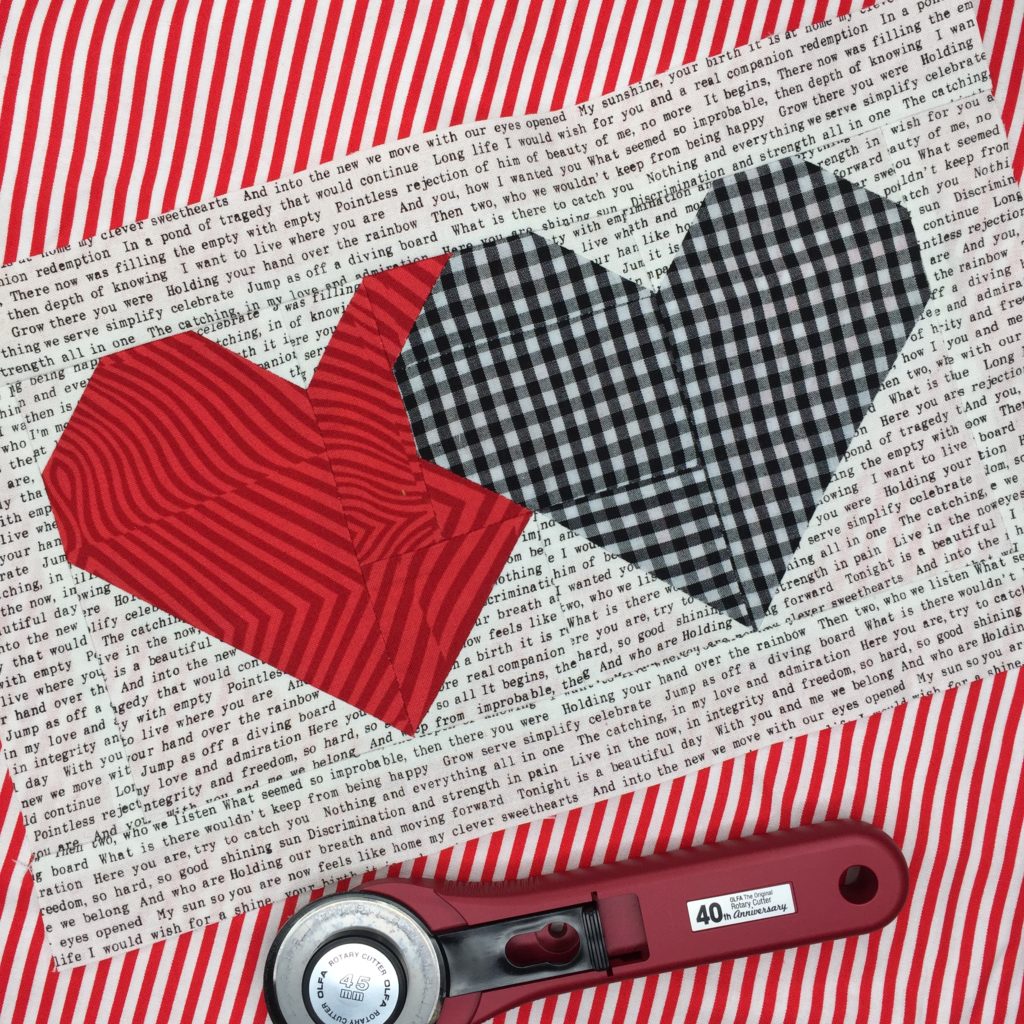 You can get your pattern download HERE, and I hope you'll share your finished block on Instagram using #totaleclipseheartblock . These cute blocks come in three sizes: 5″ x 10″, 7″ x 12″ and 12″ x 12″ for you to customize and make into whatever your heart desires.
If you want a sweet little discount, you can head over to subscribe to my newsletter to grab this one for free! You'll get a welcome e-mail with your coupon code in it and you can start sewing asap.
Need a little inspiration?
I had so much fun making this block, and I hope you love making it too! I used my new 40th Anniversary Ruby Rotary Cutter from OLFA to cut all my pieces out, and I felt SO fancy 🙂