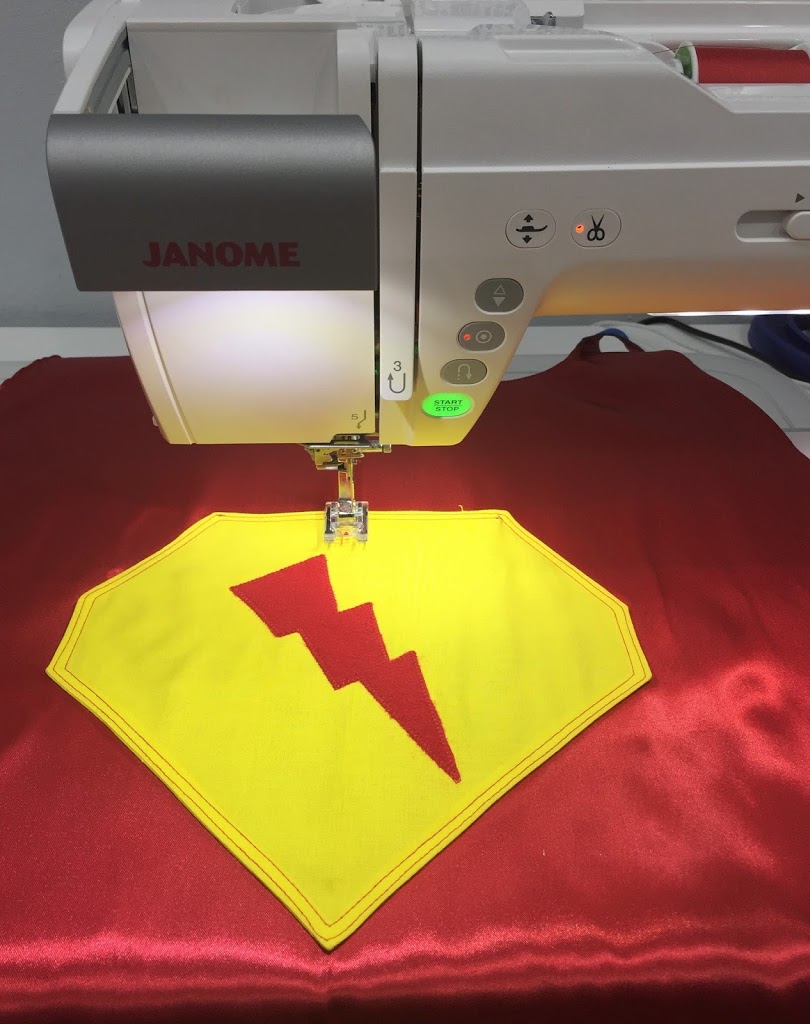 If you're on the hunt for a sweet project to keep your little super hero busy this summer, pick up some satin and felt and sew up this easy superhero cape and mask.  I used the Janome MC9400 to put this project together, and you can find the full tutorial HERE.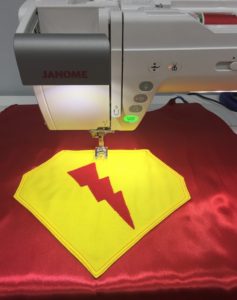 This isn't a difficult project, and you can practice some basic applique skills to put a great finishing touch on it.  Personalize this project with your kiddo's favorite colors to really make this project pop!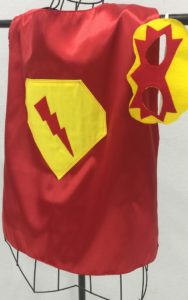 This tutorial was made for approximately 3T-5T.  The mask will fit larger children as well.
My best friend allowed me to have her precious little girl model this for me, and you can tell she's ready to take on the world 🙂  Happy sewing!