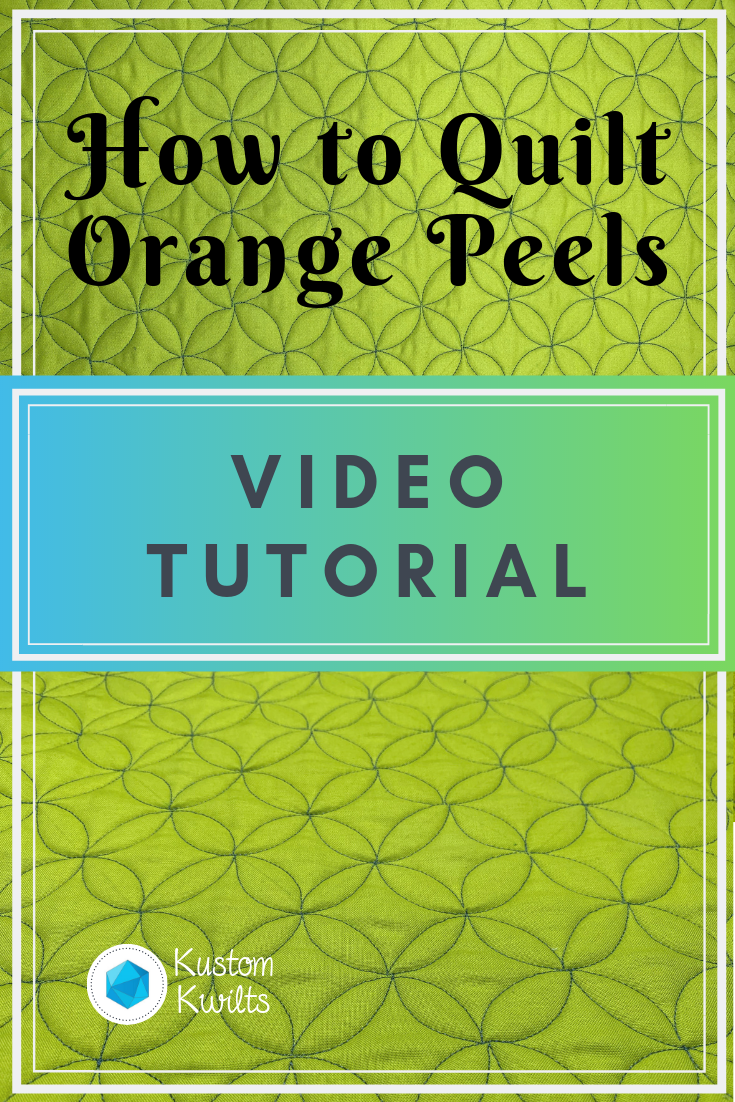 Have you ever seen a really cool geometric quilting design? Then you look at it and immediately think it's too complicated to quilt yourself? With orange peels, that's just not true! If you'd like to learn how to quilt orange peels, I've got a tutorial that breaks the design down into smaller pieces. All you need to start is a ruler (not a longarm quilting ruler–any ruler will do), marking tool, and your sewing machine and fabric.
Begin by marking out a grid of your choice. For this video tutorial, I marked out a 1.5″ square grid. You should also decide if you want a vertical x horizontal grid, or if you'd like to mark it on point (as I did in the video). After you mark your grid, mark a few of the curved pieces that are going to go in and around the grid you drew as a visual guide before you start quilting.
Now that you've marked a few visual guides, you're ready to get started. Quilt a few half circles as the video shows on the outer edge of the quilt. It's easier for me to quilt half of the circle, and then go back down the line to quilt the remainder. But do what works for you, and find what you like best! Learning how to quilt orange peels is really just quilting several circles that interlock. Don't make it more complicated than it is. And know this: The more you quilt that circular motion, the easier it will get. The orange peel shape might not come naturally at first, but the more you do it, the better it will look.
Video tutorial
How can I use orange peels?
I love using Orange peel designs if I have a large background on a quilt to work with. Also, the orange peel design looks fantastic if you're quilting up a panel to be used for a bag. I did a modified orange peel design when I made myself some new cosmetic bags for travelling. It really takes the travel bag up a notch, especially if you imagine it without the quilting and just solid green fabric. You can see the full blog post I did here.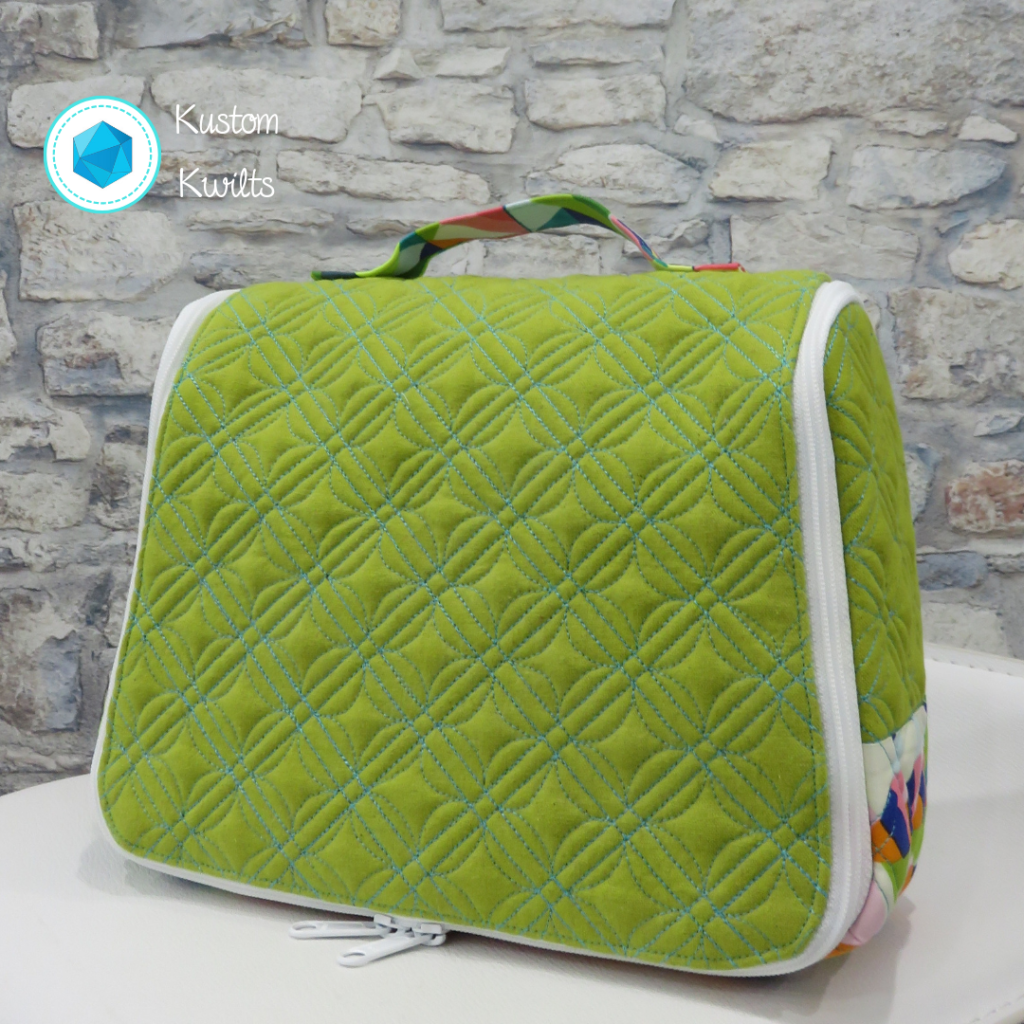 Orange peels look great as a motif that you want to be seen. If you've got a lot of negative space, it can really add a lot of punch to the overall look! Even if you don't have your machine handy, this is a great design to practice with graph paper. Grab a few sheets and take them with you for moments of free time and you'll be good to go!