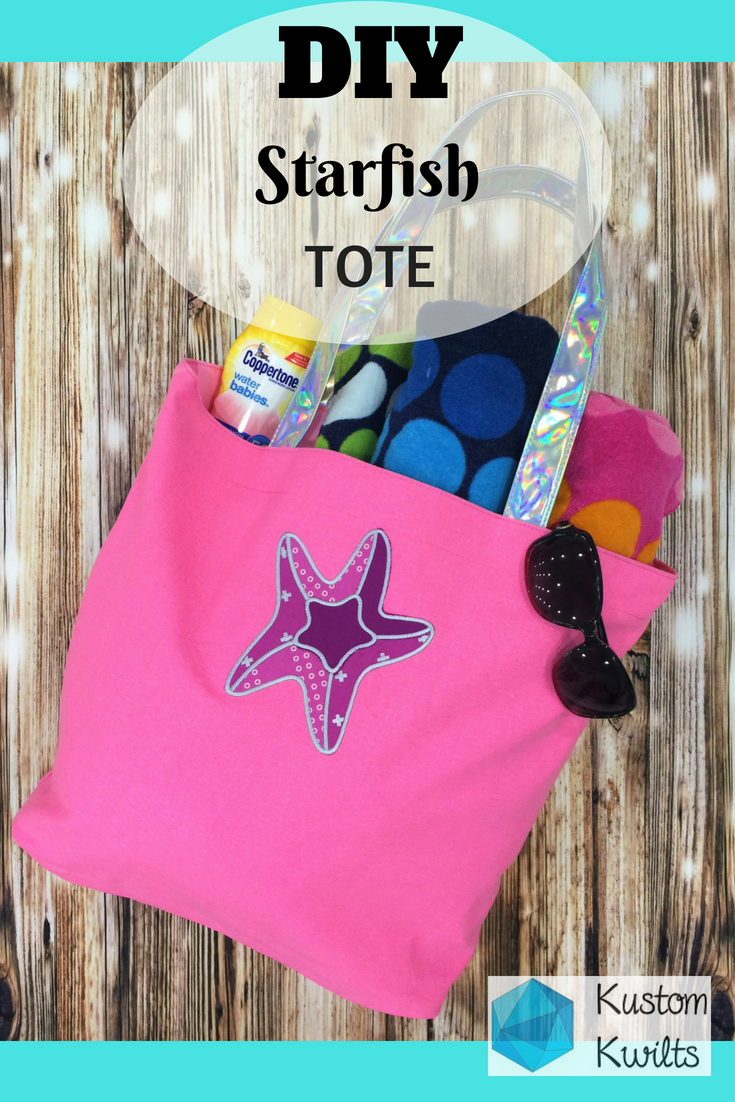 Are you looking for some cute and quick Summer sewing projects?  Then you've got to hop over to the 2018 Summer Sewing Camp with Janome!  The first three weeks of projects are already available, and there's even a cut file for a camp t-shirt.  It's all the fun and creativity of summer camp without the hefty price tag, so you really can't go wrong :).  Every Monday, through July 30, a new sewing project will be released that can be finished in a couple of hours with minimal supplies.  You have to check out the DIY Starfish Tote tutorial!
My contribution was Week 3– A DIY starfish tote bag with the option to use an embroidery design (if you have an embroidery machine) and an option to applique the star with a regular sewing machine.  If you want a really quick finish, you can purchase a ready-made tote bag or follow my simple instructions to make your own!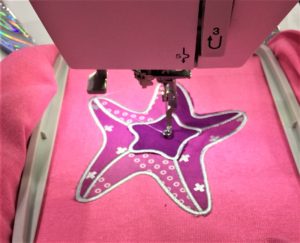 I used an embroidery/applique design from the Janome Embroidery website and it was so quick and easy to do, I was literally done in 30 minutes with the applique!  I hope you enjoy this quick and easy FREE tutorial–you can download it from the Janome site linked above, or you can download the DIY Starfish Tote here as well 🙂
This is a great project to do with your kids to combat boredom and then load the bag up with some beach towels, sunscreen, and snacks and head over to your local watering hole.  Or if you really want to score some points, gather up some of your kids' friends and really create the camp feeling!  If you participate in any of the projects, be sure to share what you make with the #janomecamp18 to be entered in the giveaway drawing that will end on August 13, 2018.  They're giving away a sewing machine AND some other awesome sewing related items, so you'll definitely want to get in on this!
Happy sewing friends!