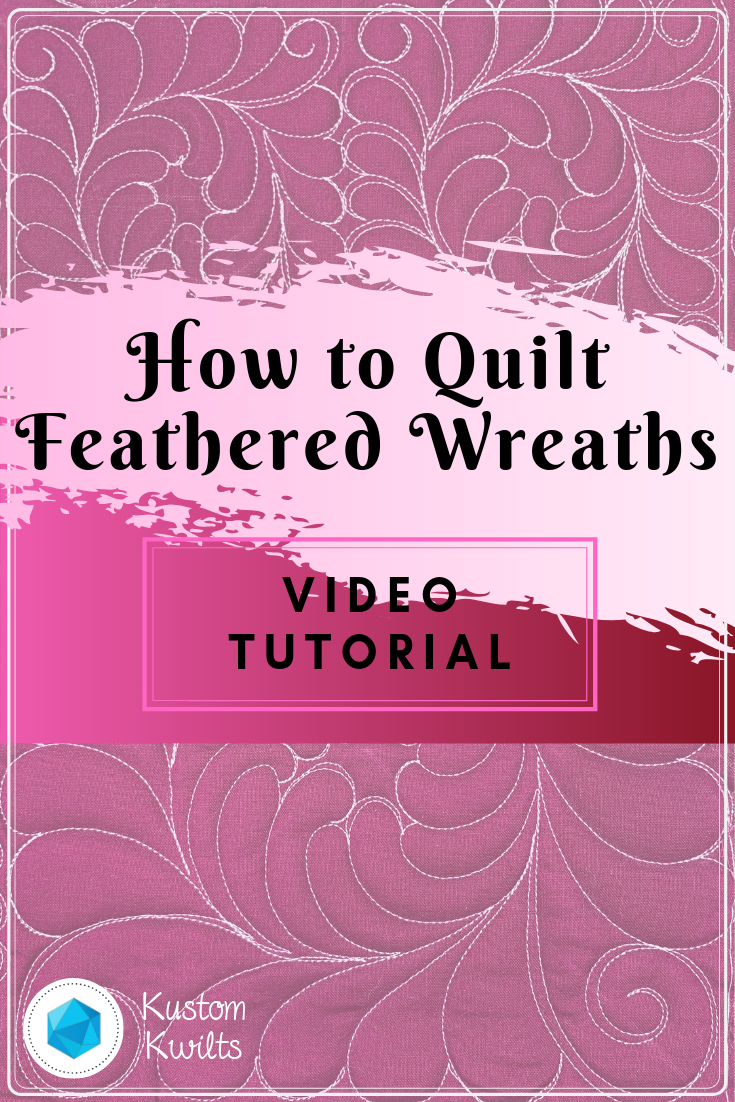 Let's talk about quilting feathered wreaths! Feathers are so much fun to quilt, and it's nice to know when and how to use them. If you're new to quilting feathers, you can see a basic tutorial on feathers below, or see the blog post:
Now that you've got the hang of basic feathers, let's talk about quilting them in a circle. There are a few things you'll need to think about before you get started:
Preparation steps for quilting a feathered wreath
First, measure the area you'll be quilting. In the video tutorial, for the large feathered wreath, I had an 8″ square.
Find the center of the area you'll be quilting.
Next, determine what size circle you'll need for the center of the area. For my 8″ square, I used a circle with approximately a 4″ diameter. I like this size and typically use a circle diameter about half the size I'm quilting.
Use a marking tool (I like white chalk) to trace the circle onto the center of the area to be quilted.
If you'd like, you can pencil in some of the feathers prior to quilting. I like to clearly mark my outer boundaries (if there isn't an existing fabric boundary) so my feathers don't exceed the space I'm quilting.
Now quilt the feathers on the outside of the circle first, having the plumes go out and away from the circle.
Quilt the feathers on the inside of the circle. That's it! This might seem like a difficult motif to tackle, but when it's broken down into smaller steps, it goes a little easier.
If you liked those tutorials, I've got several more ruler work and free motion quilting tutorials at my YouTube Channel. Feel free to take a peek or subscribe!
Using the motif on quilts
Some of my favorite things to consider when I'm quilting feathered wreaths are thread color, size, and how much I want them to POP! I like to use a coordinating or blending thread to quilt these into the background–and one of my favorite examples is a quilt I quilted for one of my clients Debra B. Debra pieced this gorgeous Beholden Quilt by Corey Yoder and let me pick the quilting (Debra's awesome like that!). I quilted a grid in the background and centers of the blocks. Then on each "wreath" shape of the quilt, I quilted feathered wreaths in coordinating threads. I love how it turned out. It really makes Debra's piecing and the fantastic pattern of the quilt stand out. You can see the quilting, but it doesn't overpower the design.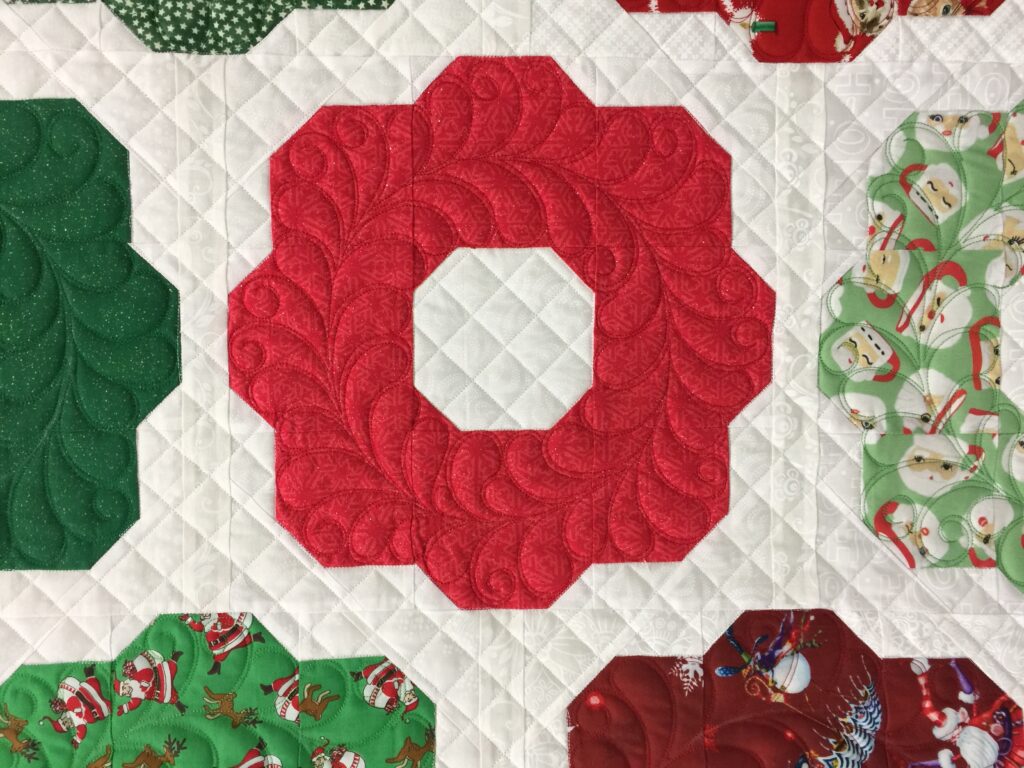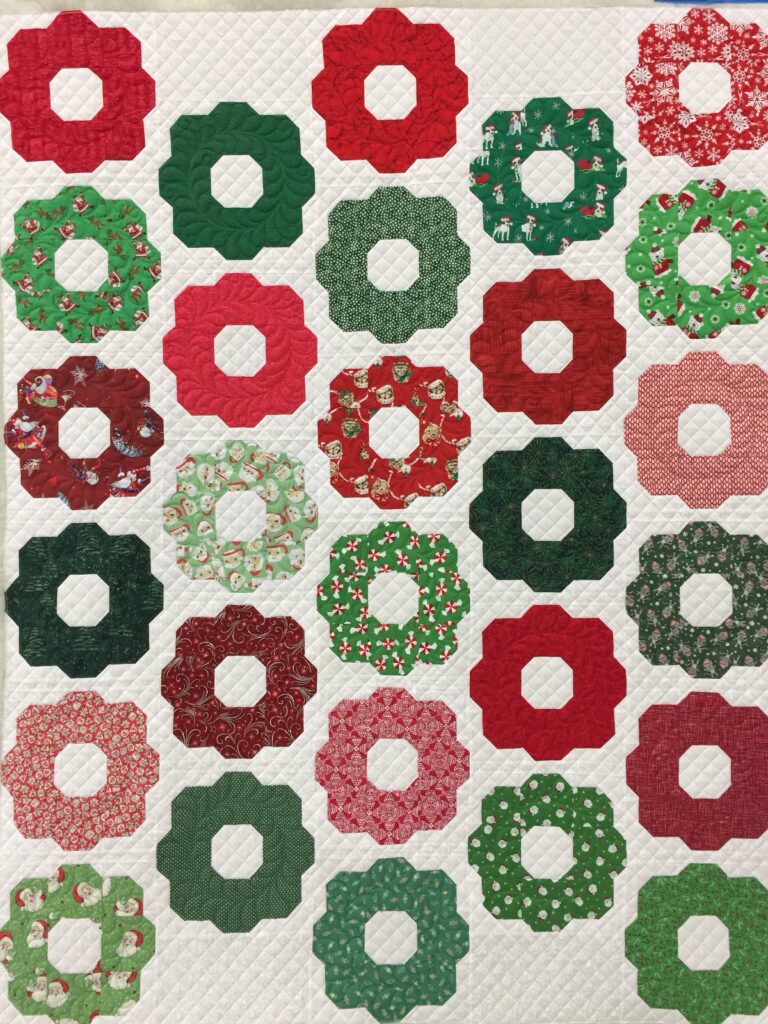 I hope you'll give this motif a try–It's so much fun to use and creates great texture and movement in the quilts. Happy Quilting!
-Joanna