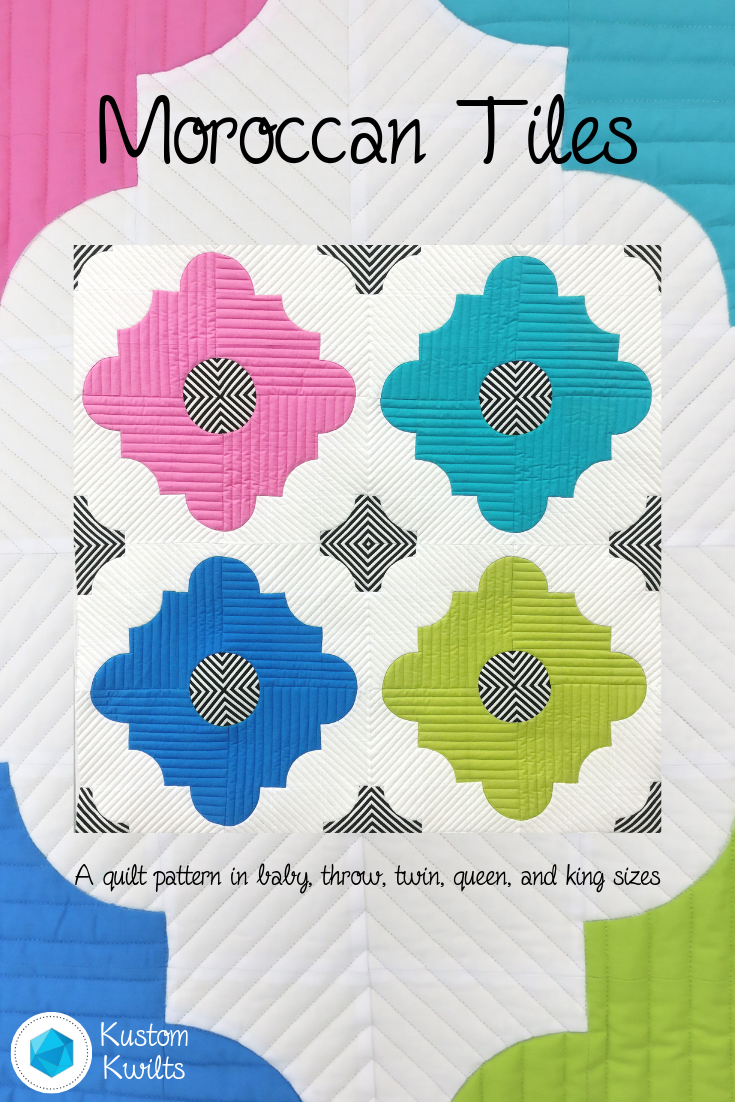 You guys! Today is the day for the Moroccan Tiles Quilt Pattern release!!! I don't know if I've ever been as excited about a quilt pattern as I am about this one. I'm hoping to have all the beds in our house decked out with this quilt be the end of the year!
The Moroccan Tiles PDF Quilt Pattern includes these features:
Clear instructions and fabric requirements for baby, throw, twin, queen, and king quilt sizes
Coloring page to help plan your quilt
Step-by-step instructions with pictures to guide you through
Instructional videos for piecing curves and using the templates
Instructions and diagrams for piecing quilt backs for all sizes
Pattern includes printable templates for easy cutting
The option to purchase acrylic templates separately
I designed this quilt when I was pregnant with our little girl, Gemma. It's been a labor of love for me and I can't even tell you how many colorways I went through. Sometimes I dream that there are 40 hours in a day so I could make each and every one (hey, I can dream, right?).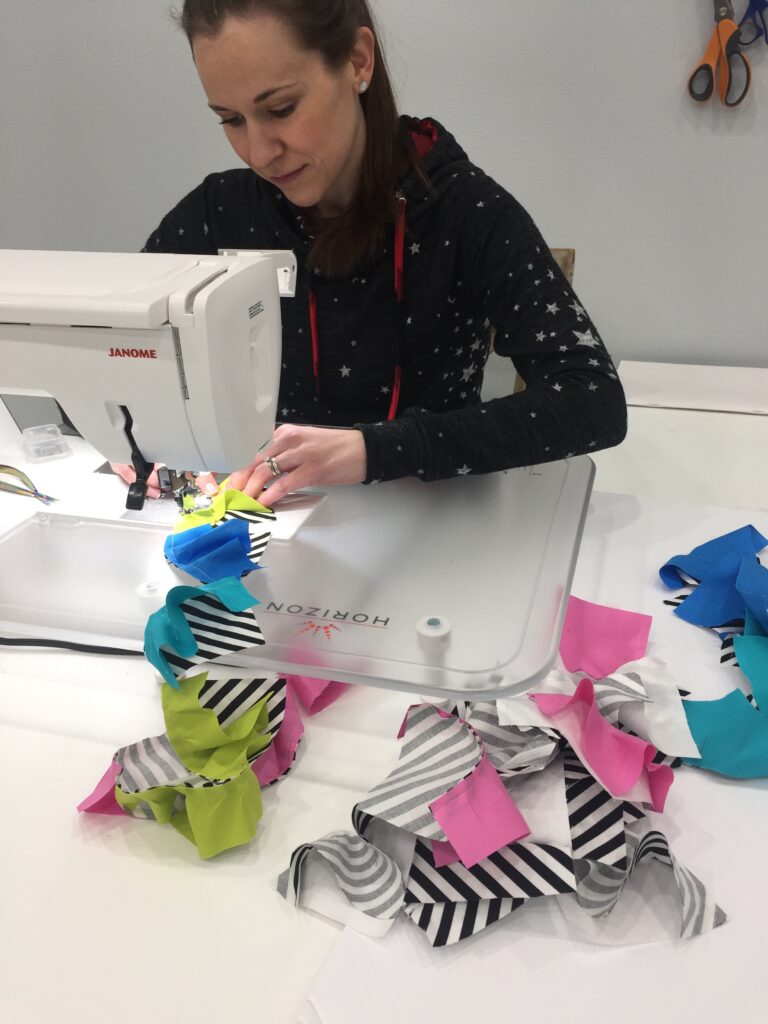 Moroccan Tiles is a modern quilt using straight lines and curves to create a tile-work quilt with a big impact. I love how much the quilt changes when you alter the colors, or fussy cut some stripes to play with the pattern. This pattern is for confident beginners to intermediate sewists, due to the curves in the quilt. Okay, I know I might have sent you running for the hills when I threw in that word "curves", but I hope you won't let that scare you away from making your own Moroccan Tiles! I've made several videos to go with this pattern to help you on your curve-sewing journey (the link to each video is in the pattern). You can take a peek HERE. There are 5 different videos to offer any extra assistance you might need if you're a beginner (you can still watch them if you're not a beginner 😉
Video previews
Since there are curves in this quilt, the pattern includes paper templates you can print with it. If that isn't your jam, you can purchase acrylic templates for the quilt here (they'll ship mid-March). If you've never used acrylic templates before, I've got a video to show you how:
And if you plan on fussy cutting your fabrics for your quilt, it will be easier to do so with the Acrylic Templates. The templates are transparent, so you can easily see where you're cutting the print you want to stand out. The stripes on the Moroccan Tiles quilt pictured above were fussy cut (fussy cut means to cut the fabric with intention, being mindful of the orientation of the print). I can help with fussy cutting if you've never done that before–in this video:
And then I've got a couple of other videos to help you with the basics of sewing curves. If you click on the first video in this post, it will link to the entire playlist and show you all 5 videos that accompany this pattern. I think you'll find them very helpful, and if you still have questions, you can always ask!
I've made up a couple of different colorways that I really love, and if you need some extra inspiration, you can check them out:
The Moroccan Tiles quilt pattern and acrylic templates (along with all other quilt patterns in my shop) will be on sale from February 28, 2019 through March 7, 2019, and the acrylic templates will ship mid-March. I can't wait to see your Moroccan Tiles quilt, and I hope you'll share with me via email or using the hashtag #moroccantilesquilt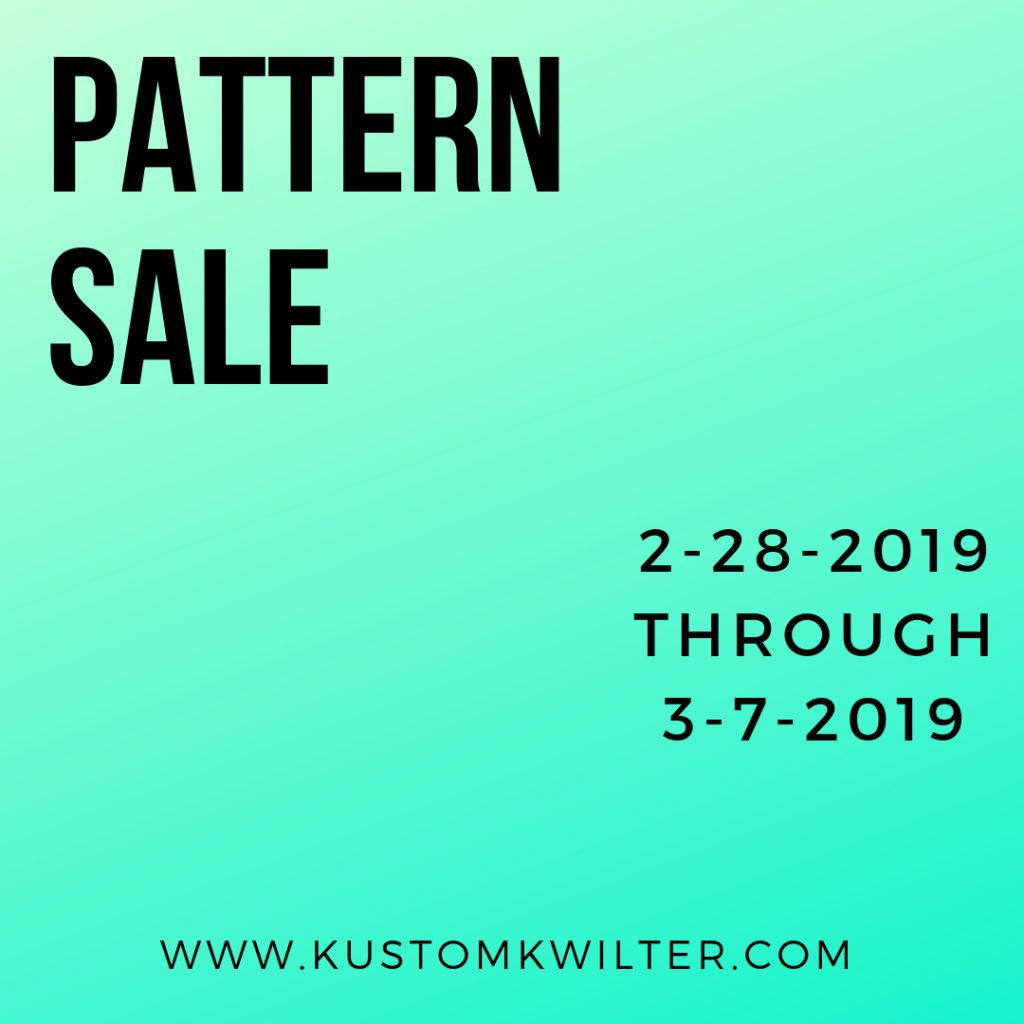 Happy sewing, friends!!!