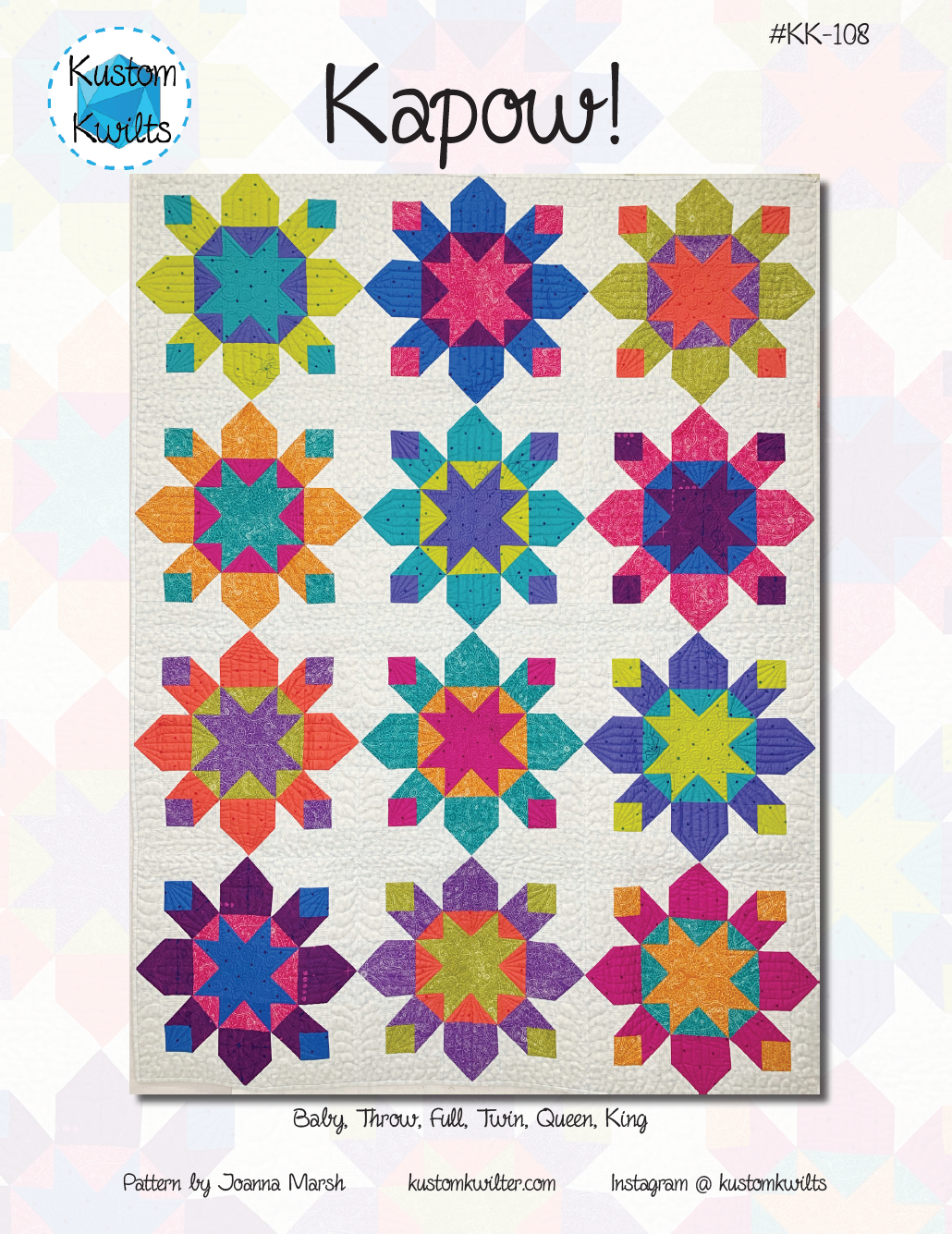 Today is the Kapow! quilt pattern Release Day! And since we're coming in hot to Labor Day Weekend, let's celebrate with a sale! You can get the Kapow! quilt pattern on sale through 9/7/2020 aaaaaand use the code LABORDAY for 20% off everything else in my shop. Also, there are some sweet free patterns in there too, if you haven't checked them out!
I always love star patterns so much and I wanted something that gave a feeling of an explosion from the center of the star, like fireworks. The PDF and print copies are here for you to make your own stunning Kapow! quilt. I've made sure this pattern is jam packed full of all the resources you might need or want, including:
Kapow! Quilt Pattern Features
Fat Quarter Friendly – includes cutting diagrams
SIX sizes, including:

Baby
Throw
Full
Twin
Queen
King

Easy to read color-coded charts and diagrams
Cutting checklist (cheat sheet)
Clearly written instructions
Backing prep diagrams for each size
Coloring/planning sheet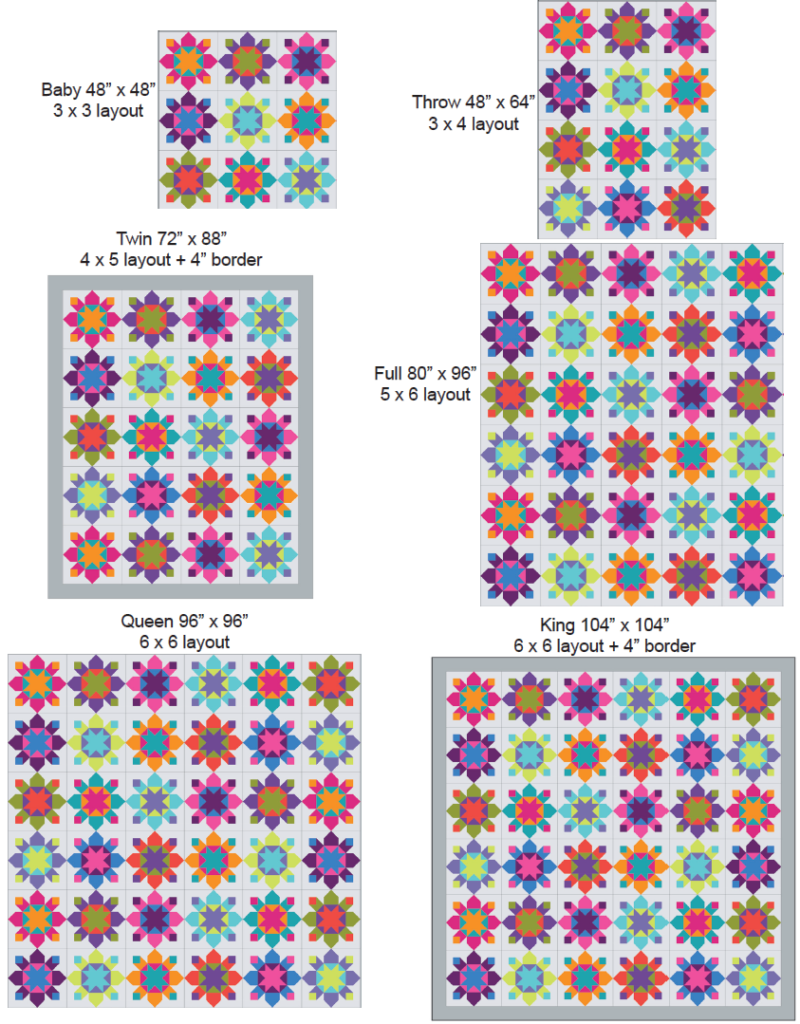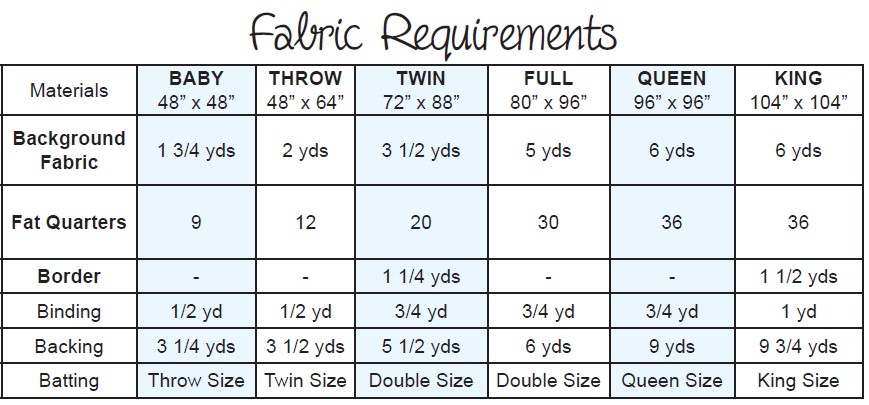 Some of my favorite versions of this quilt come from using darker backgrounds and BRIGHT fat quarters to create some great eye candy. I love how my first version using Alison Glass fabrics came out with a light background too. My top suggestion for making an amazing Kapow! quilt is to use fat quarters that have good contrast. There are three different fat quarter fabrics used in the main part of the block, and as long as you select fabrics for each block that don't blend together, you'll get a fantastic block!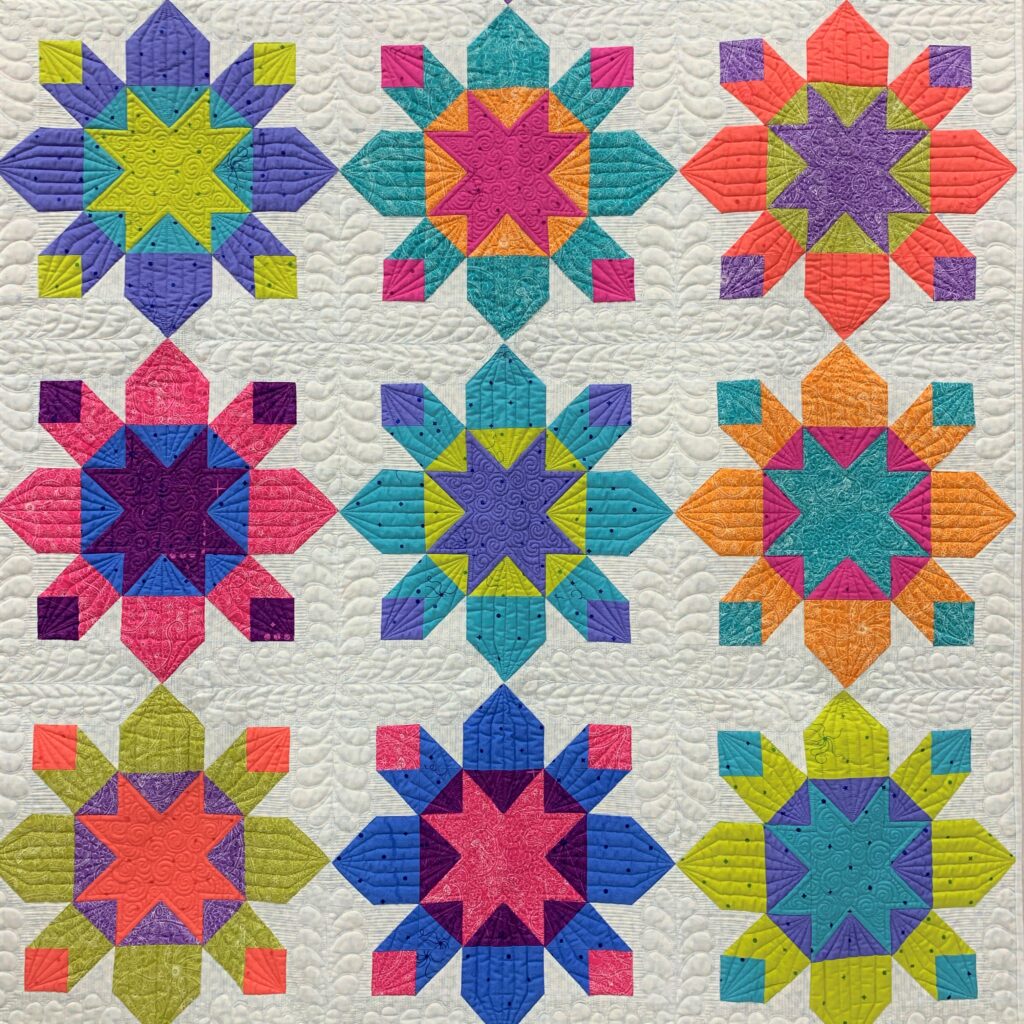 Custom quilting is my go to and I quilted the Kapow! quilt above using monofilament thread–some rulerwork and feathers really make this one pop! And I'm a die hard Tula Pink lover…so of course I had to cut up my coveted De La Luna fabric backed with some delicious Shannon Luxe Cuddle in Belize. I used Leslie Tucker Jenison's Urban Garden fabric for the dark background. The colors and themes in this fabric line are just out of this world, and I rarely can bring myself to take a rotary cutter to it! I bound the quilt in some of my favorite Kaffe Fassett.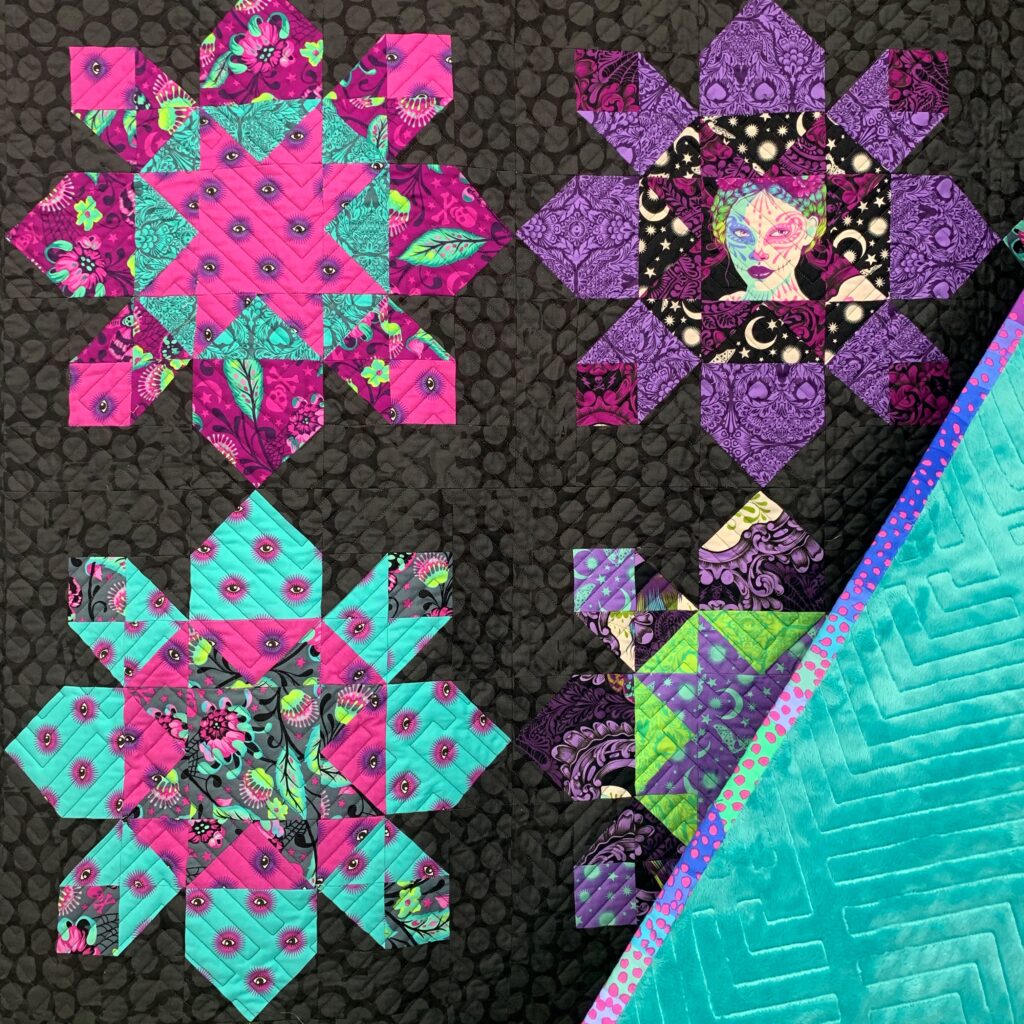 Tester Gallery
Finally, what you've been waiting for! Some inspiration for your own Kapow! quilt. These fantastic testers put their own spin on Kapow! and they are all extraordinary. What version will you make? Solids, modern prints, traditional Americana?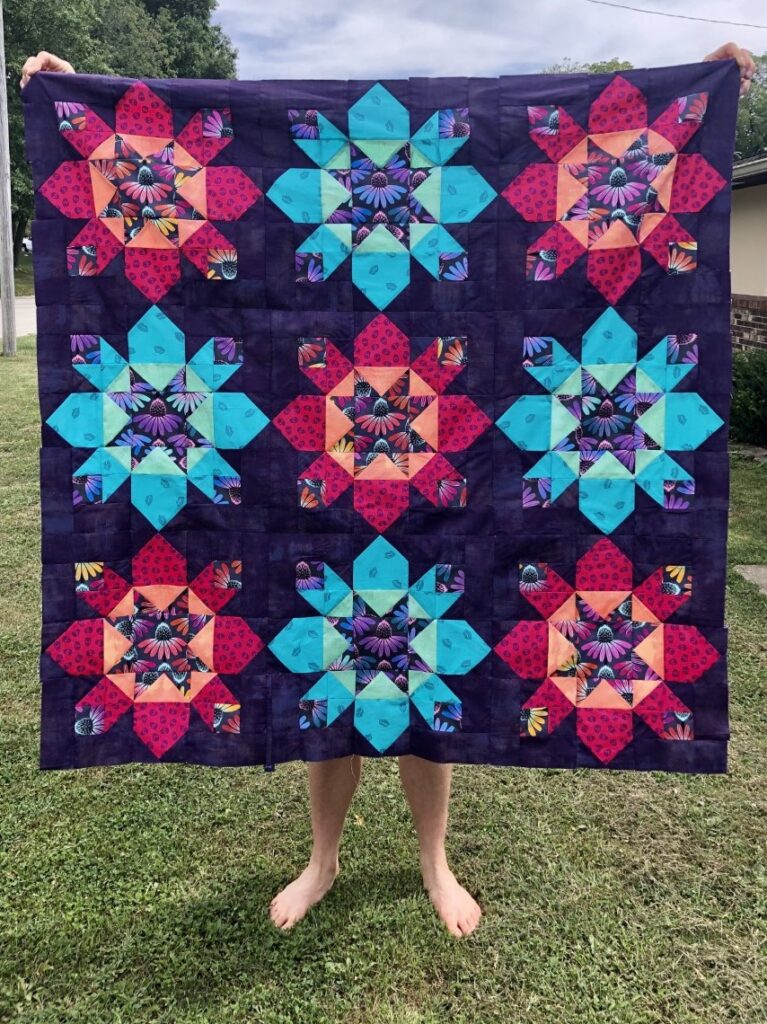 Share your makes with me using the #kapowquilt hashtag on Insta or shoot me an email so I can ooooh and ahhhhh with you! Happy sewing, quilty friends!
-Joanna