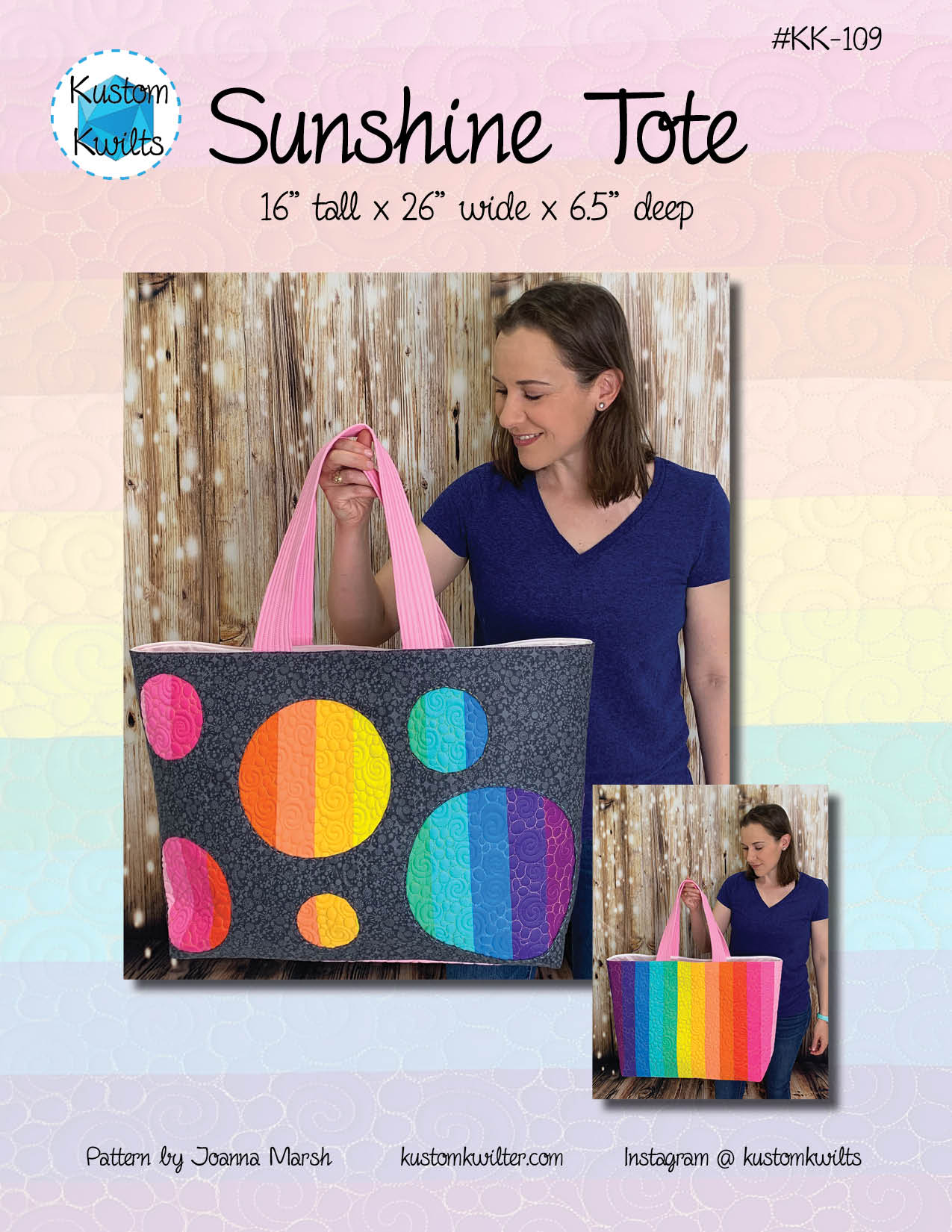 I'm so thrilled to share my OLFA Creator project with you today! The Sunshine Tote PDF Pattern is here! I'm a sucker for oversized tote bags and I love creating details that will really make a tote POP. So I've gathered together some of my favorite OLFA tools to put together the Sunshine Tote. I used the OLFA Circle Rotary Cutter to cut out the circles on by tote. It makes for some really cool reverse applique. This was such a great project that lifted my spirits during sewcial distancing.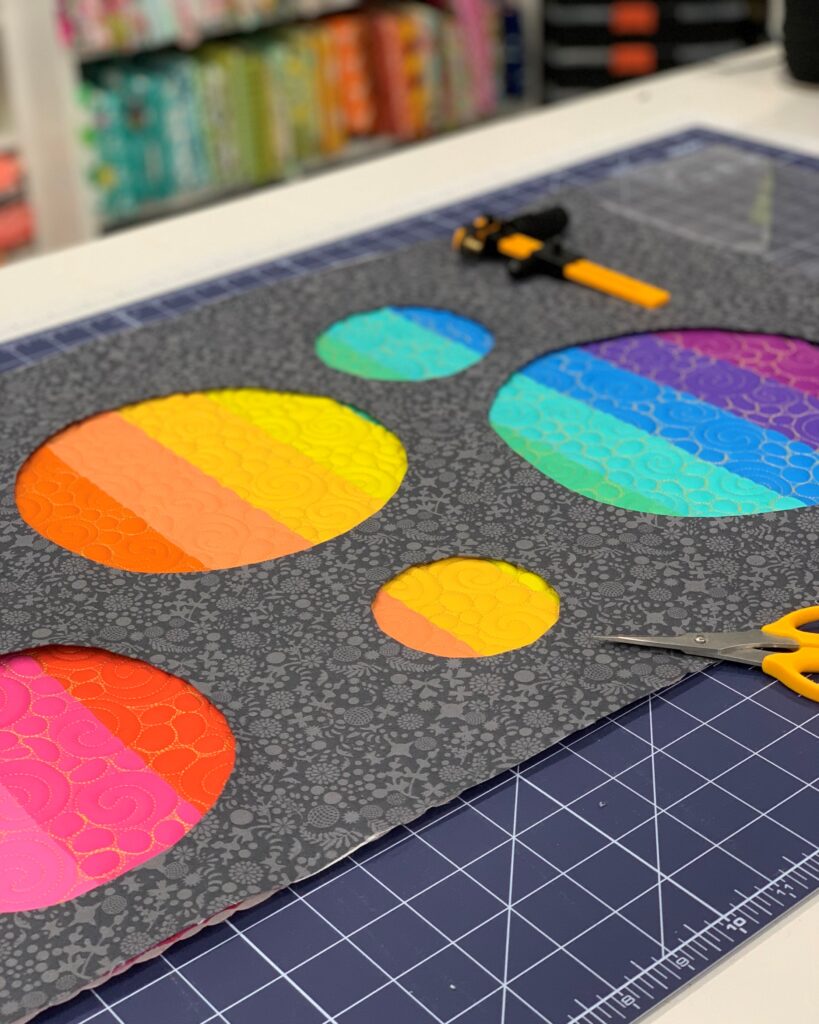 After I pieced my rainbow panels, I just had to throw it on my longarm to add a little quilty goodness. I quilted up some pebbles and swirls to add texture in gold thread.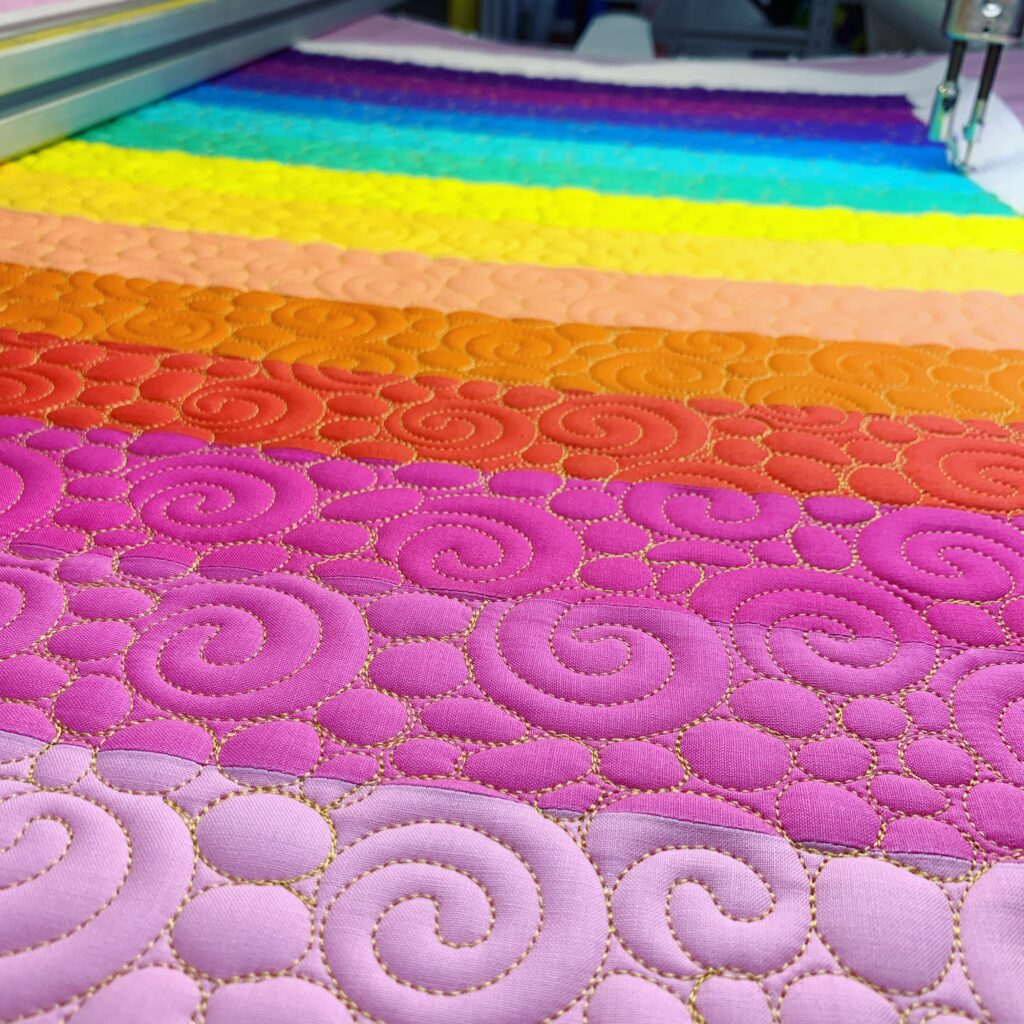 As an OLFA Creator, there are so many amazing tools that can be used in the design process. I really love the OLFA Circle Rotary Cutter. It allows you to cut perfect circles of various sizes without having to keep a ton of circle templates around (and then losing those templates, and then not having quite the right size, etc., etc.). I had never used this tool before this year, but it's so handy to have.
I love using my Sunshine tote to haul around books for my daughter Gemma. It's a great bag to take to the library to load up allllll the books. Another cool aspect to this bag, is if you feel inclined, you can leave off the reverse applique. The rainbow panel alone is eye catching and so happy!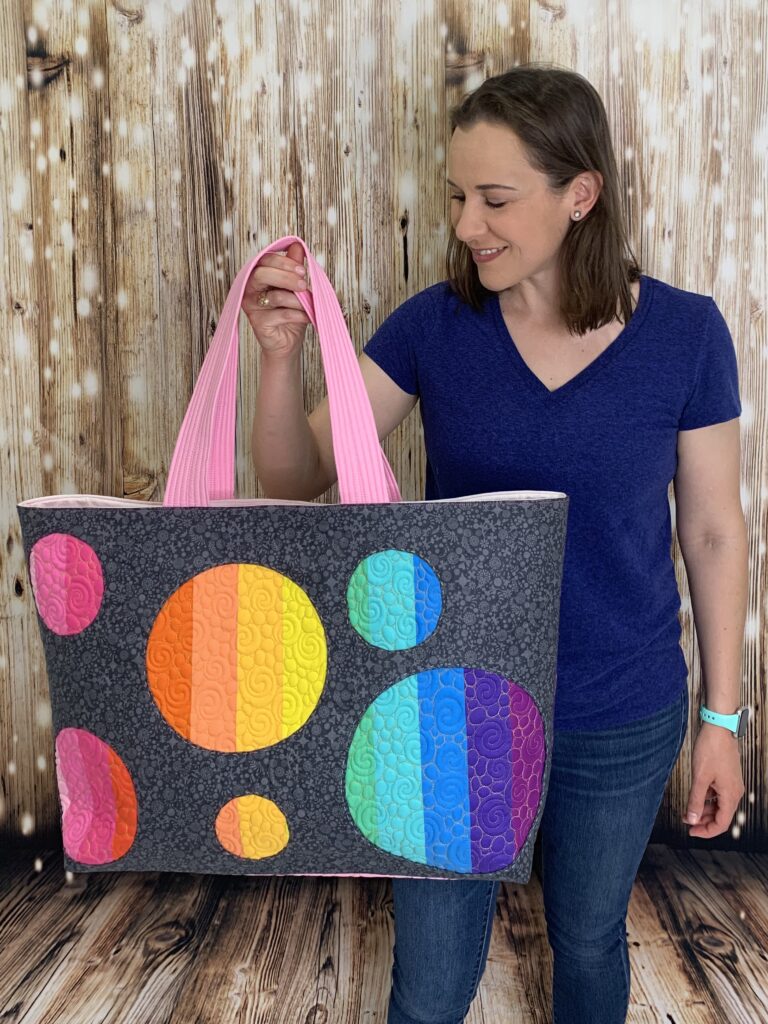 I hope you enjoy this tutorial — there are tons of step by step pictures to guide you through. Have fun and please share your Sunshine Totes with me! Will you make yours in rainbow? Ombre? Or maybe just a single panel of your favorite fabric…