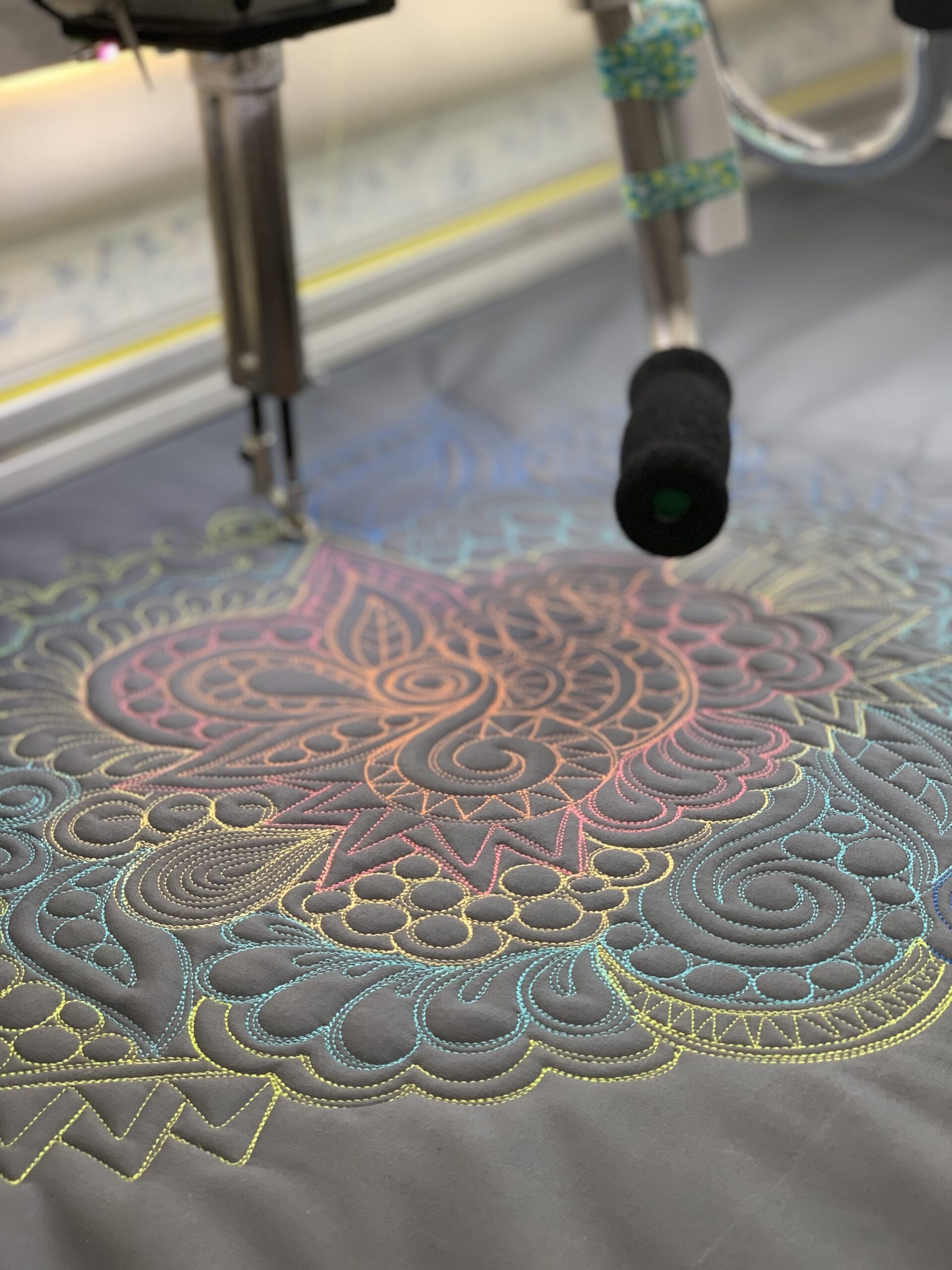 If you're ready to add another tool to your quilting arsenal, graffiti quilting is an awesome one to have. A few years ago (when I was prego with Gemma), Karlee Porter visited our guild to teach her Graffiti Quilting workshop. Also, I love Guns N Roses. I just saw them in concert a few days before this, so the shirt I bought there was getting some heavy use! Ever since I found Karlee, I've been a serious fan girl–so I jumped at the chance to take the class. I learned so much from that workshop and the techniques Karlee taught stuck with me and influence my personal quilting style.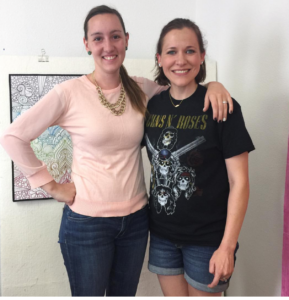 A SWEET DEAL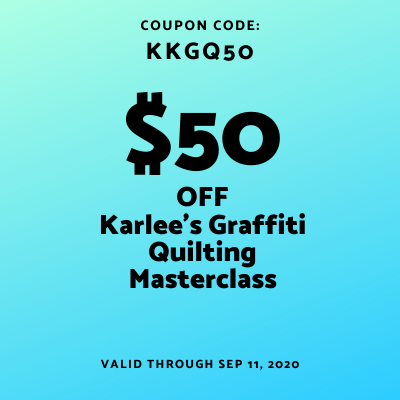 Since COVID has busted into the room and ruined everyone's in person plans, now is the perfect time to sign up for Karlee's Graffiti Quilting Master Class ONLINE! July 1 registration opens, and the class is the cheapest you'll be able to get it for. So it's best to sign up early! Karlee has given me a coupon code to share with you for an additional $50 off KKGQ50 (good through Sep. 11, 2020). Seriously, this is the best deal ever. No travel expenses, you get to learn in your pajamas if you want, you don't even have to brush your hair–it's basically heaven on earth! Class starts September 12, 2020–keep reading for the full class details.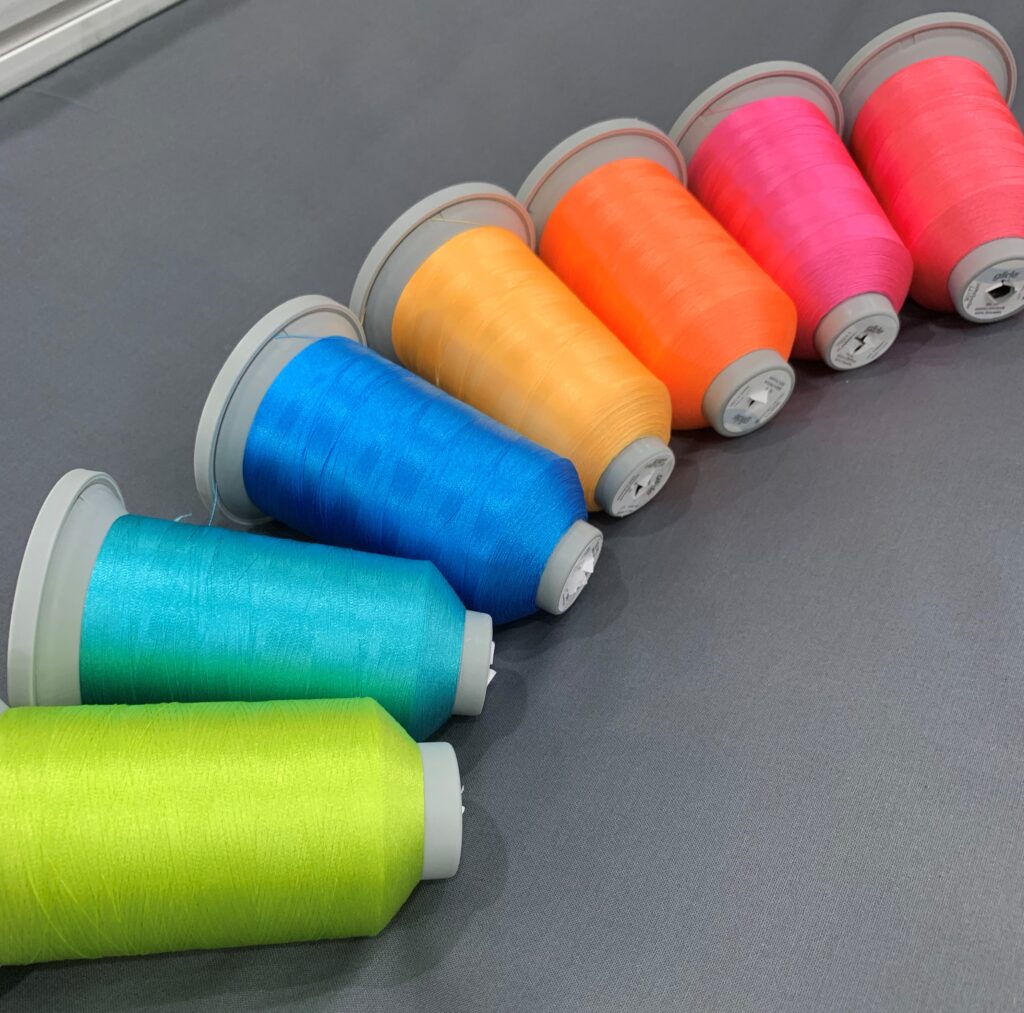 I took some time out yesterday to play around and grabbed my favorite Glide Threads and some grey Kona cotton to do some Graffiti Quilting. I took some time lapse videos and combined them into a short little youtube video (top of the post). This video will give you a tiny glimpse into what you'll learn from Karlee. There is no instruction in my video–you'll get all of that from the Masterclass (and so much more).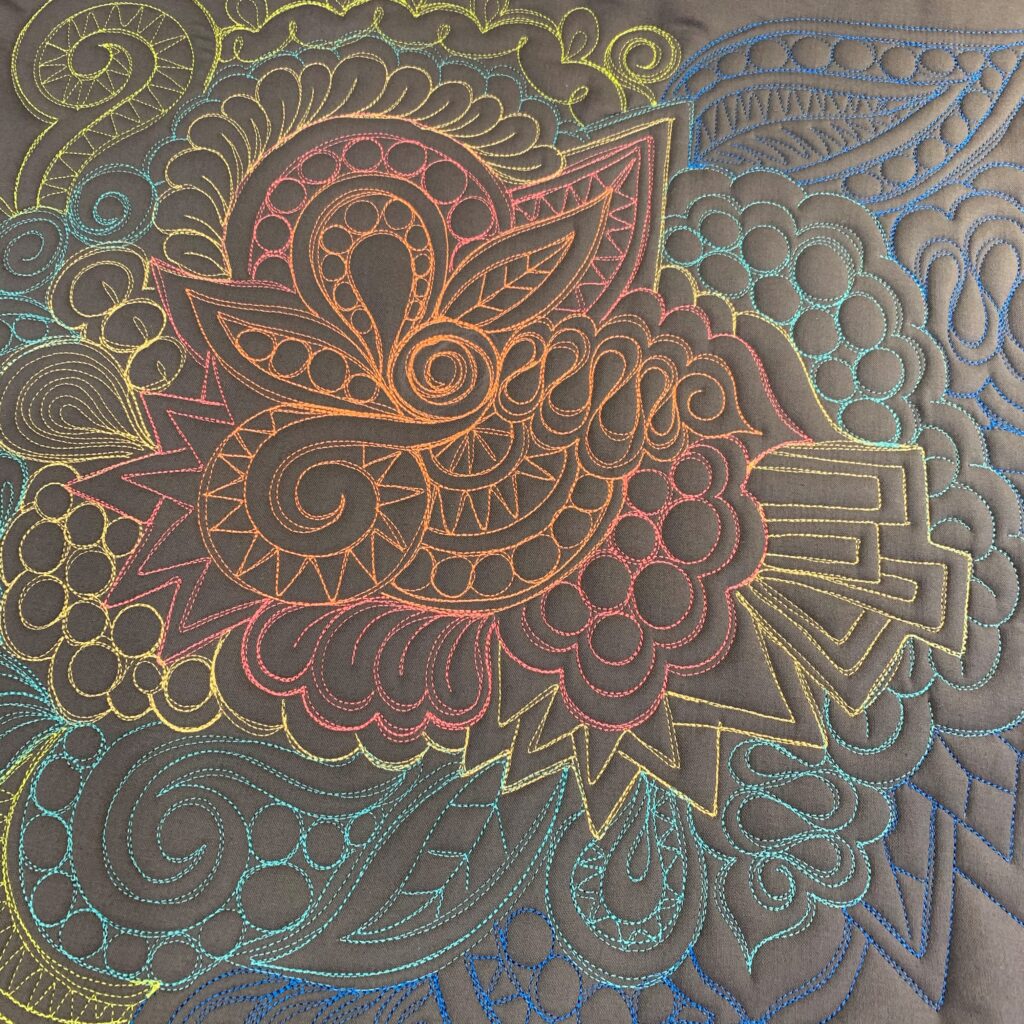 *EARLY BIRD TIERED PRICING! SAVE UP TO $75!!!*
July: $325
August: $350
September: $375
In this class you'll receive:
-Graffiti Quilting Vol. 2 Book
-Graffiti Quilting Coloring Book
-Zinger lapel scissor holder
-Mini snip scissors courtesy of Famoré Cutlery
-A printed syllabus and schedule, list of supplies and recommendations
-A comprehensive coupon book containing discounts and promotions from our amazing sponsors (see list below)
-Homemade Caramels from Karlee's kitchen
-Access to Private Facebook Group for the duration of the class, as well as at least 3 months after the 8 weeks have ended
-First priority social media correspondence from Karlee for the duration of the class
I can't say enough good things about Karlee and her teaching style. You can read all the details and sign up for her class here. Even though I quilt mostly on my longarm, I took this class using my domestic sewing machine. Here's part of what I created in class that day, with Karlee's expert guidance: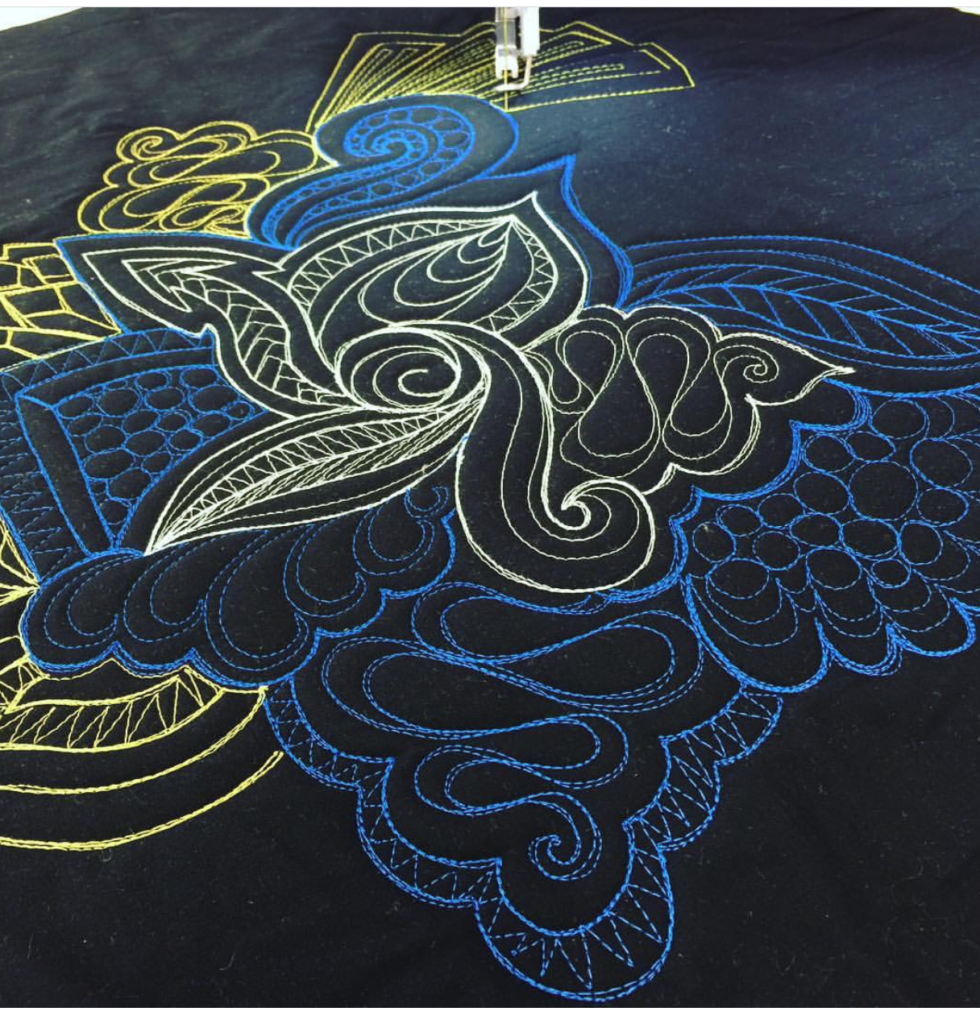 This type of quilting is so freeing and fun–I know you'll love it. If you'd like to see some of the ways I've used graffiti quilting, you can check out these posts below:
Have fun and go get your Graffiti Quilt on!!