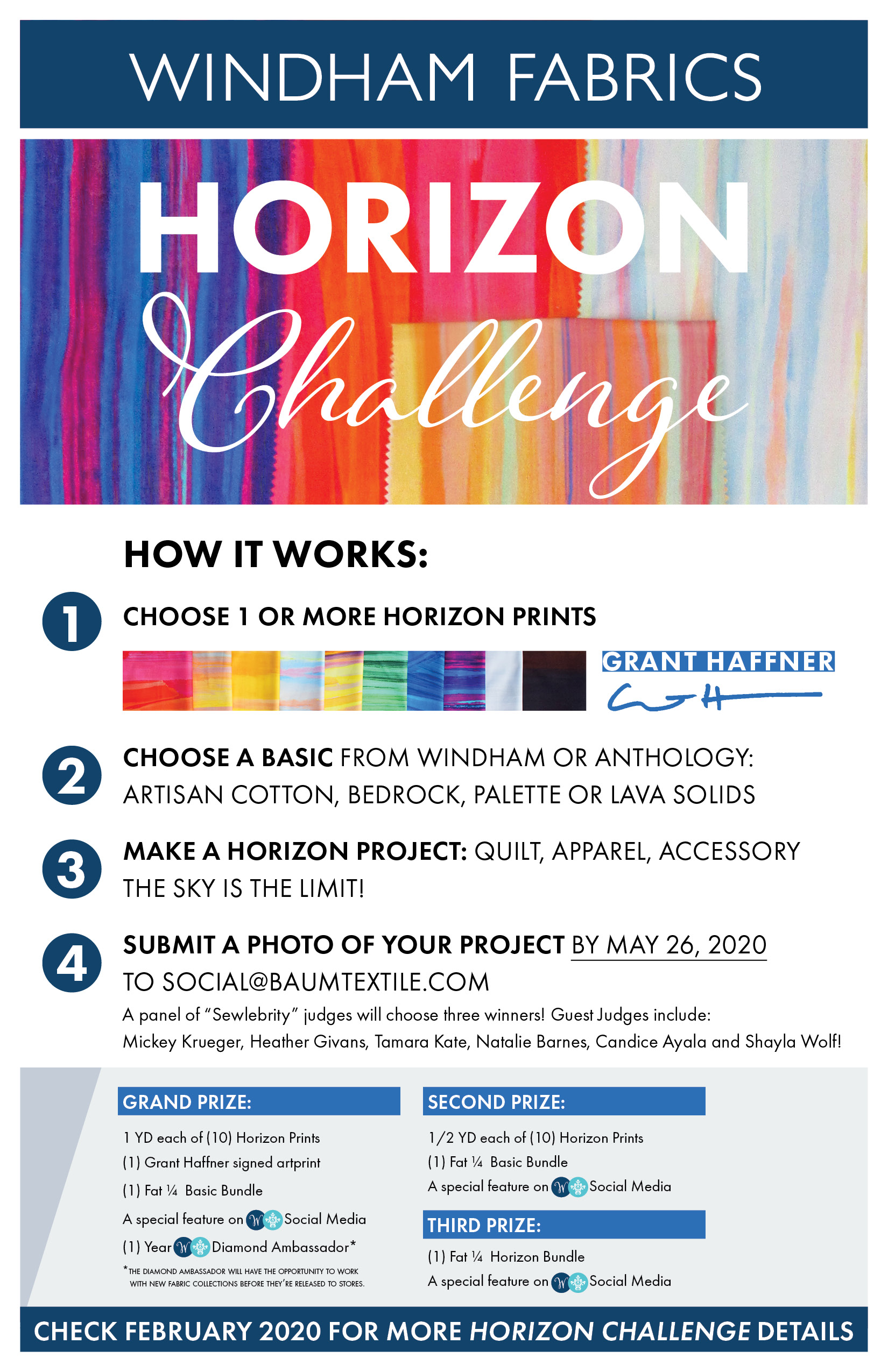 I'm a sucker for bright, bold prints. Grant Haffner's Horizon collection for Windham Fabrics, is so inspiring! I loved the linear look of the prints and knew I wanted to create a quilt that showed this lines radiating out from the center of a block. Star blocks are my favorite, and I really enjoy the precision of foundation paper piecing that create the Starry Dreams blocks. I also fell hard for the Windham Artisan Cottons and knew they needed to be a supporting player in this game. Starry Dreams is the quilt that was born out of love for these collection, and there's a free pattern available from Windham so you can create your own! Since I'm so inspired by these fabrics, I'd love to challenge you to check out the Horizon Challenge!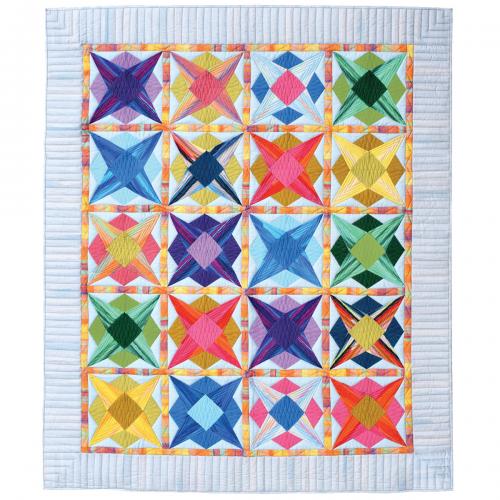 Horizon Challenge
Now that I've gushed about how much I love the Horizon fabrics, I'm excited to announce that I'll be a guest judge for the Windham Fabrics Horizon Challenge! Check out the rules below and pick up some of your favorite Horizon fabrics (shipping to stores in February 2020). You'll swoon over the prizes!! The Horizon Challenge wraps up in May 2020, and the winners announced shortly after.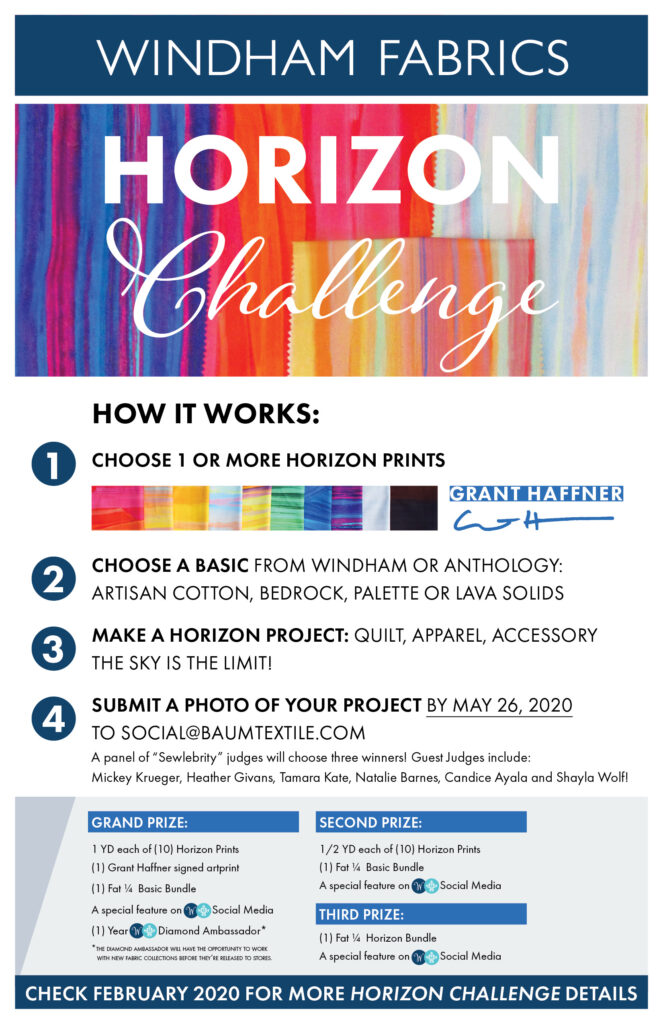 Rules
Choose 1 or more Horizon Prints.
Choose a Basic from Windham or Anthology: Artisan Cotton, Bedrock, Palette or Lava Solids.
Make a Horizon Project: Quilt, Apparel, Accessory
Submit a photo of your project by May 26, 2020 to social@baumtextile.com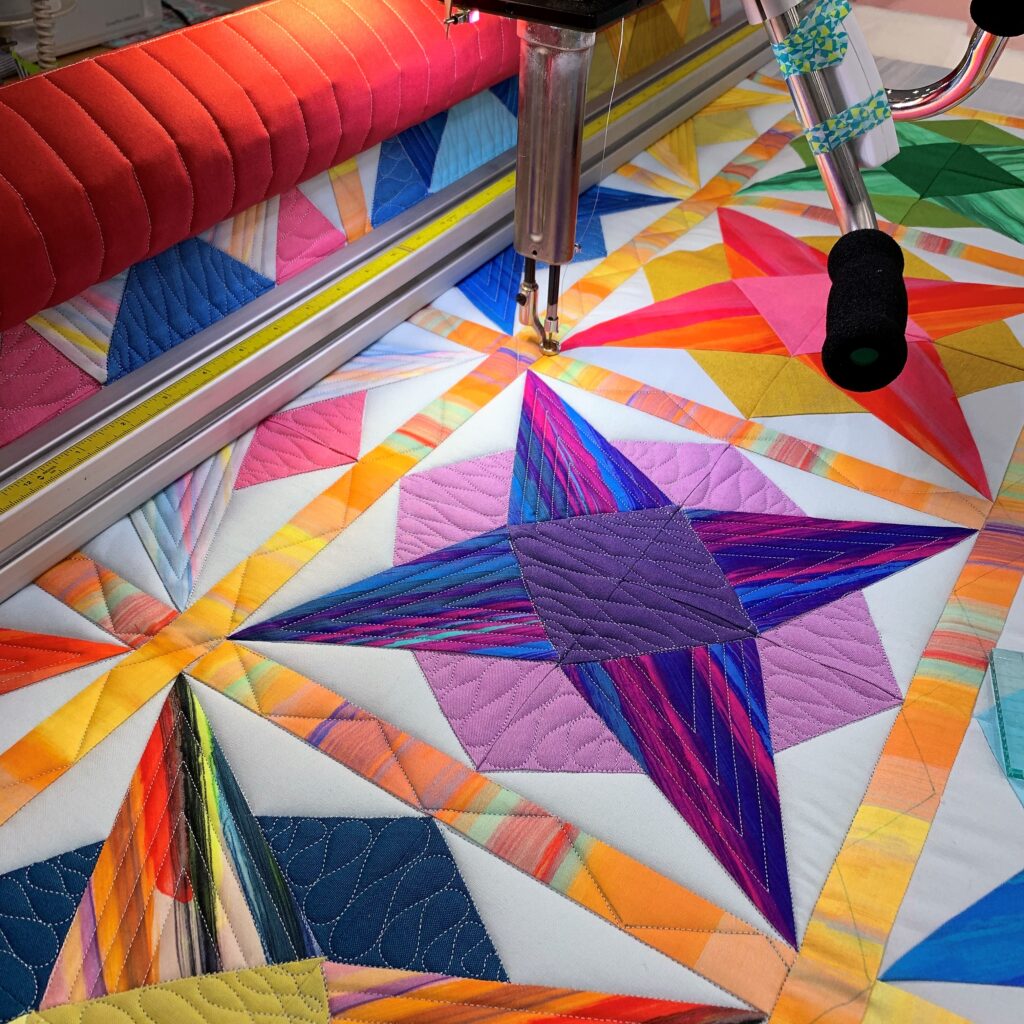 Horizon Fabrics
You can check out the full collection of Horizon fabrics and shop for inspiration from other designer projects. And the sky is the limit, so use that creativity! Best of luck to you, and happy sewing!