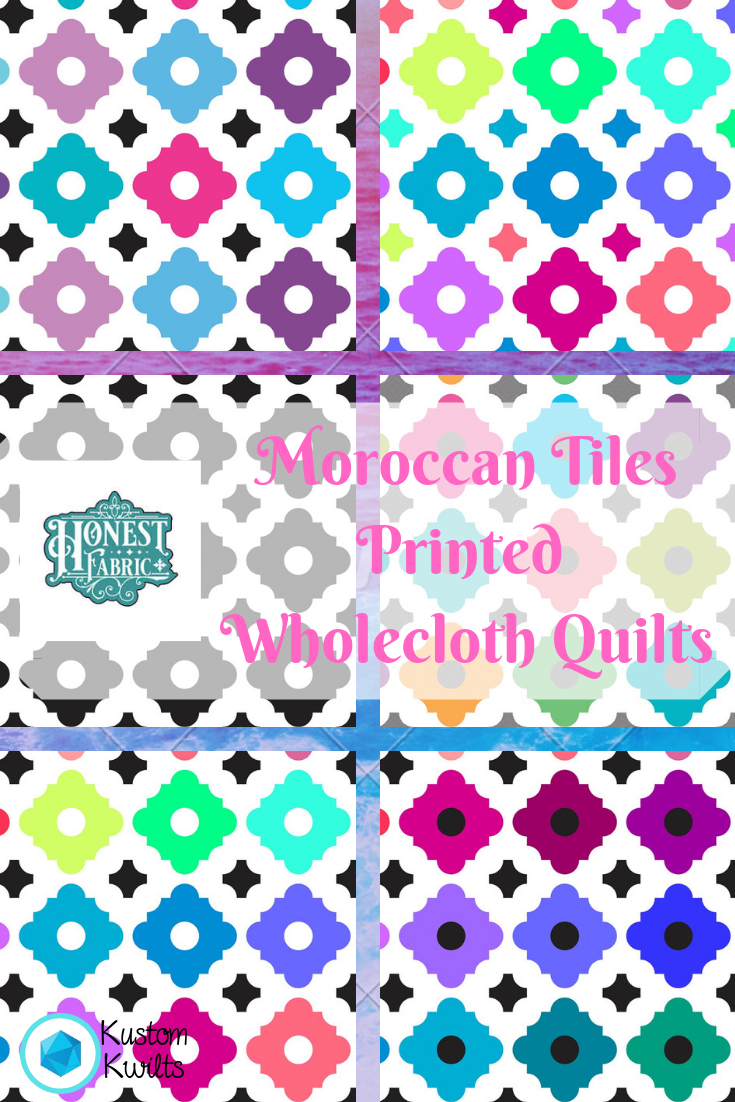 I'm so excited to finally share some news with you!! I've joined the fabulous designers at Honest Fabric to bring you some vibrant custom printed whole cloth quilt tops!! I know some people think piecing curves is a real bummer (it's really SO much fun!!). So if that's you–and you've been dying to get your hands on a Moroccan Tiles Quilt, you're in luck. You can head over to Honest Fabric and choose from 6 different color ways, in three different sizes. I;m so exited to finally share these Honest Fabric Designs with you!
There are 6 unique colorways for this design and I just LOVE how they turned out. Honest Fabric is having a sale through May 31 so you can pick up any of these awesome designs for 25% off with code 25off. A few months ago, I ordered some before I was a contributor from my friend Nelson Salsa. I picked up his "Tilt" design so I could try out some new quilting designs. I also bought Kwik Color Washed Diamonds by Karie Jewell, Fox Dreams and River Walk by Anne Sullivan.
These designs are going to be so much fun to quilt up, and it takes the stress off and just lets me quilt without worrying about spending so much time piecing. All the designs I purchased from other Honest designers don't currently have patterns out to piece them, so I would otherwise miss out on having a piece of the great artwork from these designers.
I'm really happy with the quality of the printed fabric that Honest Fabric delivers. The fabric is soft and supple and colorfast. I've quilted up one of Karlee Porter's designs that I purchased called Explosion.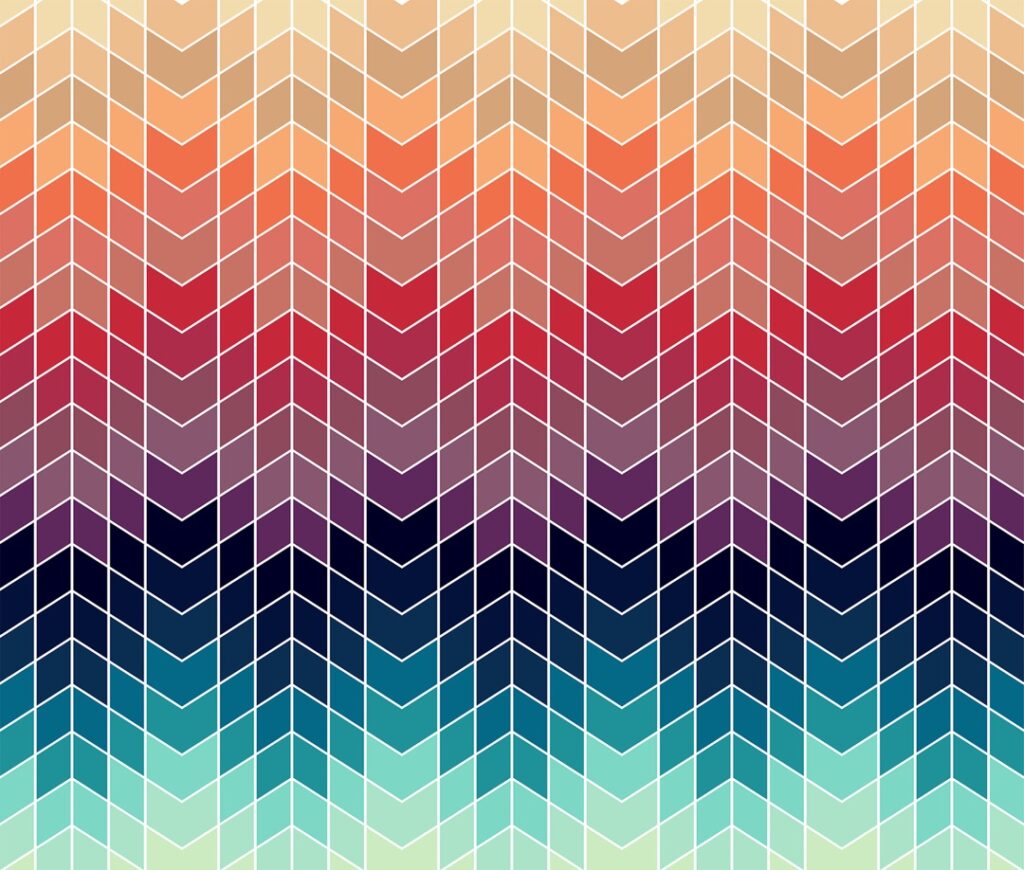 I did some graffiti style quilting on Karlee's whole cloth design and used Quilter's Dream Wool batting to really make the quilting POP. It was SO much fun to quilt, and I didn't have to worry about bulky seams or any of the piecing! It was heaven.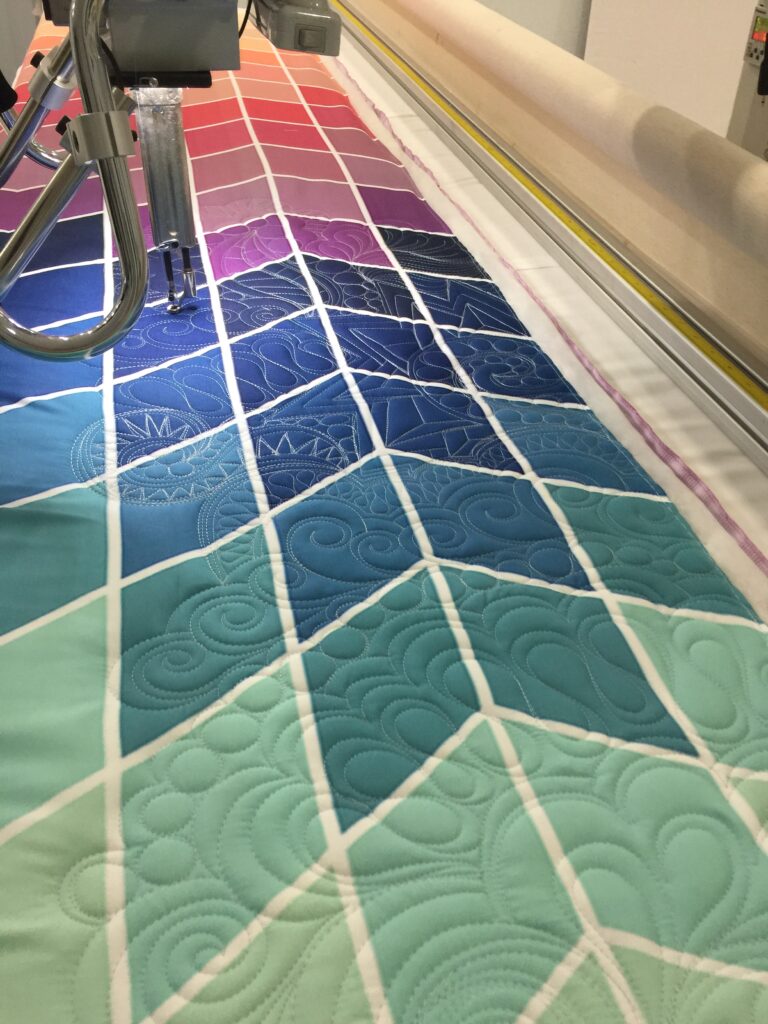 Anyhow, I hope you'll check out some of the creative designs over at Honest Fabric. Take a break from piecing to quilt up some of these amazing printed quilt tops. Have fun, and happy sewing!