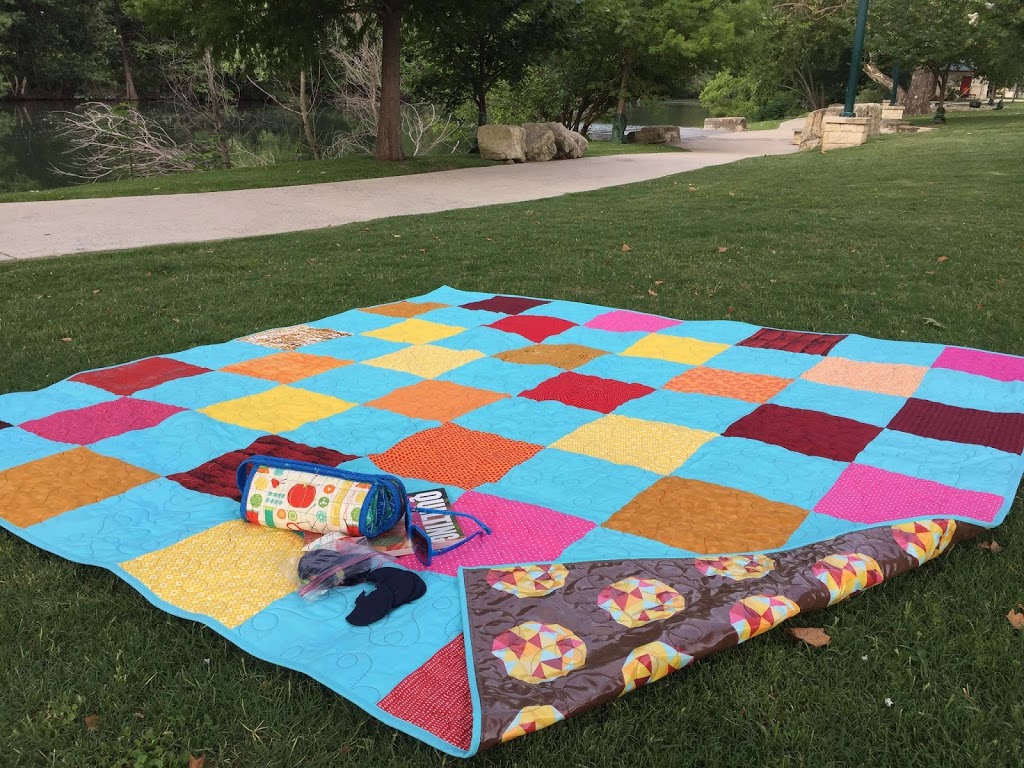 Summer Picnic Quilt tutorial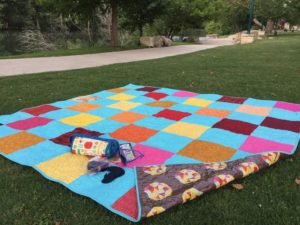 When summer arrives, I always get the itch to make a quilt. Nevermind the fact that I live in Texas and it is sweltering, to say the least. Also, disregard the fact that I have quilts coming out of my ears…what is that saying…you can't swing a cat without hitting a quilt? (Surely that isn't the saying, but I think you catch my drift!) So when I am thinking about making a new quilt…I need to have a reason for it, aside from just being functional to keep you warm. I also love to sew with materials that are a little unexpected. So I teamed up with Janome and American Quilter's Society to bring you a free tutorial for a great summer picnic quilt.

This pattern is great for many reasons. It's layer cake friendly, which makes it a super quick sew. The blocks are large enough to feature those great prints you've been holding on to for a special quilt. The quilt is large enough to accommodate a family picnic at the park. The backing can be made from laminated cotton (or regular quilting cotton, if you choose), so it won't pick up dirt as easily as standard quilting cotton. You can just as easily throw it in the wash as you can a regular quilt (line dry to be on the safe side). So grab two layer cake packs and your favorite sewing and quilting notions and get ready to sew your socks off! Follow the link to the American Quilter's Society blog to get started on your picnic quilt.

This is a great quilt to fold up and keep in the back of the car for unexpected outings (and if you have a little one in diapers, you can always use the laminated cotton side as a quick changing station on the go!).

I quilted this with some large meandering loops on my Janome MC9400, and was done with the quilting in under two hours.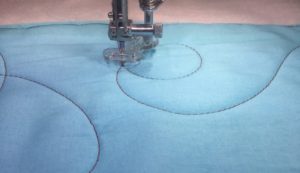 Since the back of my quilt uses laminated cotton, I slipped a Supreme Slider onto the bed of the sewing machine and it really helped glide the fabric easily under the needle. This isn't something you have to do, but it certainly makes the task a little easier. I tend to use one anytime I'm quilting something larger than a mini quilt. Put on your favorite podcast/Netflix and get ready to sew up a storm! Happy sewing 🙂