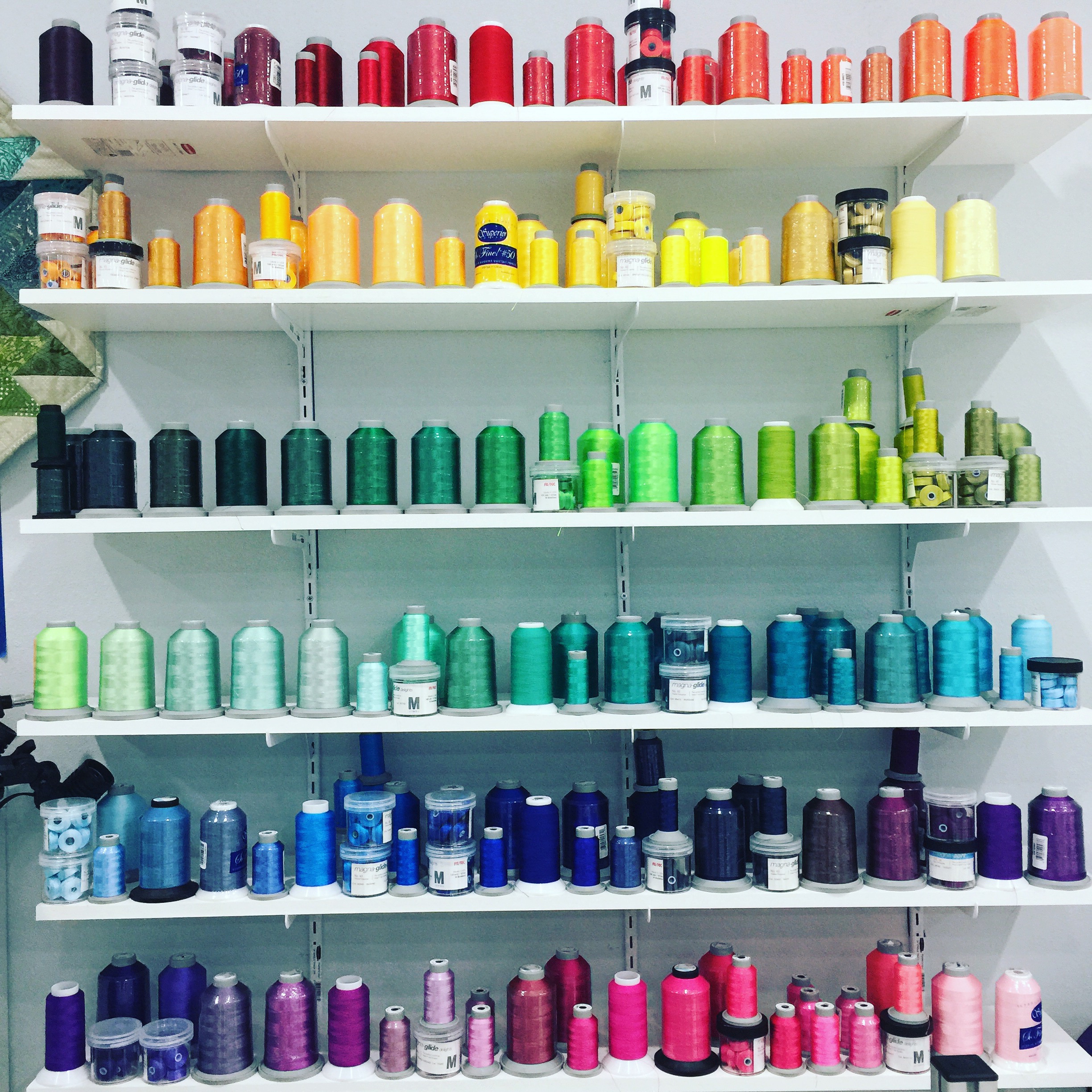 Over the years, I've collected quite a bit of thread.  When I first started my sewing journey, I knew nothing about thread and considered it to all be equally delightful.  I was free motion quilting with embroidery thread, piecing my first quilts with really terrible quality cheap thread that was years old, and using heavy weight thread for machine embroidery.  If you're just beginning your thread journey, you might be discovering that if you don't use the right thread for the job, your results don't quite turn out the way you hope.  (And that's okay!)  But I hope after reading this post, you'll realize just how much your thread matters.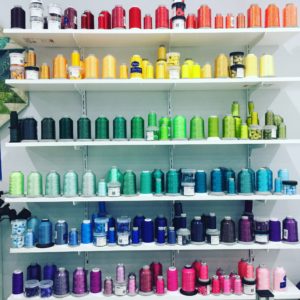 Sometimes, what you don't know can be a great thing, and using threads that aren't meant for the job you're doing can have a great end result.  Ignorance can take away fear of trying new things when you just grab what you have and go for it.  I'll share with you some of my biggest learning experiences as a self-taught beginner sewist…and how much your thread matters.
I bought a bunch of thread from an estate sale (I thought I was getting a great deal!!!).  Nothing wrong with that if it's being used decoratively, like in a shadow box display.  This was all SUPER old thread–some of the price tags were still on the spools and most of them said 5/$1.00 and .29!  Most thread these days ranges from $6.00-12.00 a spool!  I'm going to wager that most of this thread was 20-30 years old.  Here's the problem:  Most of this thread was dusty, had been stored in humid conditions, exposed to lots of daylight for long periods of time, etc.  Over time, the fibers in the thread can degrade.  Natural light can sun bleach the thread and weaken the fibers.  Damp conditions can do the same.  This thread, when run through your machine, can be extra linty, break easily, put lots of dust in your machine, and cause some really gross tension problems.  Now that I know about using old thread and the problems it can cause, I've gone back and stretched some of the thread out and tried to snap it in my hands.  Most of the thread broke very easily, without me having to exert much force at all.  Using thread that breaks so easily in a quilt is problematic because that means your seams aren't going to be as strong, and your beautiful quilt won't have as long of a life as it could if you'd used quality thread.  I still have all this old thread as a reminder to be wary of really cheap sewing supplies!  A lot of times, what you pay for is what you get.
Another thing I used to do a lot was buy super shiny Sulky thread that was meant for embroidery and use it to free motion quilt.  When I was just learning to sew in 2010, I was having all sorts of problems troubleshooting the thread tension on my very inexpensive Singer sewing machine.  Now that I've spent hours (probably adding up to weeks) experimenting with different threads, fiber contents, etc, I generally know what will work well for a project and what won't.  The sewing machine I was using at the time was fickle (as was I!) and I have to say, my sewing would have been much better if I'd stuck with one brand and type and figured out my machine settings with that specific thread.  Here are some tips for troubleshooting thread problems: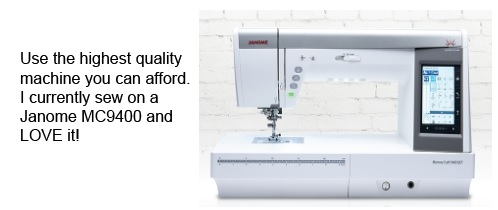 Use the best quality machine you can afford

Clean it regularly and have a maintenance cleaning done annually.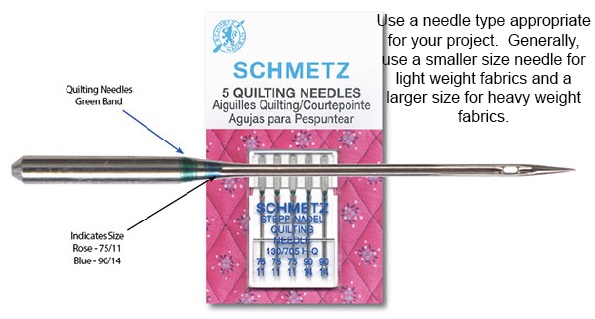 Use high quality needles, appropriate for the type of sewing you are doing

size of the needle should match your project type (smaller needle for finer fabrics and larger needle for heavy weight fabrics

Purchase a good quality thread

use a thread weight that works well with your project

40-50 weight is typical for most sewing

select a type of thread that compliments your project

If you're sewing with cotton fabrics, use cotton thread
Poly or synthetic fabrics coordinate with polyester thread
Or select a decorative thread appropriate for your project

Brand does matter!

Find a brand of thread that you like and trust.

What are you using the thread for?

Piecing

use a slightly lighter weight thread than you would for standard sewing.  I recommend a 50 or 60 weight thread.  If you use a slightly lighter weight thread, your seams will lay flatter and look cleaner.

Quilting

Do you want a thread with a sheen?

Polyester or mercerized cotton

Reduce your lint

I've found that Glide threads (Hab + Dash) produce significantly less lint that other brands
Most cotton threads will produce at least a little lint

How bold do you want the quilting to be?

For quilting that blends, try a lighter weight thread

A thread color that blends or closely matches your fabrics

For bold quilting that really stands out

A thread color that contrasts with the fabrics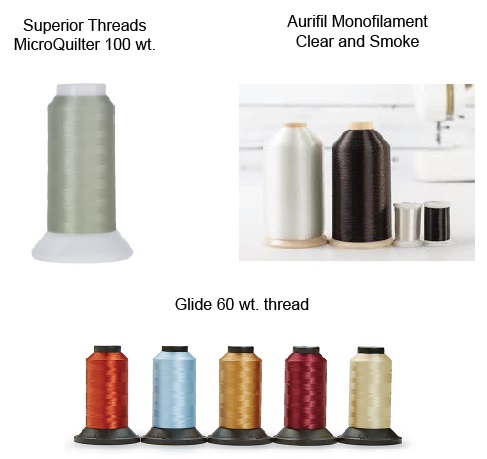 Whew!  Well, I've gone on for a little longer than I originally intended, but that's because thread is SO important.  I hope you find some of the things I've shared helpful and that you can find some peace with your piecing 🙂