Hey guys!! If you can't tell from the heading on this post, I've got some exciting news to announce! I'm excited to share that I'll be among a team of greatly talented makers to serve as a 2019 OLFA Ambassador!!! I'm so pumped to share this brand with you. OLFA truly makes the best products with us in mind. Be on the lookout for tips and tricks, and maybe even some great new tutorials coming up in the next few months. I have a fun project coming up in March using OLFA and Aurifil floss and I think you're going to love it!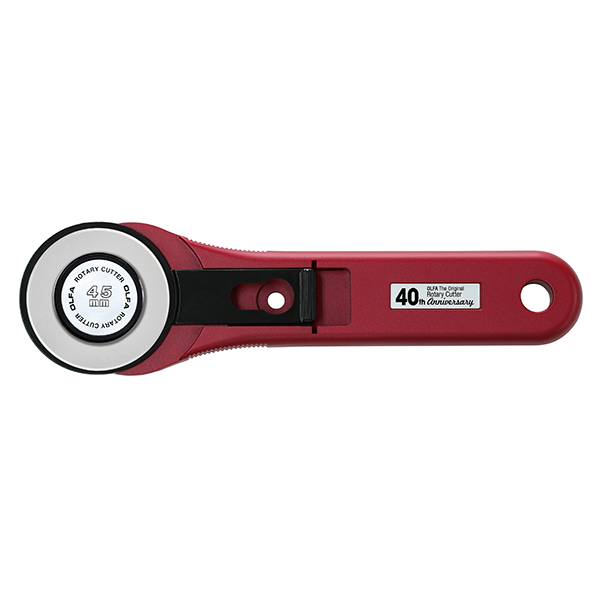 If you aren't familiar with OLFA products, they create some of the most amazing tools like rotary cutters, cutting mats, and rulers, to name a few. When I started sewing about 10 years ago, I was exploring the aisles of my local Joann's. I was in the scissor aisle and remember seeing rotary cutters for the first time (mind you, I didn't come from a sewing background!). I remember thinking…why in the world do they have pizza cutters over here in the scissor department? Have these folks lost their minds?? Then, I made my first quilt–I made my own cardstock templates and traced them on each piece of fabric and *GULP* cut all the pieces out by hand with a pair of scissors.
If you've been down this road, you know this took literally FOREVER. A few months later, I signed up for my first Craftsy class on machine quilting as you go, and saw a cutting mat and rotary cutter in the background…did some research…and proceeded straight back to that scissor aisle to buy my first OLFA rotary cutter and mat. Once you've done something the long and hard way, and you find out there's been a much better way all along you kind of feel like a fool! But there was so much satisfaction in cutting that first piece of fabric and not having my knuckles kill me from scissor overuse.
OLFA has some great rotary cutters, and the Aqua Splash rotary cutter is my favorite color. I use it daily and it brightens up my cutting area (along with being super cute!)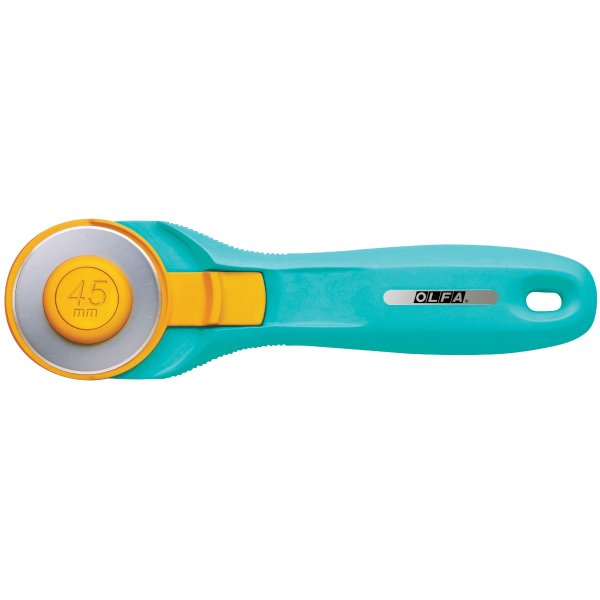 I'm so excited to share this news with you! Can't wait to share some great projects with you and get sewing 🙂