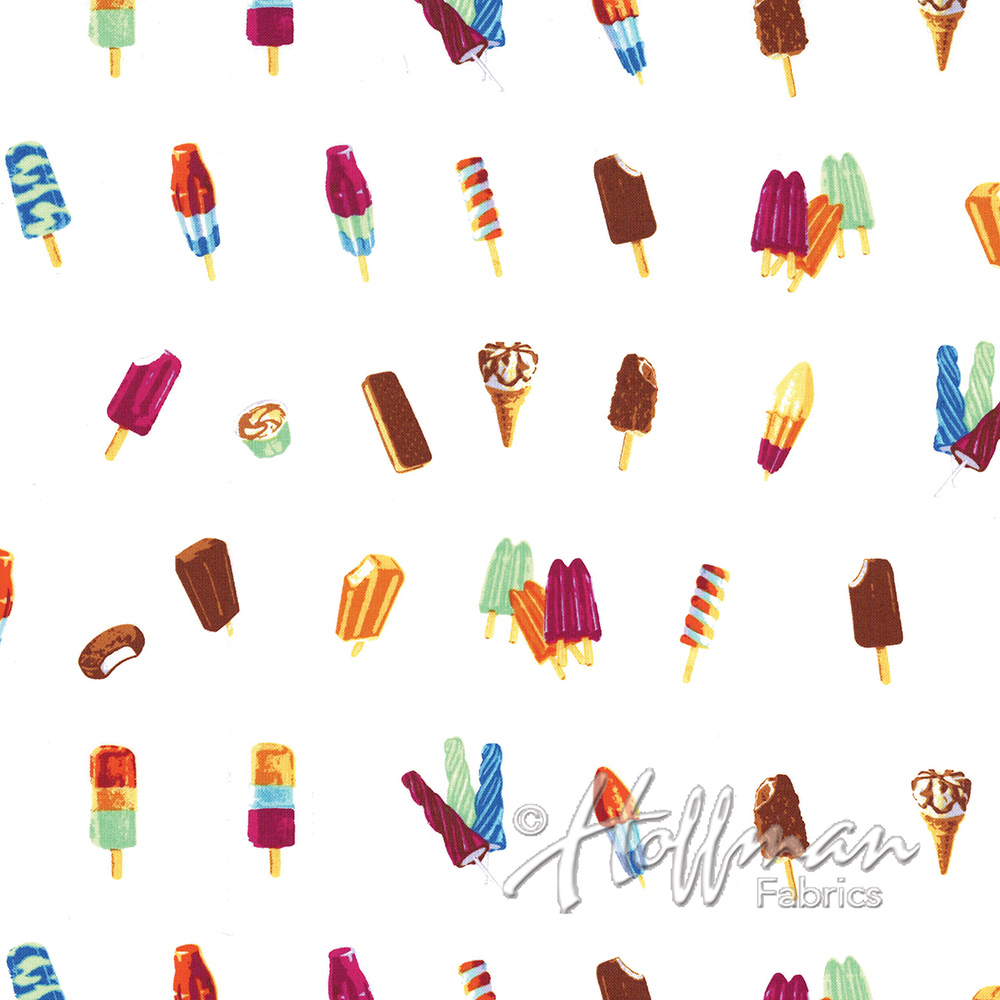 Hey Guys! I hope your week is treating you well thus far! Recently, I had the opportunity to sew up the adorable Penelope Dress (pattern by Violette Field Threads) in Latifah Saafir's latest fabric collection, Double Dutch. The prints are absolutely awesome, and I can't wait to get my hands on the entire line once it's released!

Latifah had sent me the raspberry waffle cone print and the white ice cream print with some matching tulle to use as the skirt. The ice cream print is so adorable–and detailed! I was blown away with the attention to detail of each different kind of ice cream treat. It took me back to my childhood and thinking about ice cream trucks and summery treats. This print was perfection in the Penelope dress, but I can't help but think of how amazing it would look after being fussy cut and put into a quilt project. It's definitely on my to-do list!!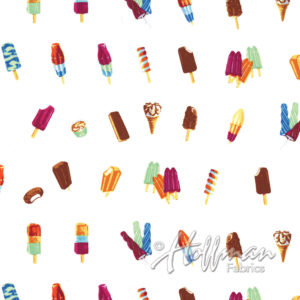 Ice cream print-photo from Hoffman Fabrics website
Here's an in-progress picture of the skirt from sooooooo much tulle. And there was a layer of glitter tulle as well. I will have glitter on me permanently after sewing this, but it was so worth it!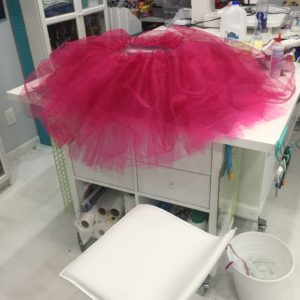 And then a finished picture of the front and back of the dress: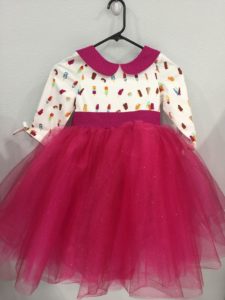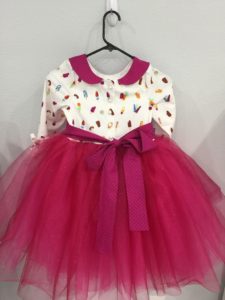 The raspberry waffle cone print was used as an accent for the collar and sash, and the ice cream print was used for the bodice, sleeves, and ties. Latifaah has a picture on her Instagram account of her gorgeous niece modelling the dress, and her adorable nephew modelling some garments embellished with the fabrics.

The Penelope dress was a pretty straight forward pattern, and I love Violette Field Threads' patterns. They are always a good choice for little girl outfits and are very well written-even for a beginner sewist. You can make the dress with tulle, or you can opt for a standard garment fabric (or even quilting cotton). It is a little bit time consuming, but totally worth it and a great dress for spinning in 😉

Be on the lookout for Latifah's line and make sure to snatch some up before it's gone! Happy sewing 🙂