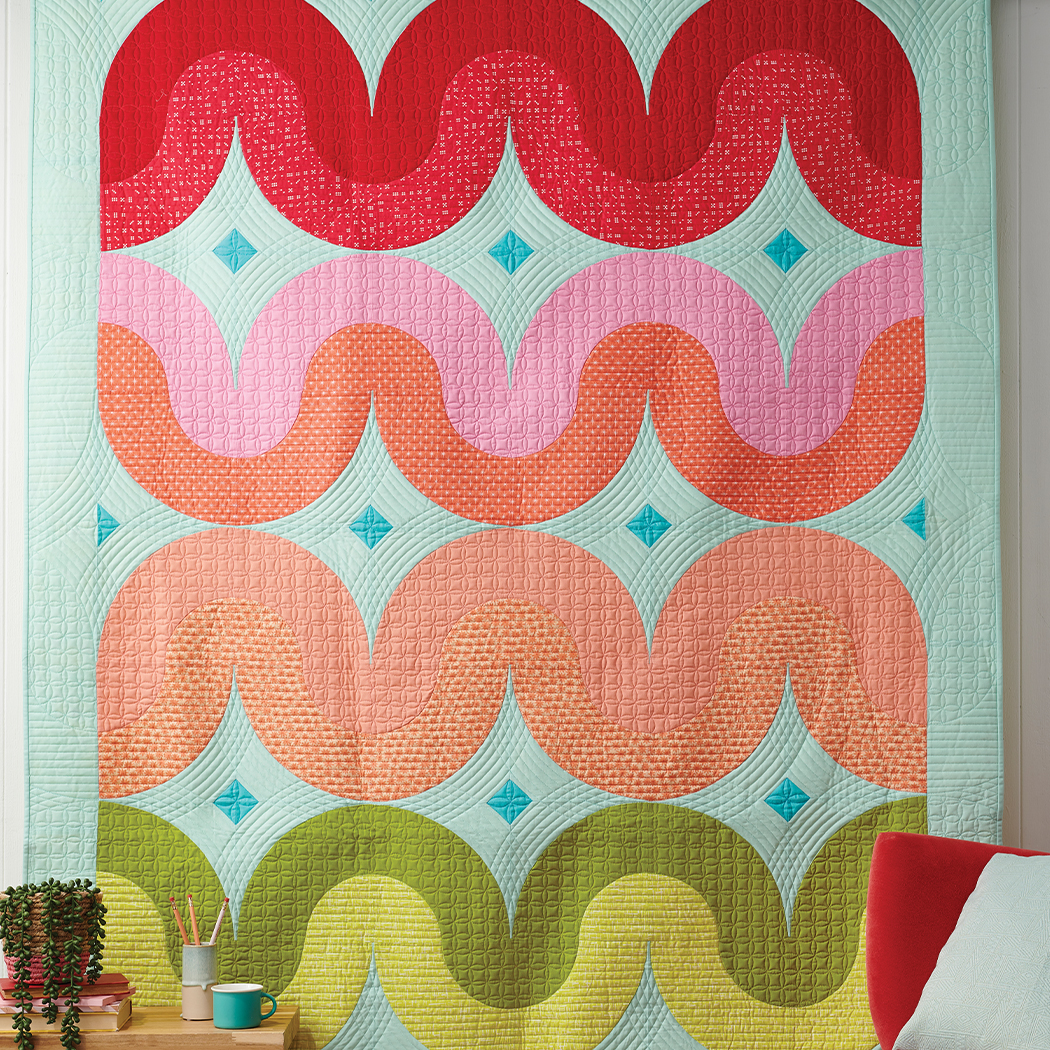 I'm so excited you're here!! If you're here, that means you've grabbed your copy of the Retro Groove quilt and you're ready to start cutting up that fabric.
It can be really helpful when templates are involved to have a cutting layout so the guess work is taken out of it. In the PDF files you can download, there are 4 pages of diagrams that will help you through your cutting. I've tried to minimize fabric waste as much as possible. Although with these shapes, sometimes it isn't possible to eliminate it.
I hope you find these diagrams helpful and easy to read. I cannot wait to see how your Retro Groove comes out!
Happy sewing 🙂 -Joanna