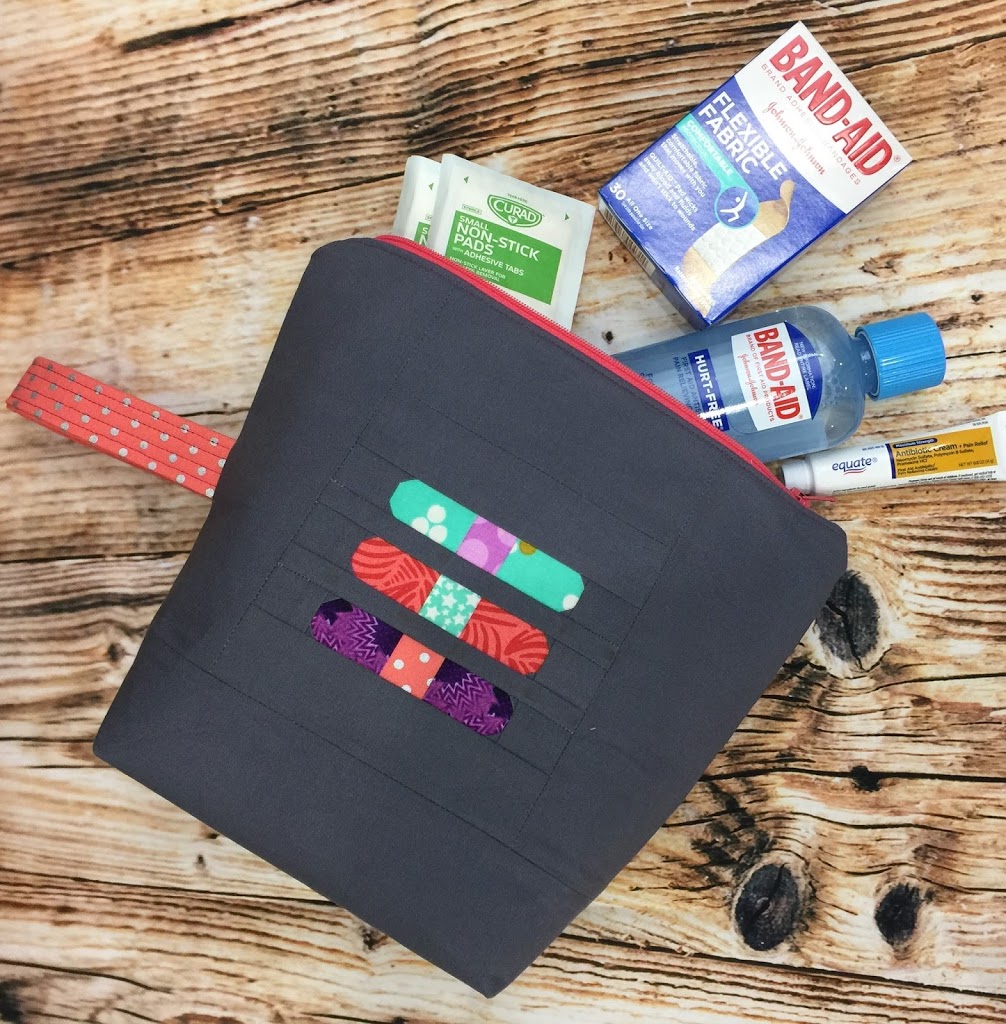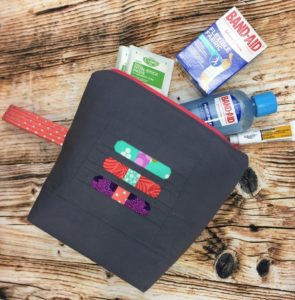 DIY first aid kit
Now that summer is here, many people are planning day outings or vacations with the kiddos. It's a good idea to have a first aid kit with you in case something happens, and I know I haven't even kept one in my car (I'm learning, though!). So this pattern has a free zipper pouch tutorial and a free foundation paper piecing tutorial in it. Two for the price of one! But not really, because they're both free 😉 Head over to the AQS Blog and get your free tutorial
HERE!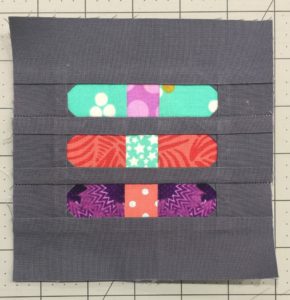 finished foundation block
If you don't feel like messing around with the band aid block and the paper piecing, you can totally skip that part and just cut two slid pieces of fabric for the front and back. But those little band aids are so cute!
I filled my little kit up with band aids, some antiseptic spray and wipes, bandage tape, gauze, and antibiotic ointment. You can personalize yours however you'd like and maybe sew up an extra one for a friend (or for dad's car). The little band aids are a great way to use up small scraps of fabric. I know I have a hard time throwing any fabric away, so I'll keep this block pattern close at hand for teacher gifts or whatever! Happy sewing until next time!